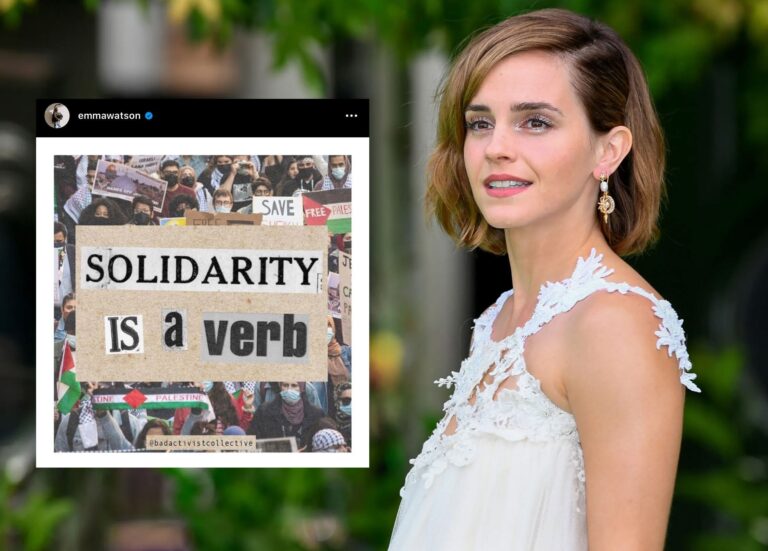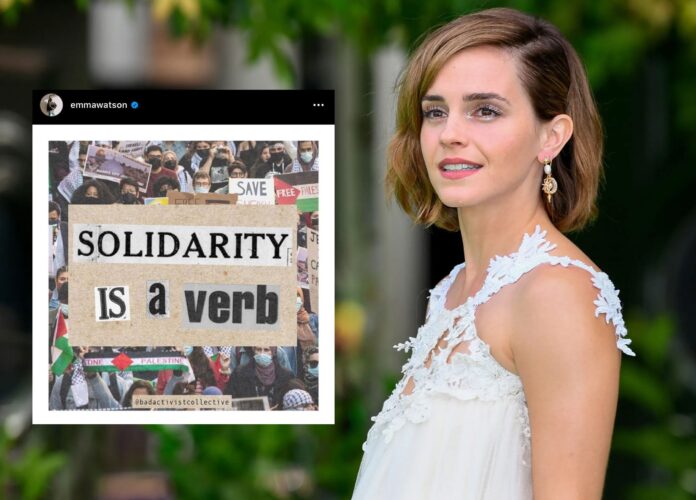 The 31-year-old Harry Potter actress, Emma Watson, reshared a post on Instagram this past Sunday, supporting Palestine and the Palestinian cause. The image of the placard that she posted read, "Solidarity is a verb."
Watson combined her post with the words of British-Australian scholar Sara Ahmed, "Solidarity does not assume that our struggles are the same struggles, or that our pain is the same pain, or that our hope is for the same future. Solidarity involves commitment, and work, as well as the recognition that even if we do not have the same feelings, or the same lives, or the same bodies, we do live on common ground."
Well, this is not the first time that a Hollywood A-list celebrity has opposed Israel and supported the Palestinian perspective.
1. Cristiano Ronaldo
The star of the Portuguese football team, Cristiano Ronaldo never hid the fact that he was pro-Palestinian and has shown his support several times. For instance, in 2013, the footballer didn't swap t-shirts with an Israeli player as a sign of showing support for Palestinian rights.
2. Zayn Malik
Singer, and former One Direction member, Zayn Malik expressed his sympathy for the Palestinians on his Twitter account last year. "I stand with the Palestinian people. My heart aches for the families who have lost loved ones. We cannot stand as silent witnesses to children being orphaned and murdered and not demand for the human rights of all Palestinians! This must end. Free Palestine."
Read: Zulfi Bukhari Rubbishes Accusations Of Going To Israel; Moeed Yousuf Reaffirms Pakistan's Support For Palestine
3. Selena Gomez
In 2014, Selena Gomez shared an Instagram post that read, "It's about humanity. Pray for Gaza." After she posted in support of Palestine, a firestorm erupted around her. The celebrity news site TMZ questioned whether Selena was Pro-Hamas.
4. Gigi Hadid
On 15th May 2018, Palestinian – American model, Gigi Hadid, posted a tweet regarding the killing of Palestinian protestors at the Great March of Return.
5. Morgan Freeman
American actor and a strong opposer of Donald Trump, Morgan Freeman also criticized the Israeli killings of Palestinians on his Twitter saying, "43 dead. Any words for them, Donald? Our peace & prosperity as Americans is completely in jeopardy at the hands of an idiot following through on moronic campaign promises."