When you are a sports-person all you want is to be a part of the national team and win something for the nation to make fellow citizens proud. In football, World Cup is the biggest stage where a player can perform for his nation. 200 teams from around the globe compete against each other in order to earn a spot in top 32 and participate in this biggest show. However, World Cup qualification can be challenging as it proved this year. Here are the 4 disqualified teams that will be missed badly this FIFA World Cup.
Read: Top 5 Teams That Have The Potential To Win FIFA World Cup 2018
1. Italy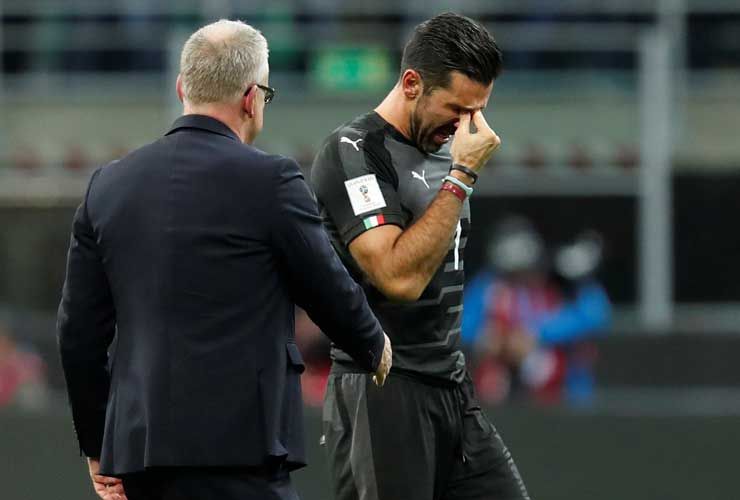 The biggest upset of this World Cup qualifiers has to be when Italy failed to secure a spot at the World Cup 2018.
The European giants have claimed the throne of World Champions four times in their paramount history and have been a part of every World Cup since 1956. The Italy fans were deeply saddened when their team were unable to beat Sweden in a do or die match. Gianluigi Buffon, the Italian Captain broke into tears after the debacle and announced his retirement with team mates Andrea Barzagli and Giorgio Chiellini also bidding farewell to international football.
Read: Wrap-Up 2017: The Best Football Moments Of The Year
2. Netherlands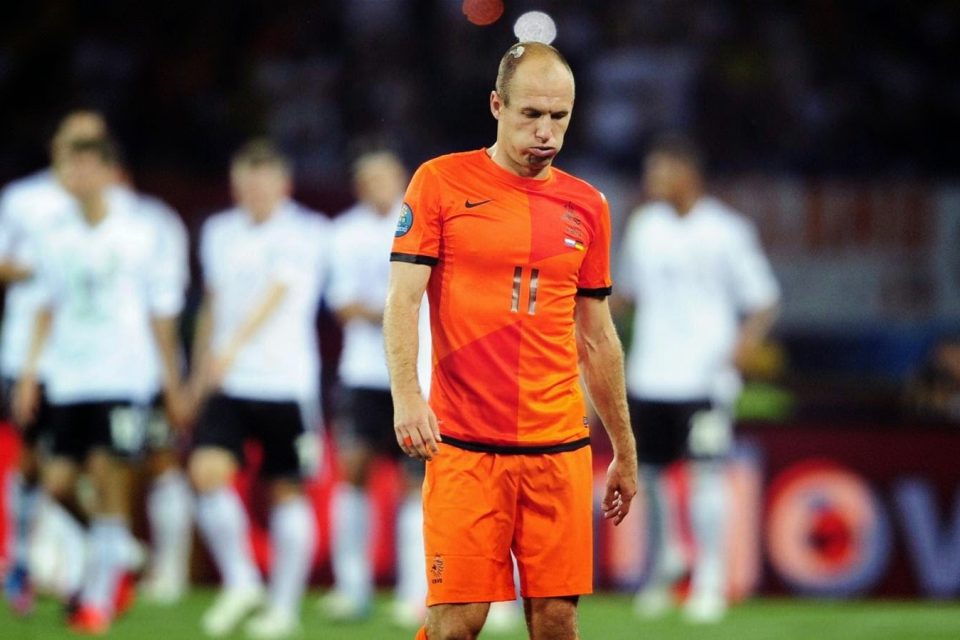 Another European firehouse, the team of Flying Dutchman and Van the man were unable to grab a spot in the top 32 as Sweden held on enough to get themselves through.
Netherlands were far from their best despite having two successful World Cups where they finished runners-up in 2010 and clinched bronze in 2014, but since then their over reliance on Van Persie, Arjen Robben, Wesley Sneijder and Huntelaar reflected that the Oranje don't have much in their youth; reason why they missed the Euro 2016 and now the World Cup 2018.
Read: Football Clubs Send Eid Al-Adha Greetings And Muslim Fans Can't Stop Gushing!
Arjen Robben has parted ways from international football and soon it will be over for Van Persie and Sneijder, indicating towards the downfall of the golden generation of Holland.
3. Chile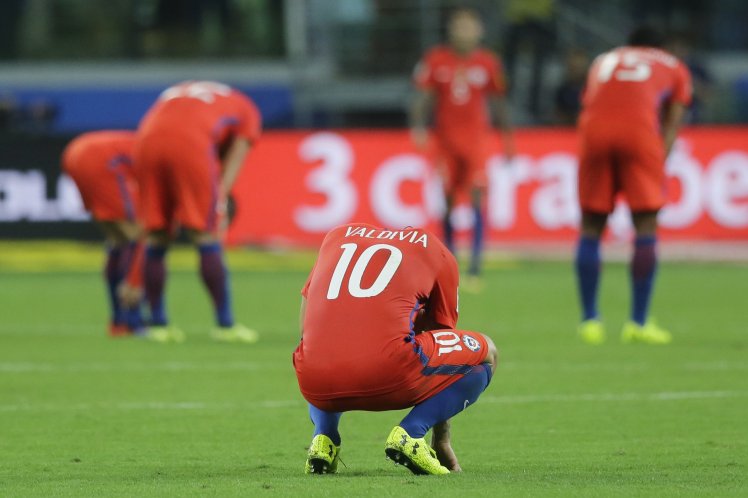 The team that won back to back Copa America in 2015 and 2016 fell short of a qualification in the World Cup was a hard pill to digest. Chile completely dominated the South American region defeating Argentina consecutively in Copa America and forcing Messi to retire, but the departure of Manager Sampaoli jeopardized their system.
The hardworking team just looked a dead duck against Bolivia and Paraguay and a ruthless Brazil defeated them handing them the exit card from the World Cup.
Read: Everything You Need To Know About The UEFA Champions League Final 2018
4. United States of America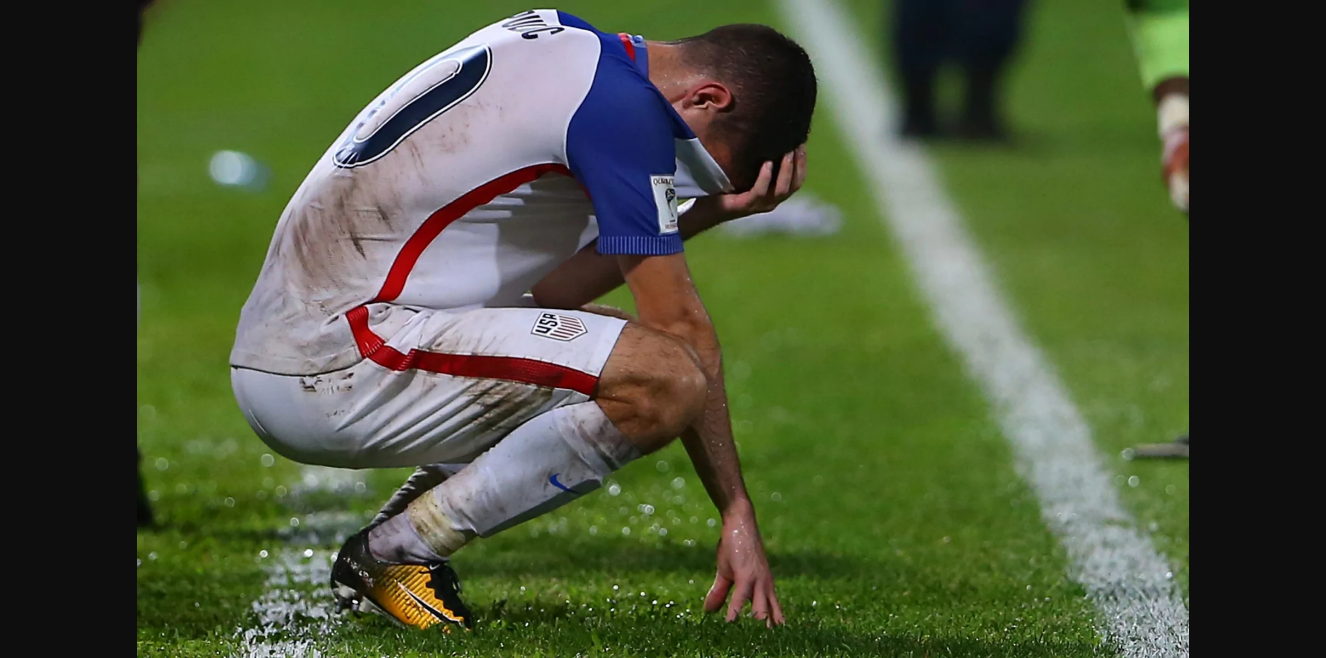 It was until the October of the year 2017 when the United States of America was almost confirmed for the World Cup of 2018 but it all changed at the full time whistle in the last qualifying round.
United States of America were up against Trinidad and Tobago and a mere draw would have allowed them to book their place in Russia but all went in vain when an own goal from USA and a strike from Alvin Jones handed them ticket back to USA allowing Panama to go through from their group.
Most recently football in USA was flourishing and there were some new talents growing. They had a decent run at the World Cup 2014 where they made it to Last 16, but this year they left the football fans disappointed as they fell short of a qualification for the biggest football fare.
Read: Maradona And Lindsay Lohan Will Be In Pakistan This Week And We Can't Stay Calm