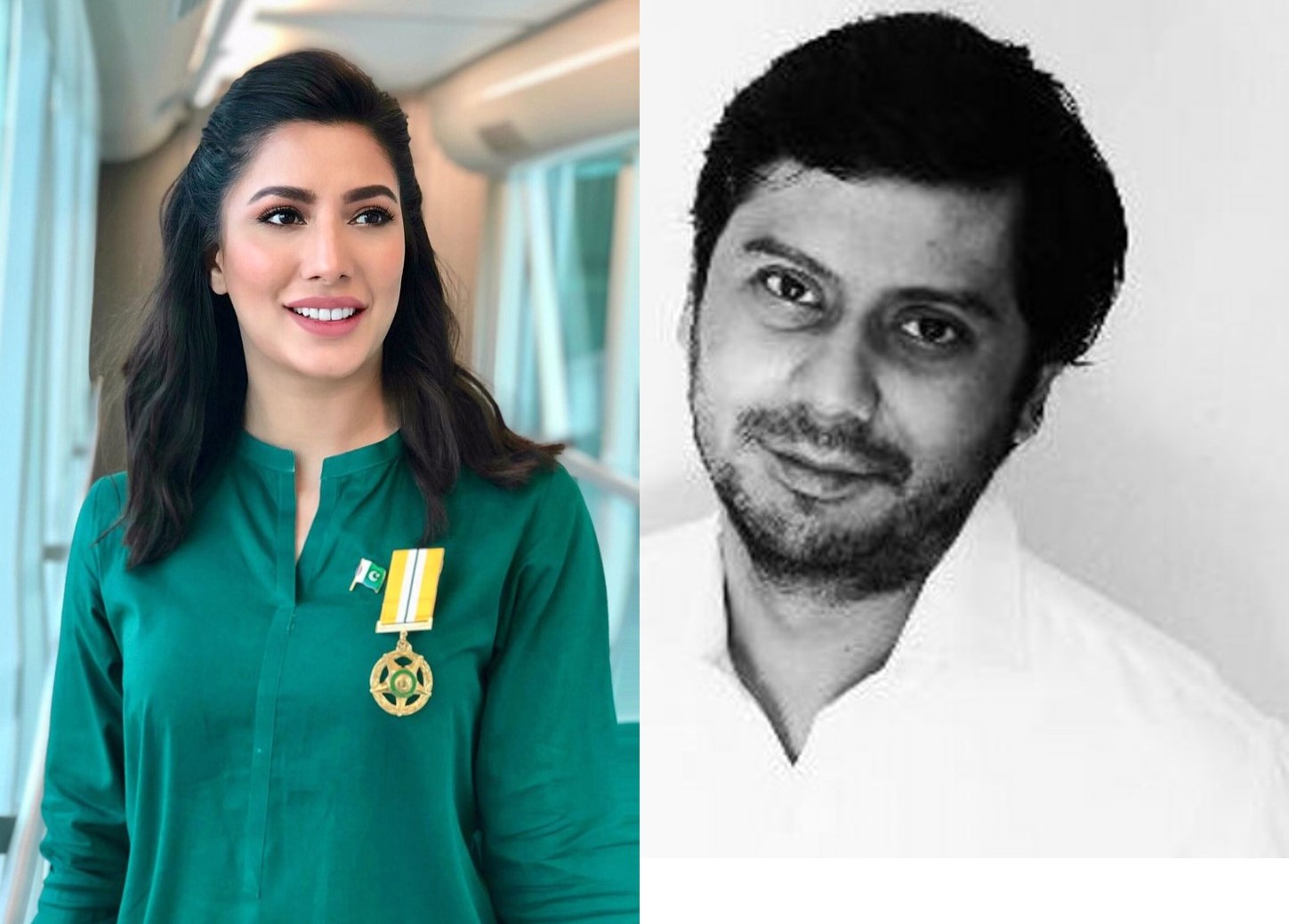 "Right. Now to the important business, what does Mehwish Hayat think of the verdict?" tweeted Cyril Almeida on Tuesday evening taking a dig at the superstar for her support to Musharraf.
This wasn't the first time Cyril Almeida had trolled Mehwish Hayat on Twitter.
Back in August when India had revoked Article 370 taking away Kashmir's special status, Hayat had sent out a tweet condemning the Indian Premier. However, instead of "370," she had written "307."

Identifying the error, Cyril Almeida had almost immediately tweeted at Mehwish Hayat with 👇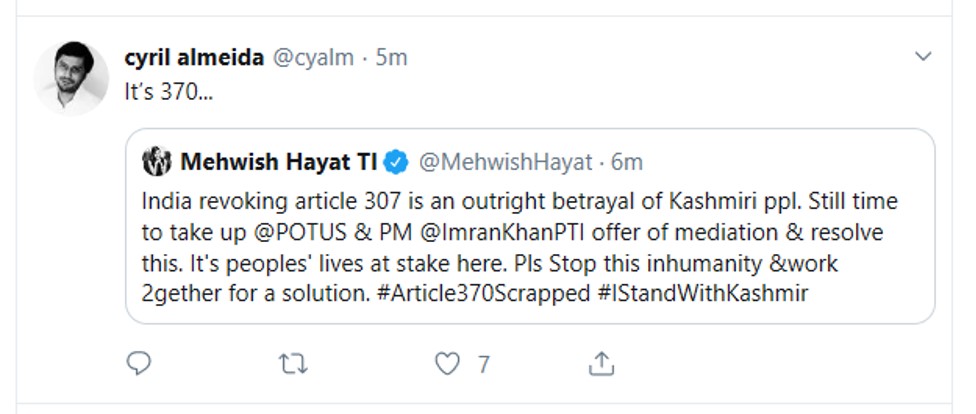 Hayat in turn rectified the mistake without responding to Almeida and that was that.
Read: Did Cyril Almeida Just Troll Mehwish Hayat On Twitter?
However, when the former Dawn journalist took a direct dig on Tuesday, Hayat's indirect response to a tweet on that thread made it sufficiently clear that she did not appreciate being mocked.
Replying to Almeida's tweet, a netizen had retorted by reminding him of his complacency in the aftermath of the Jami sexual assault story.
Another Twitter user jumped in taking offense on the "balls" reference.
It all seemed like Twitter as usual until Hayat stepped onto the thread herself.
She began by "liking" the tweets that supported her on the thread, including the one calling out Almeida for his silence on sexual assault allegations by Twitteratti against Dawn CEO, Hameed Haroon.
And then with Almeida still copied on the thread asked if the guy had a problem with her having "both," i.e. Tamgha-e-Imtiaz and "balls."
The poor guy had to clarify later that he had not meant any disrespect.
But that's besides the point. Because the point is that Mehwish Hayat is a QUEEN and we're not the only ones rooting for the class act that is this young superstar.
Read: The Time Cyril Almeida Asked Mahira Khan A Question & She Didn't Reply
For the record, as unpopular as it might be with Almeida's crowd, Mehwish Hayat did have an opinion on Musharraf's verdict.
And of course, Cyril Almeida had to respond to Mehwish Hayat, even if it were only sheepishly.
For those still wondering "WTF," here's a quick summary: Mehwish Hayat has increasingly come under fire this year for supporting the PTI-led government and at times the "deep state." Almeida has long projected himself as a fearless journalist fighting the deep state.
Put the two and two together on your own, now wouldn't you?