A climate change protestor got into the line-up with other models on the runway for the Louis Vuitton fashion show in Paris. She crashed the event carrying a white banner that had "Overconsumption = Extinction" written on it in bold block lettering.
Not only that, the 26-year-old, Marie Cohuet walked all the way with the models on the catwalk and even posed for a few seconds till the security guards wrestled her down and led her away.
Well, this wasn't just an act of bravado or a dare that Couhet attempted, she actually barged in at the fashion show with a message for everyone. The climate activist belongs to Amis de la Terre France, Youth for Climate and Extinction Rebellion, who stormed the catwalk to condemn the impact of overconsumption on the environment.
Read: Fashion Disasters At Hum Style Awards Trigger A Meme Storm!
Her organization said this won't be the last something like this has happened. They will continue to march as long as these giants don't cut down on fast fashion.
"We marched to demand that fashion realize that the world is burning," Cohuet wrote on Twitter after the headline-grabbing moment.
Even though the protestor hardly affected the flow of the models, she surely managed to cause a stir in the audience. Her group, Amis de la Terre France said it targeted the LVMH-owned label to highlight the issue of overconsumption. "LVMH is the world leader of luxury and has a responsibility when it comes to trends that push the textile industry to constantly renew collection faster and produce more," Alma Dufour, a group spokesperson, told Reuters.
They also called on the government to enforce "an immediate cut in production levels in the sector, given that 42 items of clothing were sold per person in France in 2019."
Maria Couhet has certainly set the bar too high for all the climate change protestors out there and showed them how it is done. After all this, we'd certainly like to say, himmat ho tau aisi!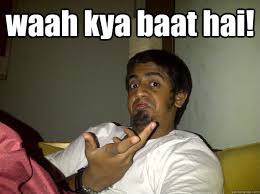 What do you have to say to the climate change protestor at the Louis Vuitton fashion show in Paris? Share in the comments.