An audio clip and a video were aired yesterday by a private news channel in Pakistan that later spread like a wildfire in the country. The content contained inappropriate conversations by the present NAB Chairman, Justice (Retd.) Javed Iqbal with a young lady who has accused the former of sexual harassment. Here are the audio and video clips that have everyone talking about the Chairman NAB scandal.
Read: #MeToo: Pakistani Transgender Activist Kami Sid Has Been Exposed As An Alleged Rapist Of A Trans Minor & We Don't Know Whom To Trust Anymore!

As per the norm, public opinion on the Chairman NAB scandal remains divided with some calling it an episode of honey trapping….
Read: #MeToo: Sexual Harassment Allegations Rejected By Ali Zafar's Witnesses In Affidavits!

And others demanding the removal of chairman on the account of seeking sexual favors from a woman whose case was under investigation in NAB.

Someone even dug up the woman's case in order to put shame with the victim!
Then, there were those who couldn't let go of this occasion without making memes.
NAB has denied all such allegations and issued a press release claiming that the woman and her husband are part of a campaign to defame the institution.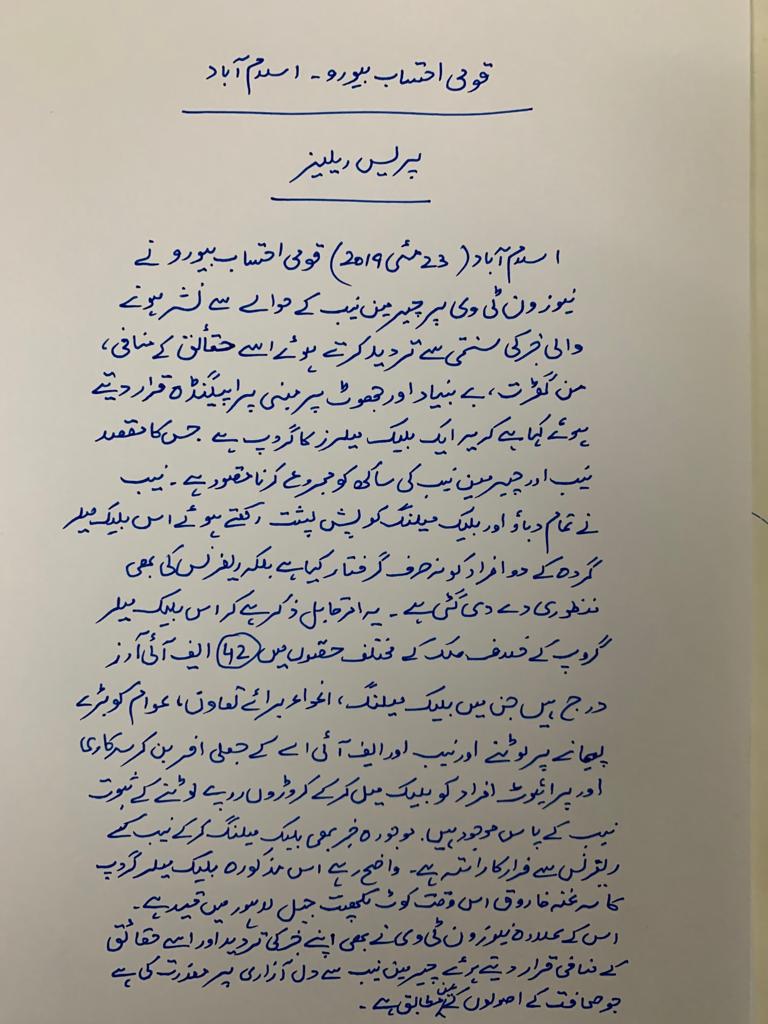 If the sexual harassment allegations against Justice (Retd.) Javed Iqbal turn out to be true than the watchdog is bound to lose credibility and reputation. That said, the Chairman NAB scandal has once again brought home the need to shape a safer environment for the vulnerable and the weak. Any system that enables and empowers predatory behavior needs to be reformed without any questions. While NAB's decision to probe the matter should be welcomed, we hope that the investigation is carried out objectively and a precedent is set.
Read:A Minor Girl Was Murdered After Being Raped In Islamabad & Pakistanis Are Demanding #JusticeForFarishta!