Many celebrities and notable personalities have spoken up in support of the UOL (University of Lahore) couple, whose video of a public proposal within the university premises, went viral over the weekend.
Read: Syra Yousuf Sets The Stage On Fire With Her Killer Dance Moves At Alizeh Jung's Wedding
The video shows a young girl bending down on one knee and handing roses and a card to a young man, who then later pulls her in an embrace, while the rest of the university students cheer on them.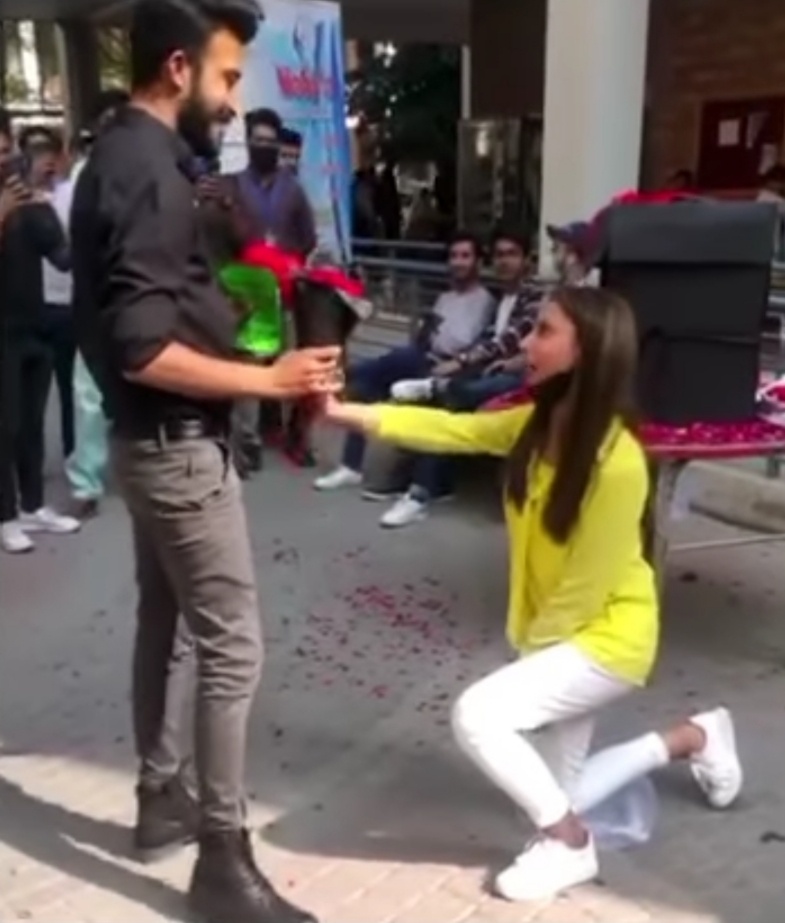 Not only did the video go crazy viral, but it also sparked an online debate, with the university management expelling them and banning their entry into the university premises.
While the internet was decided over whether this was the right decision, many noteworthy Pakistanis defended the couple's public display of affection (PDA).
Shehzad Roy spoke in favor of the couple, meanwhile calling out the hypocrisy of Pakistani society.
"Larki ko sar-e-aam dantnay marnay par koee mutawaja nahi hota, par pyaar say galay langana buhat bada jurm hai," tweeted the singer.
Federal Minister for Science & Technology, Fawad Chaudhry stated that marrying by choice is a woman's right, and considering women public property is against religion.
He has even asked the university management to review their decision.
Yasir Hussain called out the double standards of Pakistani society.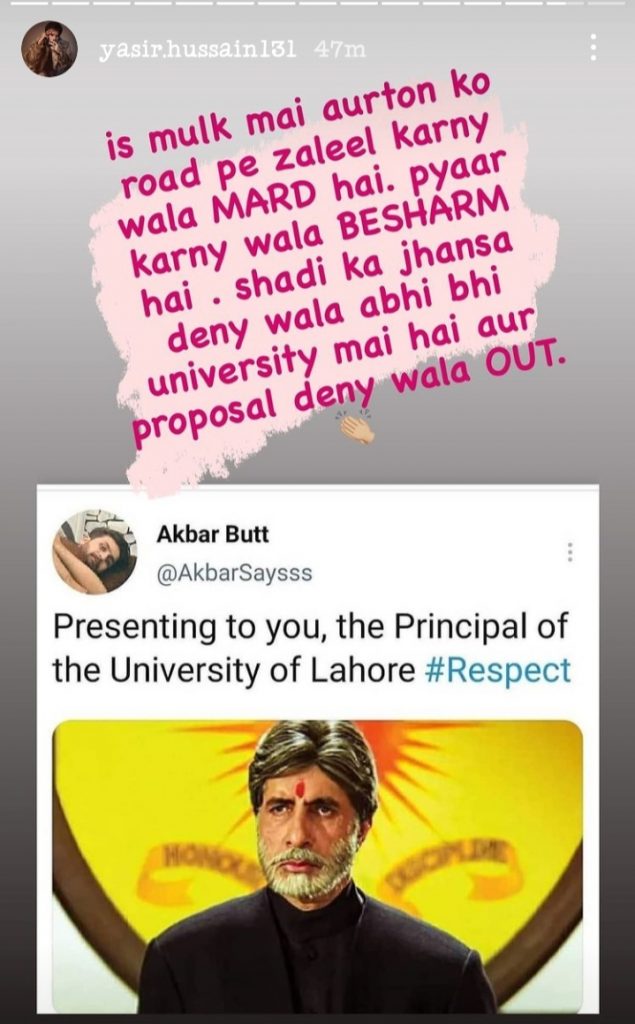 Mira Sethi expressed that by expelling the couple from UOL because of a public marriage proposal, the state was was brutalizing a society.
Read: Amid Reports Of Jail Sentence, Meesha Shafi Tweets Her Ordeal Of Dealing With Propaganda
Shaniera Akram supported the act by saying: "Apply all the rules you want but you can't expel love! It's in our hearts, it's the best part about being young and it's what makes life worth living!"
What do you think of this public marriage proposal? Let us know in the comments.