BTS inspires ARMY (their fans) to help out various charities and organizations in Pakistan in an effort to make the country a better place. There is no one doing it like them!
There is no doubt that BTS (or Bangtan Sonyeodan a.k.a Bulletproof Boy Scouts) is one of the biggest acts in the music world. They have sold millions of albums, topped the Billboard Charts, are the most followed group on Spotify and make music that resonates with the youth. It is the sincerity in their music and artistry that has garnered them a huge fanbase (known as ARMY) who love and support them, including those in Pakistan.
Read: This Quiz Will Prove If You're A True BTS Fan Or You're Just There For The Hype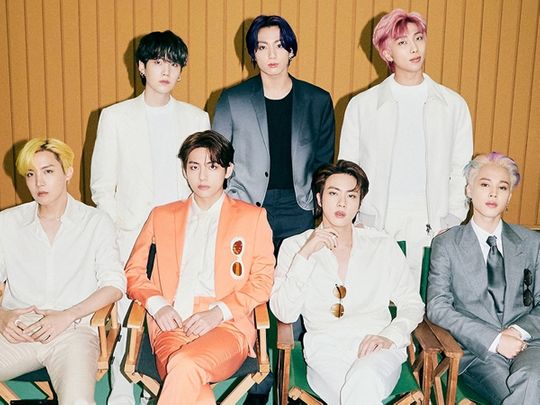 The ARMY (Adorable Representative MC for the Youth) comprises of all ages, genders and nationalities. Pakistan also has a huge number of people who are big fans of BTS. They make an effort to return that love through numerous ways, especially through donation drives. These drives have been the basis for their charity donations to various organizations that range from health to refugees.
Many of these drives are online campaigns. There are various pages on Twitter alone that are actively holding donation drives every month or so. The account that handles where these donations go to is the BTS Pakistan Projects Official. BTS ARMY will announce their campaign while providing details on how to send cash. They are also expected to keep donors and their followers posted about their efforts. Some of these campaigns are also a type of birthday gift to the members of the group. Many of these pages have collaborated with each other to ensure that enough money is generated. The fandom in Pakistan is relatively young in age, so they donate as much as they are able to. Once the donations to a charity has been made, they are announced on social media.
These are some of the charities that have been recipients of ARMY's love:
1. They have encouraged their followers to donate winter clothes.
2. They are announcing another online charity drive in honour of the member Kim Taehyung's birthday.
READ: Give Your Hair A Makeover And We Will Reveal Which BTS Member Do You Relate To The Most
3. Last year, they even made donations to those who suffered in the Teen Hatti fire in Karachi.
BTS ARMY in Pakistan have unfortunately been made fun of and ridiculed for liking a non-English band. But these acts alone prove that this fandom is not like ordinary fandoms. They make an effort to spread the group's message of self-love and acceptance through various charity drives which can go a long way in providing assistance to a number of pressing issues in the country.