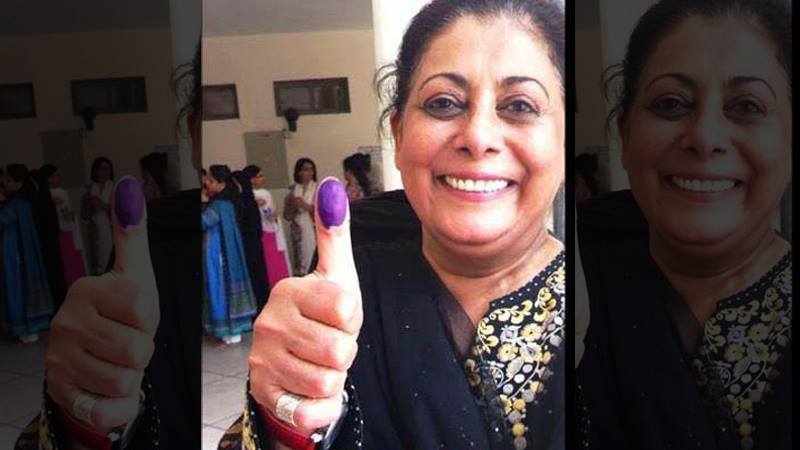 According to the 2018 census, 49% of Pakistan's population comprises of women. However, when it comes to voter registration the stats become starkly different. The recently published electoral rolls by the Election Commission of Pakistan shows that at least 12 million fewer women have been registered as voters than men!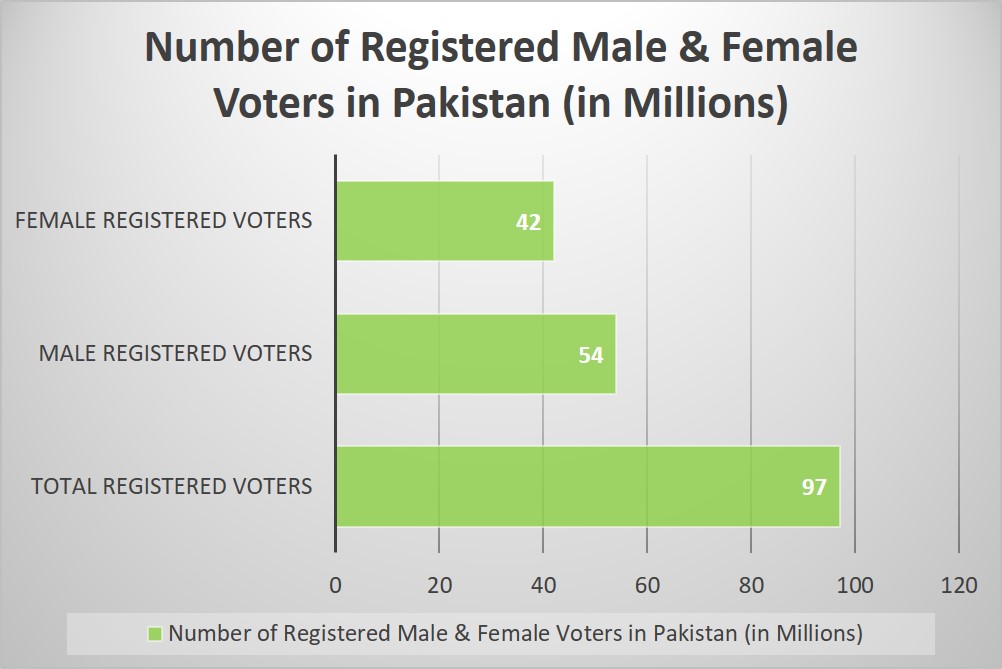 Read: Pakistan Parliament: Urgent Need for Reforms for Improved Legislation and Representation
This extraordinary gap demands that all related government institutions take coordinated measures to ensure that potential women voters are not deprived of their right to participate in the upcoming general elections this year.
Why are There Fewer Women Voters in Pakistan?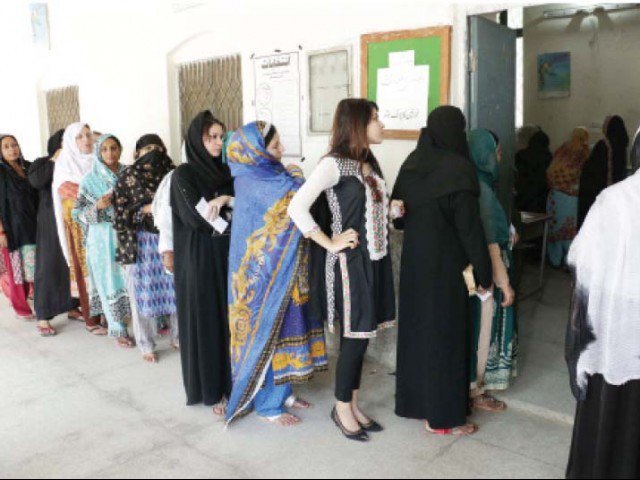 There are a number of socio-cultural barriers that discourage women's participation in the electoral process. Causes vary from a simple lack of awareness among communities regarding the importance of voter registration to severe resistance by men (and women!) regarding women's right to adult franchise.
However, if one had to pinpoint the most important cause that prevents women from registering their votes, it would have to be an absence of National Identity Cards (NIC), which is a requirement for voter registration.
Read: 5 Highlights That Sum-up Pakistan's Senate Elections 2018
It goes without saying that any serious efforts to increase the number of registered women voters cannot succeed without the help of the National Database and Registration Authority (NADRA).
What is Preventing Women from NIC Registration?
Apart from the socio-cultural barriers, there are many processes that make NIC registration a long and tedious process, which in turn discourages women and their families from getting into the hassle.
These issues include:
Excessive documentation requirements
Varying conditions requiring blood relatives to be present with the applicant
Receipt of a fee (which especially discourages people belonging to poor households)
Server and/or network connectivity problems
Is the Government Doing Anything to Address These Issues?
The government has been making efforts to reduce the gender-gap between male and female voters in Pakistan. Most recently, the State Minister for Interior, Ahsan Iqbal acknowledged the issue and shared that NADRA has allocated mobile registration vans and centers, especially with the aim to register women voters.
Read: Everything You Need To Know About Sadiq Sanjrani – The New Chairman Senate
However, given the herculean number of unregistered women, this strategy alone will not suffice.
What More Can be Done to Register Women Voters?
Efforts to bridge the gender-gap between male and female voters requires multiple innovative strategies to reach out to potential women voters in the most far-flung areas of the country.
Identifying the Pockets of the Population with Under-registration
The first and perhaps the most important step to efficiently register a greater number of women is to ensure that a mapping exercise is carried out in which those regions and communities are identified where the issue of under-registration is most glaring.
Read: This Is How Women's Participation In The NA-154 By-Election Looked Like
This will allow NADRA to utilize its limited human and financial resources more efficiently by specifically directing greater attention towards areas that also require greater intervention.
Re-Introduction of Man Packs and Door-to-Door Campaigns
In 2011-12, NADRA successfully registered a large number of women prior to the elections by introducing the use of man-packs for remote, conservative communities. These efforts were supplemented with door-to-door campaigns.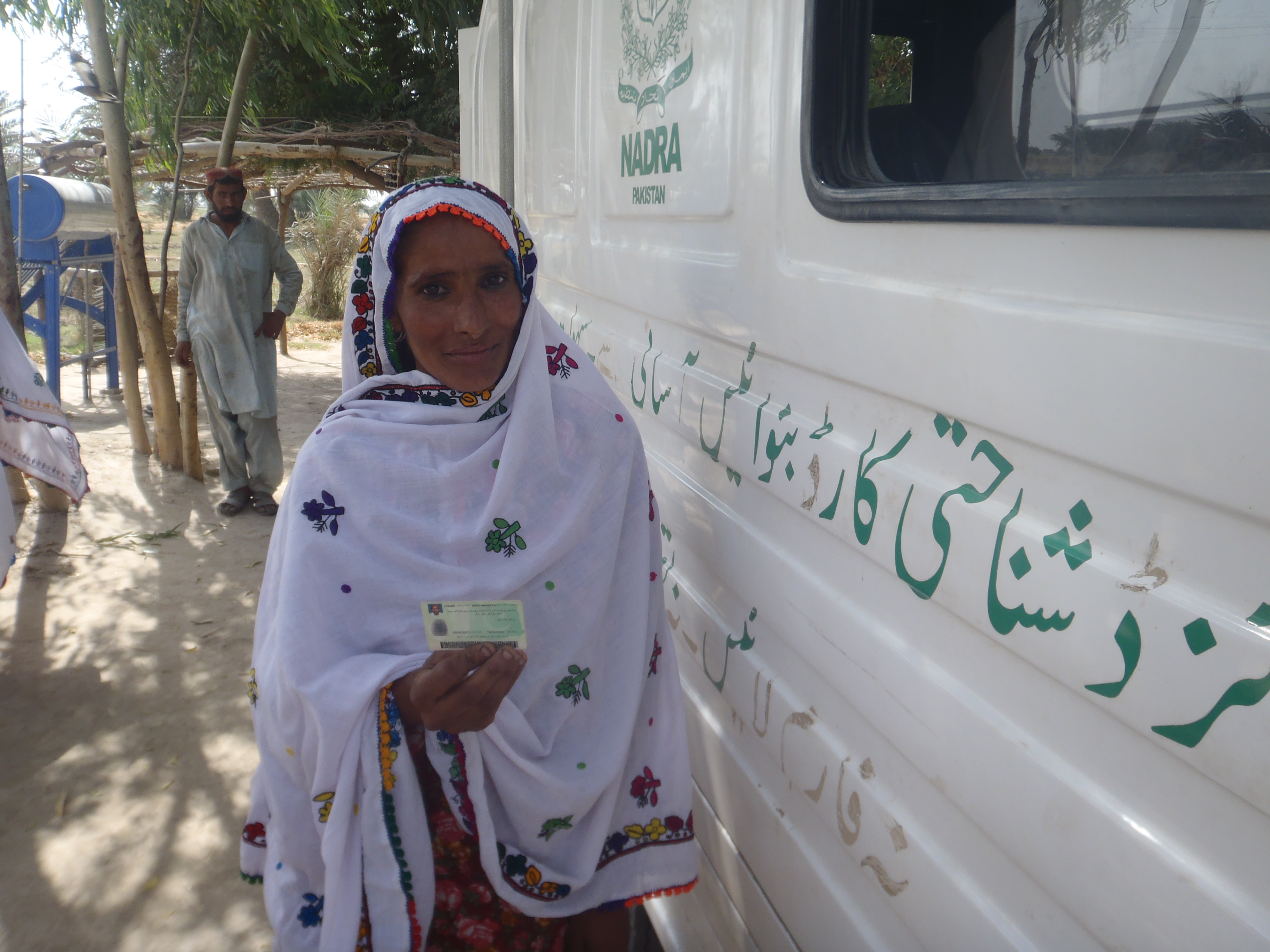 NADRA needs to re-introduce these strategies as they produced encouraging results in the past and have great potential to swiftly address the issue – at least significantly if not entirely.
Continue Registration Efforts Post-elections
For Pakistan to ensure that its women are not under-represented in the electoral process, it is imperative that efforts to register women are not seasonal. This means that NADRA, ECP and other related government institutions should not come into action close to elections but should rather continue these efforts with the same zeal year in and year out.
This would not only ensure that by the 2023 general elections, the gender gap would have been significantly bridged but would also save these government agencies from the pressure of registering a large number of women in a short period of time during an election year.
Read: These 5 Political Developments In 2018 Will Define The Future Of Pakistan!
With the seventh largest voter population in the world, Pakistan has immense promise to stand out as a strong, democratic force. However, this promise can possibly not be fulfilled if we make light of our commitment to involve women in the electoral and political processes.