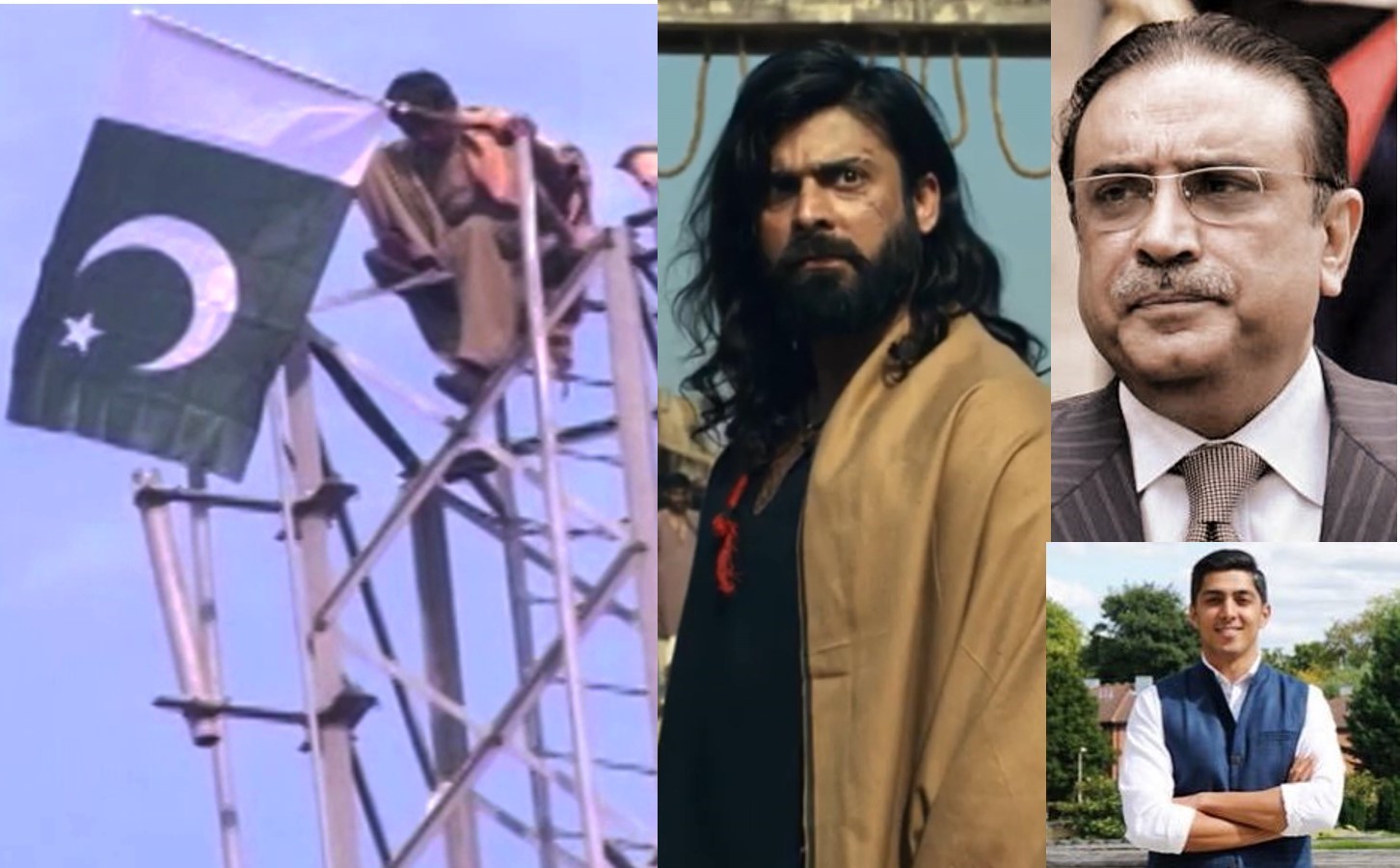 We're back with our list of the top newsmakers of the week. Scroll down to find out who made headlines this week and why!
PTI Moved to the Election Commission of Pakistan to Have Asif Ali Zardari Disqualified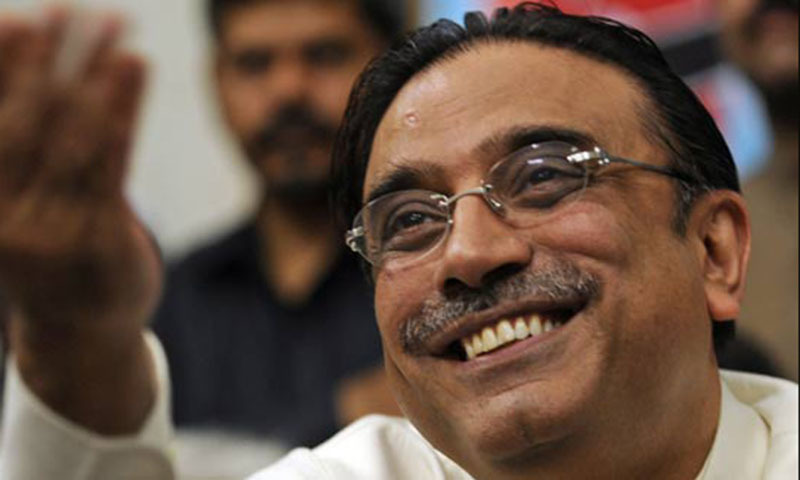 Pakistan Tehreek-i-Insaf (PTI) lawmakers in Sindh filed an application with the ECP on Thursday, demanding the disqualification of former President Asif Ali Zardari on account of possessing undeclared foreign assets.
The lawmakers, led by Khurram Sherzaman stated in the application that Asif Ali Zardari owned an apartment in Belaire Condomi­niums located at 524 East 72nd Street, New York. They asserted that because he had failed to mention this property in his nomination papers for the 2018 elections, he ought to be disqualified under under Article 62 (1)(f) of the Constitution that demands for an elected member of the Parliament to be truthful and sagacious.
On Saturday, Minister of State for Maritime Affairs Ali Zaidi shared a series of documents that he claimed were the controversial property's tax bills in the name of Asif Ali Zardari. It was unclear whether the Minister had shared this evidence with the concerned authorities.
On it's part Pakistan Peoples Party (PPP) has vehemently denied the claims made by PTI and threatened to take its leaders to court.
Just for clarity's sake… attached are the latest property tax bills of 524 East 72 street, Apt 37F, NY, NY 10021
Bills are all in the name of Asif Ali Zardari.@khurram2004 more info for your petition pic.twitter.com/SkePGurEKo

— Ali Haider Zaidi (@AliHZaidiPTI) December 22, 2018
Pakistan Sponsored Talks between US Government Officials and the Taliban in Abu Dhabi
Alongwith with international community and other stakeholders, Pakistan is commited to peace and reconciliation in #Afghanistan. Talks are being held in UAE. We hope this will end bloodshed in Afghanistan and bring peace to the region. @mfa_afghanistan @StateDept @statedeptspox

— Spokesperson 🇵🇰 MoFA (@ForeignOfficePk) December 17, 2018
The third round of talks between the US officials and Taliban representatives since ambassador Zalmay Khalilzad took over the peace and reconciliation process were held in Abu Dhabi, UAE earlier this week.
While the previous two rounds of talks were held in Qatar, where Taliban have established their formal offices, it was the first time that the talks were sponsored by Pakistan and held outside Doha since both Saudi Arabia and UAE, who are parties to the peace moot severed their diplomatic ties with their Middle Eastern neighbour last year.
British Airways Resumed Flights to Pakistan After 10 Years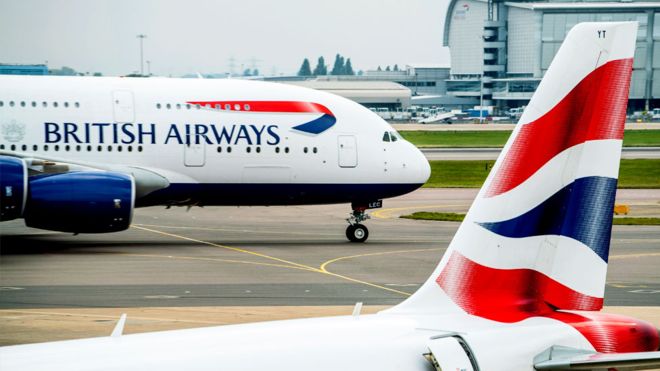 The British Airways announced its intention to resume flights to and from Pakistan thrice a week starting from June 2019. This resumption of flights marks the return of British Airways to Pakistan after a gap of 10 years and is seen as a direct impact of the improved security situation in the country.
Ali Tareen Bought Out the Bankrupt Multan Sultans
Glad to announce that the PSL will once again have a team from South Punjab! IA we will develop local players, grounds & leagues across the region. And bring South Punjab cricket back to its former glory! #SouthPunajbis💪🏼 pic.twitter.com/hHYqYYWxqd

— Ali Khan Tareen (@aliktareen) December 22, 2018
The owners of Multan Sultans, the sixth Pakistan Super League (PSL) team had announced bankruptcy earlier this year after failing to pay their dues to the Pakistan Cricket Board (PCB).
Ali Tareen's bid of $6.35 million exceeded the franchise's reserve value of $5.21 million and surpassed the bid of South African consortium that had bid $3.5 million for the rights.
In a tweet on Saturday, Tareen stated that they intended to retain "Multan" in the franchise's name but wanted to replace "Sultans" with a word that best depicted the essence of South Punjab.
We will keep the name of Multan. But we can change 'Sultans'. We want a name that represents #SouthPunjab & captures it's spirit. Please send in your suggestions. The person whose suggestion we accept will be invited to watch a match with us and will get a big jhappi(optional).

— Ali Khan Tareen (@aliktareen) December 22, 2018
Man Demanding Premiership Climbed a Mobile Tower & Comedian Shafaat Ali Saved the Day
https://www.youtube.com/watch?v=HQfuq_Ow4-M
A man demanding to be made the Prime Minister of Pakistan climbed a mobile tower in Islamabad on Saturday with the national flag in his hand. The troubled man stated that he would ensure that the country's debts were paid-off in 6 months if the Premiership was handed over to him.
After failing to convince him to come down, the authorities reached out to comedian and mimic, Shafaat Ali to impersonate Prime Minister Imran Khan on the phone. Ali's IK act proved successful as he was able to convince the man to finally climb down.
Once on ground, the man was taken into custody and taken to Kohsar Police Station.
Mian Javed Ahmed's Handcuffed Dead Body Left Pakistan Outraged
The former CEO of University of Sargodha's Lahore campus had been in NAB custody on charges of taking millions in kickbacks to establish illegal sub-campuses of the university across various cities.
NAB and Punjab Police came under scrutiny after images of Mian Javed Ahmed's chained dead body went viral.
Shame on those who killed this man, a Vice Chancellor, in the name of accountability. Shame on a system that has lost all sense of balance. This is one of saddest pictures that I have ever seen. pic.twitter.com/GJrfcuVMHY

— Syed Talat Hussain (@TalatHussain12) December 21, 2018
While the deceased's family pointed fingers at the corruption watchdog for ill-treatment, NAB denied involvement in the matter stating that Ahmed was in police and not NAB custody at the time of his death.
The Senate Standing Committee on Human Rights took notice of the incident summoning DG NAB and IG Prisons Punjab to appear in person.
The Trailer of Maula Jatt Rocked South Asia
The much awaited trailer of Bilal lashari's directorial, The Legend of Maula Jatt was finally unveiled on Friday evening amid overwhelmingly positive response. The movie features an ensemble cast led by Fawad Khan, Mahira Khan, Hamza Ali Abbasi and Humaima Malick.
Shortly after the trailer was posted on social media, #TheLegendofMaulaJatt and #MaulaJatt became top Twitter trends not merely in Pakistan but also India.
Trending in India!! #TheLegendofMaulaJatt pic.twitter.com/Mgsh0ZoWVV

— Harinder (Heer) (@harinder_virk) December 21, 2018
Even Indian filmmaker and head honcho of Dharma Productions, Karan Johar put out a tweet calling the first look, "amazing."
Fawad this looks amazing!!!! Congratulations and am sure it will be a massive success!!! 💪😎😎❤️🔥 https://t.co/TOHf0uOxJn

— Karan Johar (@karanjohar) December 22, 2018