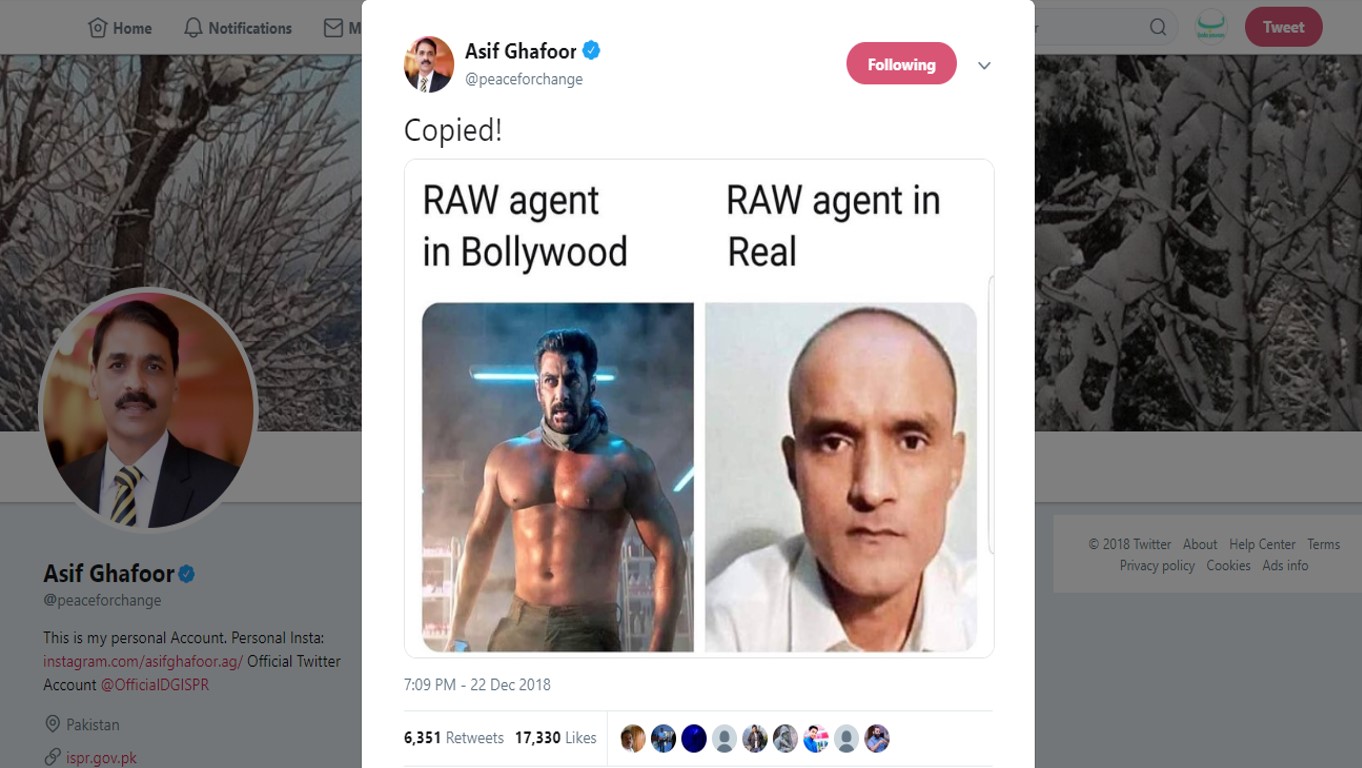 We're back with our weekly round-up of celebrity tweets that you mus not miss!
Ali Rehman sent out a powerful message against dowry and we are immensely thankful!
Jab rishwat lene walay ko RISHWATKHOR kehte hain, to jahez lene walay ko JAHEZKHOR kyun nahi?
Jahez is embedded in our society in all classes, we need to stop malpractice.
I stand against dowry!
Jahezkhori band karo!#StopJahezkhori #UNWomenPakistan @unwomen_pak pic.twitter.com/D9WJ5BelKY

— Ali Rehman Khan (@alirehmankhan) December 21, 2018
Ali Sethi will be performing at the Carnegie Hall and we're just as excited as he is!
https://twitter.com/alisethimusic/status/1075808089792806917
Jibran Nasir had some important questions to ask about the integrity of the demolition drive and they make a lot of sense!
Plazas and offices of big corporates are built on Railway land but the focus of demolition remains on the poor. Shop owners in #HazaraColony today started voluntary demolishing their own shops up to five feet. But who will dare question the rich? pic.twitter.com/CFoe3W6x6c

— M. Jibran Nasir 🇵🇸 (@MJibranNasir) December 22, 2018
Waqar Younis sends love to Rashid Latif and that's lovely but we want to learn the back story behind "Nana!"
Always felt very safe & comfortable when you were behind the stumps Nana !!! https://t.co/BVuXCdX76Z

— Waqar Younis (@waqyounis99) December 6, 2018
DG ISPR tweeted a meme and we really DO NOT know how to REACT… 👇🤯🤔
Copied! pic.twitter.com/eDD8dFt5u5

— Asif Ghafoor (@peaceforchange) December 22, 2018
Cyril Almeida had the most hilarious question to ask from Mahira Khan when she held an #AskMahira session on Twitter this week!
https://twitter.com/cyalm/status/1076468633033981954
Karan Johar was all praise for Fawad Khan in first look trailer of The Legend of Maula Jatt and Twitter instantly lost its cool!
Fawad this looks amazing!!!! Congratulations and am sure it will be a massive success!!! 💪😎😎❤️🔥 https://t.co/TOHf0uOxJn

— Karan Johar (@karanjohar) December 22, 2018
Shehzad Roy posted a video of DG ISPR Asif Ghafoor playing street cricket in Karachi and it was genuinely heart-warming!
Gen Asif @OfficialDGISPR playing cricket on a street in karachi last night. All karachiites must thank the security forces for bringing the city of lights back from darkness. pic.twitter.com/9u3DV2M9Tg

— Shehzad Roy (@ShehzadRoy) December 22, 2018
Ali Tareen reminding a fan that even women play cricket left us joyously stumped!
Larkian bhee cricket khelti hain bhai jaan https://t.co/d35lK8NTl0

— Ali Khan Tareen (@aliktareen) December 22, 2018
Fahad Mustafa gave a huge shout-out to the Junoon re-union concert that will be in Karachi on 25 December!
Karachi walon, I'm going to the Sooper Junoon concert on the 25th of December! Are you coming? #SooperJunoon pic.twitter.com/OiKND8oiLZ

— Fahad Mustafa (@fahadmustafa26) December 20, 2018
Humayun Saeed's video while getting a traffic ticket went viral and you need to see it if you haven't!
https://twitter.com/91Shahji/status/1074763377547886592
Shafaat Ali impersonated Prime Minister Imran Khan on the phone to convince the man who had climbed a mobile pole in Islamabad and his account of the incident is wow…!
The 5 minute performance I would Never forget
My side of storyhttps://t.co/hYG1Wsduhm

— Shafaat Ali (@iamshafaatali) December 22, 2018