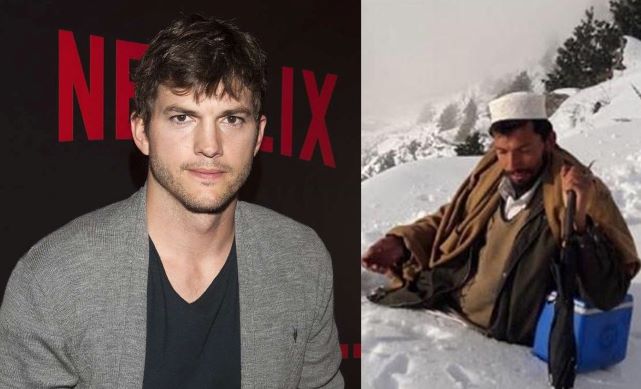 Every Pakistani with an internet connection has seen the viral video clip and the snapshots of Irfanullah making his way through heavy snow to take polio vaccine to children in the remotest parts of Swat.
While Pakistanis cheered Irfanullah's dedication to eradicating polio from the country and the Prime Minister himself met with the brave young man to appreciate his devotion, it seems we're not the only ones rooting!
Hollywood actor, Ashton Kutcher sent out a loud shout out to Irfanullah. Taking to Facebook, Kutcher posted the viral video clip in which the young polio worker is seen making his way through waist-deep snow. The Hollywood biggie's post was captioned, "This guy is a hero!"
Read: Pakistanis Are Enraged With Headstart School's CEO For Her Insensitive Response To A Parent's Fee Discount Request!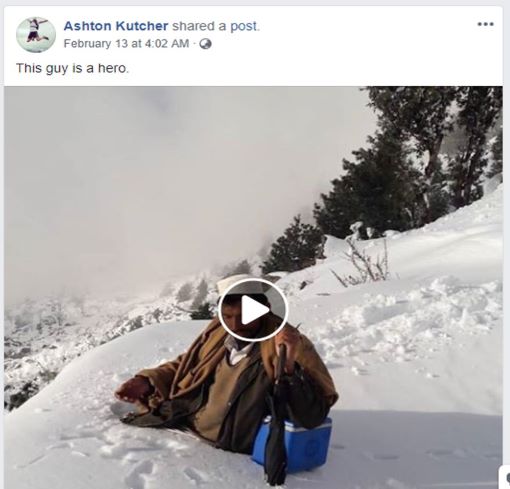 To some it might not seem like a big deal, but truth be told, Pakistanis like Irfanullah, who are truly the country's unsung heroes deserve all the praise in the world. Not only are they in the front-line of the country's war against polio but they most certainly also put their lives at stake to ensure that no Pakistani child is forced into a life of disability.
So, naturally then, when such efforts are cheered internationally, it not merely gives these otherwise faceless heroes recognition but also serves as a huge source of motivation for the rest of us!
Thank you Irfanullah for all that you're doing for our children and thank you Ashton Kutcher for recognizing our heroes!