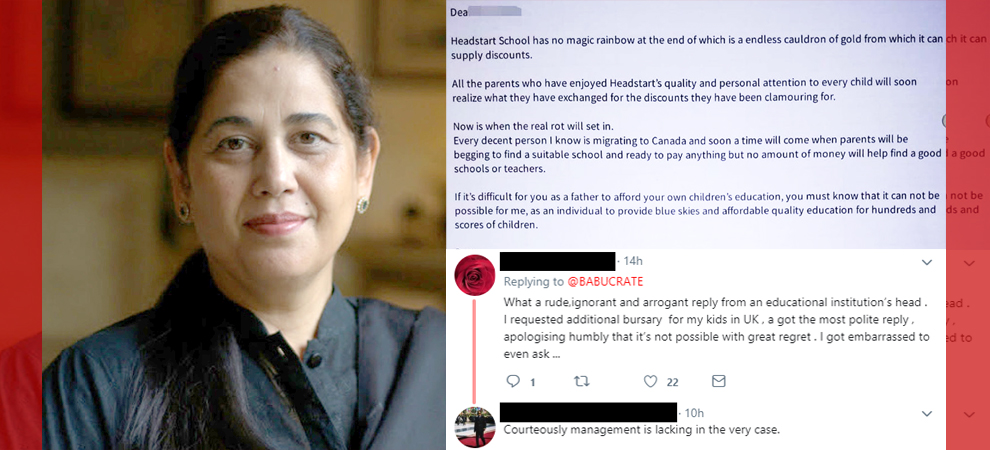 Every once in a while on Twitter we come across statements that are highly crass in nature and a sheer reflection of incompetence. Keeping the bizarre tradition alive, an email snapshot has been leaked on the very same website recently. The image shows an extremely insensitive response from Headstart School's CEO to a Federal Government Officer who requested for a fee discount. Take a look! 
Read: This Former Daily Times Employee Is Calling Out The Taseer Brothers For Not Paying His Salary & It's Embarrassing AF!
This is how the CEO of #Headstart School System #Islamabad replies to one of the mid-income level parent who is asking for a fee discount. #PrivateSchooling #HeadStartSchool pic.twitter.com/djXGHT9K69

— Mobashir Hasan (@BabucratPk) February 12, 2019
For your assistance, here's a clearer image of the email.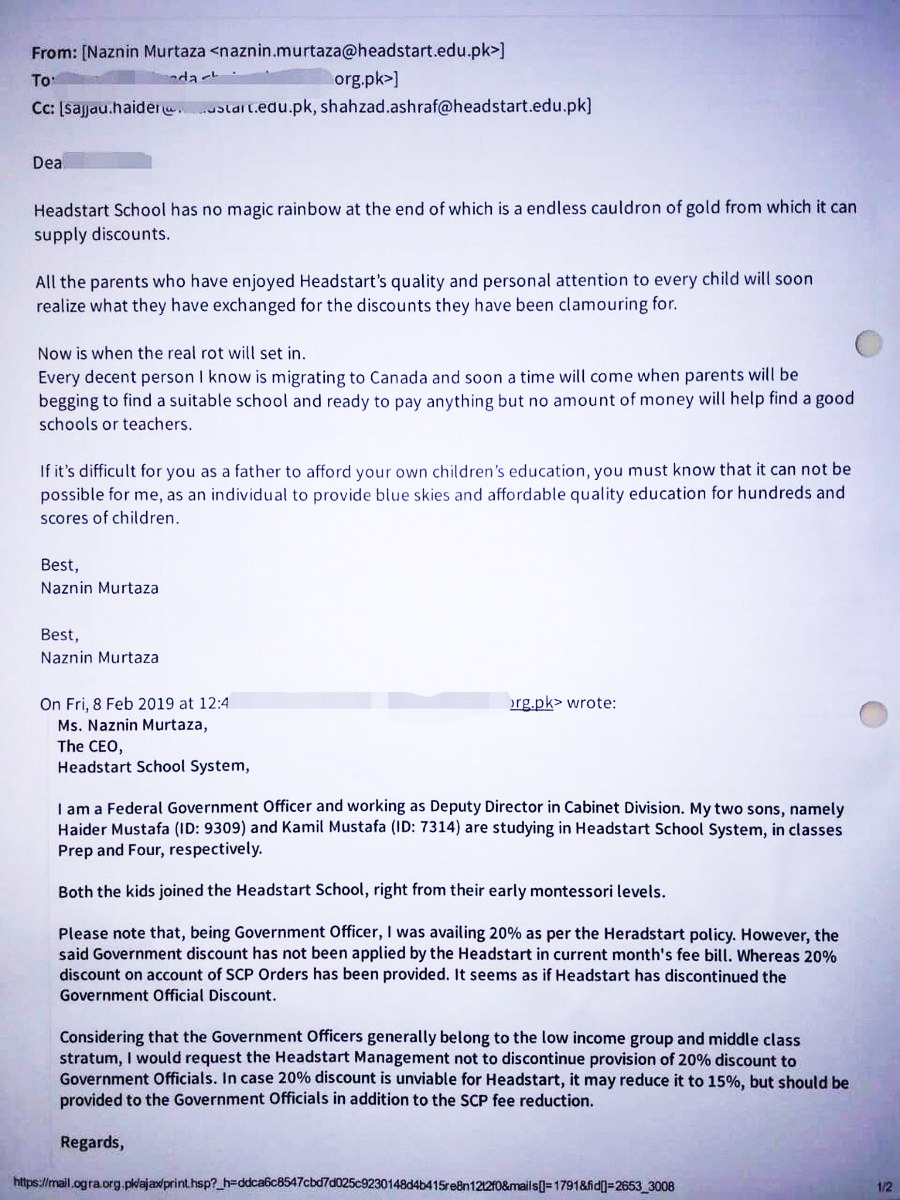 The email was sent by Headstart School's CEO in response to a mid-level Federal Government Officer who requested the renowned private school system to reinstate government official's discount.
Read: A Desi Deadpool In Lahore Is Breaking The Pakistani Internet & WHAT'S GOING ON GUYS!!!
However, the school's harsh reply turning down the application did not sit well with many Pakistanis who expressed their anger in the guise of retweets and comments. Here's what people had to say!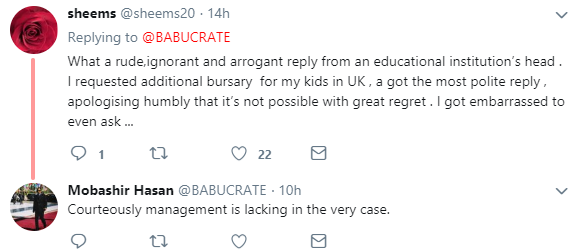 There were many who jumped to Ms. Naznin Murtaza's defense, citing the SC order as a reason behind the unacceptance of the request. But Pakistanis were not having it and reiterated that it was the unnecessarily, derogatory language used by Headstart School's CEO that cannot be justified at any cost.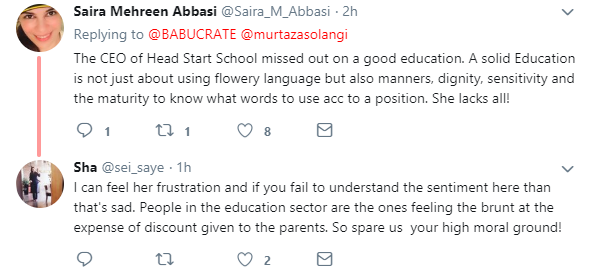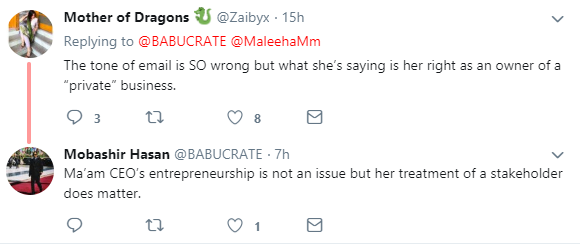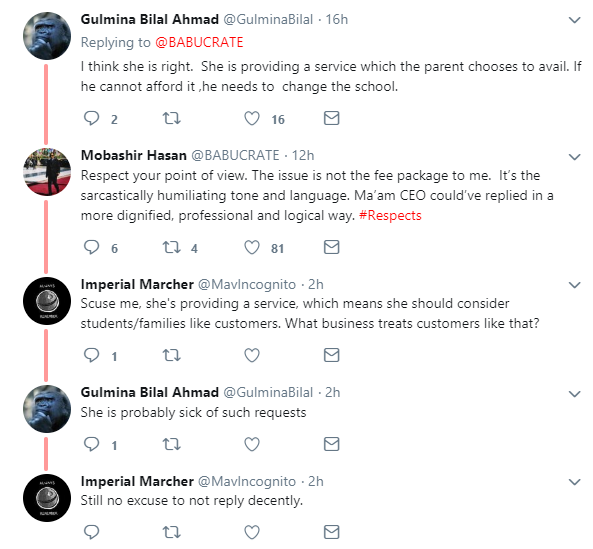 Bolo Jawan reached out to the Headstart School's CEO for a statement but no response was received till the time of publishing this article. 
The whole episode has started an important conversation about the education mafia in Pakistan and their exploitative strategies to make big bucks. It has also understandably created doubts regarding the Supreme Court's 20% fees cuts imposed on private schools.
That said, it's the unkind tone of the Headstart School's CEO which is the most questionable and worth condemnation. No business (as the founders have made it clear from their stance) can do well if they choose to look down upon the very customers who fill their pockets with a hefty amount of money just to ensure that their kids can have a quality education.
Read: Senator Sherry Rehman & Many Other Pakistani Women Are Standing Up To PIA's Body Shaming Policy & YASSSSS QUEENS! 
Moreover, in a world where there's a dire lack of love, compassion, and kindness, the last thing we want is a bunch of impudent individuals in a position to influence young minds.
We hope that the Headstart School makes corrective measures as soon as possible and issues an apology to the ones hurt in the process.