Arnab Goswami's leaked WhatsApp chat with Partho DasGupta has been doing rounds on social media. The purported chats suggest that Goswami was aware of the Balakot airstrikes 3 days before it happened.
Also READ: Altaf Hussain Made An Appearance On The Debate With Arnab Goswami & This Is How Pakistanis & Indians Reacted!
How It All Started
Republic TV chief editor and senior Indian television anchor Arnab Goswami and ex-chief of TV rating agency Broadcast Audience Research Council (BARC) Partho Dasgupta were charged under the TRP scam case that is being investigated by the Mumbai police. The leaked WhatsApp chat that is surfacing on social media is part of a transcript mentioned in the charge-sheet filed by the Maharashtra police, capital of Mumbai, India.
The investigation started in October 2020 when Indian TV channels were accused of rigging the ratings system.
The Purported WhatsApp Chat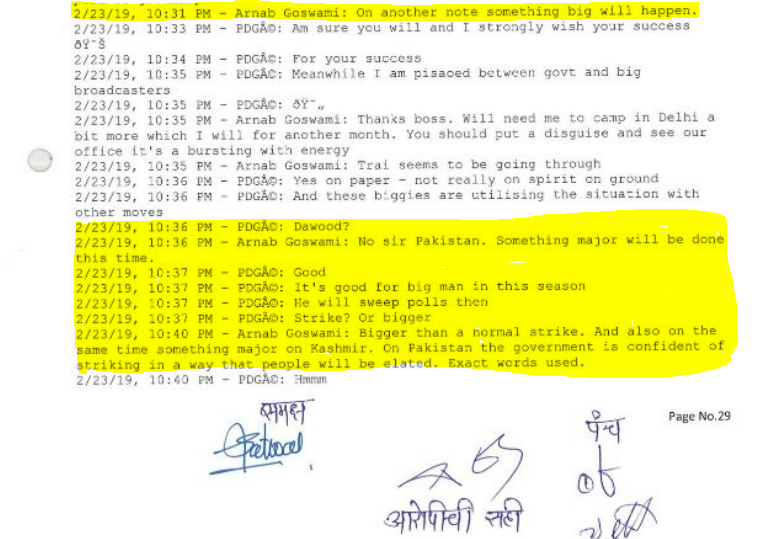 Parts of the leaked WhatsApp chats suggest that TV anchorperson was aware of the Balakot airstrikes. In his texts to Dasgupta, Goswami wrote on Feb 23, 2019, saying:
Several messages later, Dasgupta replied "Dawood?" hinting at the most wanted gangster in India who has been booked in multiple cases.
This is how the conversation continued:
Arnab Goswami: "No sir Pakistan. Something major will be done this time."
Partho Dasgupta: "Good."
Partho Dasgupta: "It's good for big man in this season."
Partho Dasgupta: "He will sweep polls then."
Partho Dasgupta: "Strike? Or bigger"
Arnab Goswami:
Three days after this purported conversation, the Balakot incident took place where Indian jets dropped their payload in Pakistani territory. Tensions between the two nations escalated tenfold, and the two were at a brink of a war.
After this ghastly episode, ex-chief of BARC texted Goswami if this was what he was hinting at. To this he replied
The Social Media Frenzy That Followed
As soon as the leaked chats saw the light of the day, it sent social media users in frenzy. They were taken aback, angered and downright disappointed by the 'nationalist' anchorperson's reality. And how he used his power for the sake of ratings only.
They talked about Goswami's display of apathy at the airstrike incident.
Some users even questioned the sitting government's silence on this issue.
While others were rather surprised!
Federal Minister for Science and Technology, Fawad Chaudhry also tweeted on this pressing matter:
Arnab Goswami WhatsApp chat: Three days before Balakot strike, he said 'something big will happen'….. clearly a nexus btw #Modi and #Pulwama for election he killed own people…. disgusting https://t.co/sXOulfQOEM

— Ch Fawad Hussain (@fawadchaudhry) January 16, 2021
The Latest Update
According to Times Now News, Goswami hasn't responded to his leaked chats with Partho. Dasgupta on the other hand is in jail on judicial remand. He was arrested last month in the TRP scam case.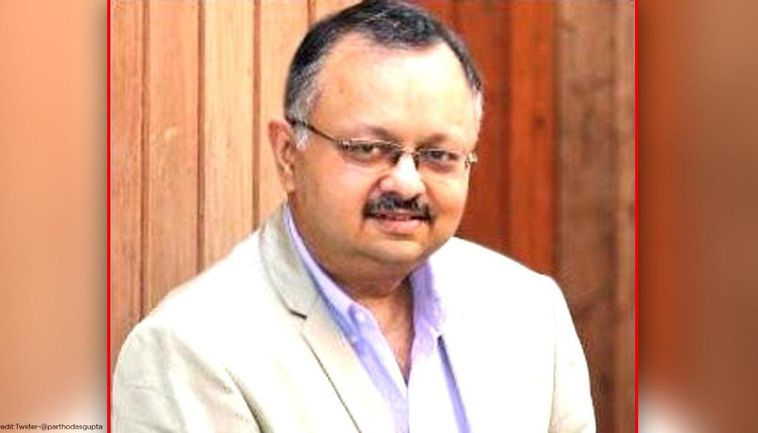 The National Student's Union of India (NSUI), a Congress Youth Wing has filed a complaint against Republic TV's Arnab Goswami accusing him of 'betrayal with the belief of people.'
Indian Anchorperson is notorious for his volatile nature and for twisting facts and for creating a propaganda against many people. This time around, tables have turned and the person in question is silent. Let's see how this story progresses and what actions are taken against the accused persons.
Share your views on Arnab Goswami's purported WhatsApp chat in the comments!