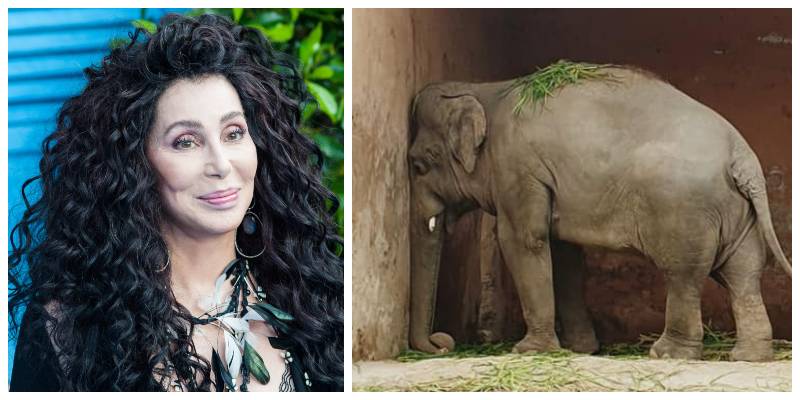 American pop music icon, Cher couldn't contain her excitement after hearing the news that the Islamabad High Court (IHC) had ordered to relocate Kaavan, Marghazar Zoo's resident elephant on Thursday.
Cher, in a series of tweets, expressed her joy after finally achieving freedom for Kaavan. She had been following-up on the elephant's case for years.
"This is one of the greatest moments of my life," wrote the singer.
While deciding a petition, the Islamabad High Court held that Kaavan had been subjected to unimaginable pain for the past three decades.
Kaavan was gifted to Pakistan by Sri Lanka back in 1985 when he was almost a year old.
The court ordered for Kaavan to be relocated to a wildlife sanctuary within or outside the country. The court ourder further directed the local officials to consult and take consent from the High Commissioner of Sri Lanka.
As per IHC's decree, Kaavan must be relocated within 30 days.
Also Read: Monal Sealed After The Restaurant Was Caught Violating The Law
The court also ordered to relocate all the other animals to their respective sanctuaries within 60 days. Marghazar Zoo won't be allowed to keep any new animals until an international organization certified that it had upgraded its facilities.
The campaign to free Kaavan had gone global after visuals showing the animal in distress had gone viral a number of times over the last few years.
Cher who had also been campaigning for Kaavan's freedom thanked the Pakistani government for finally taking the decision.
Have something to add? Share your views in the comments below!