An art installation 'Killing Fields of Karachi' by Adeela Suleman displayed at Frere Hall, Karachi became the center of controversy for symbolizing the victims of Senior Superintendent of Police (SSP) and "encounter specialist" Rao Anwar, accused of extrajudicial killings.
Karachi Biennale 2019
Karachi Biennale is an art exhibition by Karachi Biennale Trust. The first edition was held in 2017. The exhibition's theme this year was 'Ecology', which is why the venues selected were public places.
'Killing Fields of Karachi'
The art was displayed as part of Karachi Biennale 2019. The exhibits consisted of 444 stone pillars with wilted flowers on top. Each pillar represented a victim of SSP Rao Anwar who is believed to have been involved in the killings of 444 people in suspected police encounters.
It also showed a documentary featuring Muhammad Khan, the father of Naqeebullah Mehsud, who was allegedly killed in a fake police encounter on Rao Anwar's orders.
Locking down
According to news reports, around noon, some men entered the administration office of Frere Hall. After some time, the organizers of the art exhibition were told that lower gallery where the documentary was being screened had to be locked down.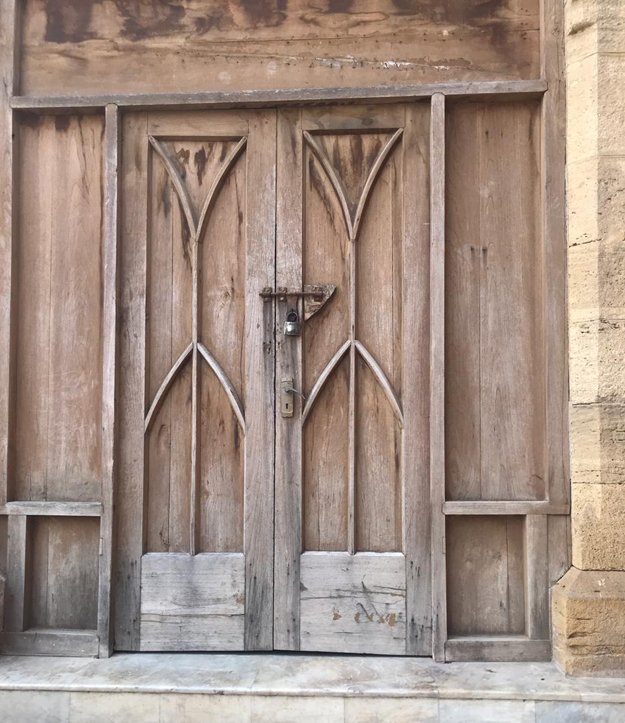 Response from the artist
"My work was just a story of incidents that took place in Karachi around a year ago. There was nothing in it that wasn't already public knowledge. We artists express our emotions. We speak about things that leave a mark on our souls."

-Adeela Suleman at a press conference
Press conference
Jibran Nasir along with activist, Karamat Ali, lawyer, Faisal Siddiqui (who is representing Khan Muhammad in Rao Anwar-Naqeebullah murder case) and Adeela Suleman held a press conference to speak against the blatant censorship.
Jibran Nasir said that everyone should about Rao Anwar and should see the which symbolize Karachi's bloody history.
During the press conference, Jibran Nasir was interrupted by a man who later identified himself as Director General Parks, Afaq Mirza. He threw away all the mics and told Jibran Nasir to stop the presser.
It led to a heated argument between the two and the whole episode was recorded by people and later put on social media by Jibran Nasir.
According to DG Parks, the park was given for the exhibition of art and "not to make a graveyard, that was not art, that was vandalism."
Pakistanis were outraged at the censorship and that too in broad daylight.
People said that the state only wanted to promote art that did not challenge its authority.
Read: Had Jibran Nasir Been A Common Man!
The next morning, Adeela Suleman's students tried to restore the artwork vandalized by "unknown men."
Karachi based activists including are gathering at Frere Hall at 5pm on Monday to raise their voice for freedom of expression.