Aamir Liaquat was being cranky about the award shows being unfair during a Ramazan show called "Jeeway Pakistan", and in the middle of his rant, he threw a subtle shade at Fahad Mustafa.
Read: Bill & Melinda Gates Call It Quits After 27 Years Of Marriage & Pakistanis Have A Lot To Say
Dr. Liaquat didn't exactly name the Jawani Phir Nahi Aani actor during his emotional outburst (something which is a routine now).
Read: Keeping Differences Aside, Ali Gul Pir & Kangana Ranaut Share A Laugh On Singer's Parody Video
Continuing his rant, the Aalim Online presenter went on to say that in order to be a good host, one needs to have certain capabilities. The host must have a good grip on his vocabulary and should be able to express himself in diverse ways.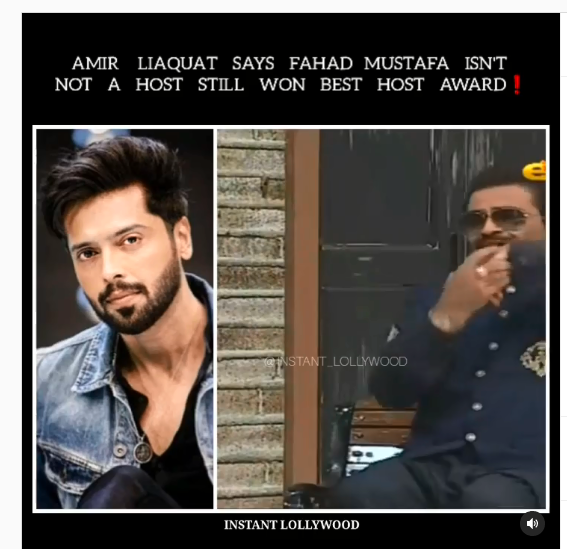 When this wasn't enough of a jibe, Aamir Liaquat started imitating Fahad Mustafa. He made some crazy hand gestures and got up from his seat to take his performance up a notch.
It's ironic to see the 48-year-old taking a dig at Mustafa, given that he has been in the headlines for his numerous face-palm-worthy stunts.
One of the most recent ones that made way for hilarious memes was his epic fall during a live show.
Aamir Liaquat fell face-first during an on-stage race challenge with sprinter, Naseem Hameed.
Do you think the criticism is valid? Let us know in the comments.