A reference against CJP Saqib Nisar was filed last week by Women's Action Forum (WAF), bringing into question his "remarks and actions."
Read: JPP's No Time To Sleep – Sarfraz Ahmed – #MeToo Movement – Meet The Top Newsmakers Of The Week
According to the press release issued by the Women's Action Forum, CJP Saqib Nisar has been accused of politicizing judiciary and failing to commit to the principle of separation of powers following which the prestigious office has found itself surrounded with controversies.
Here are the details of the reference.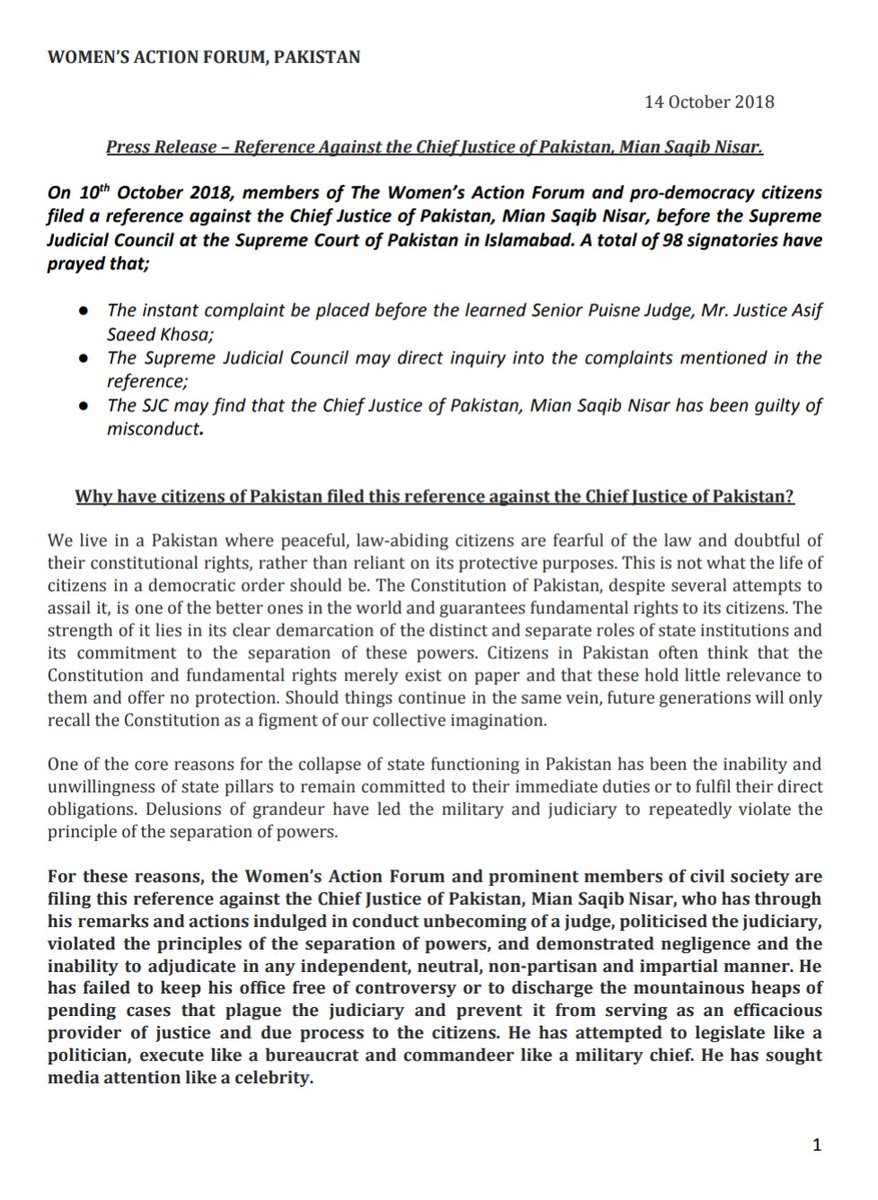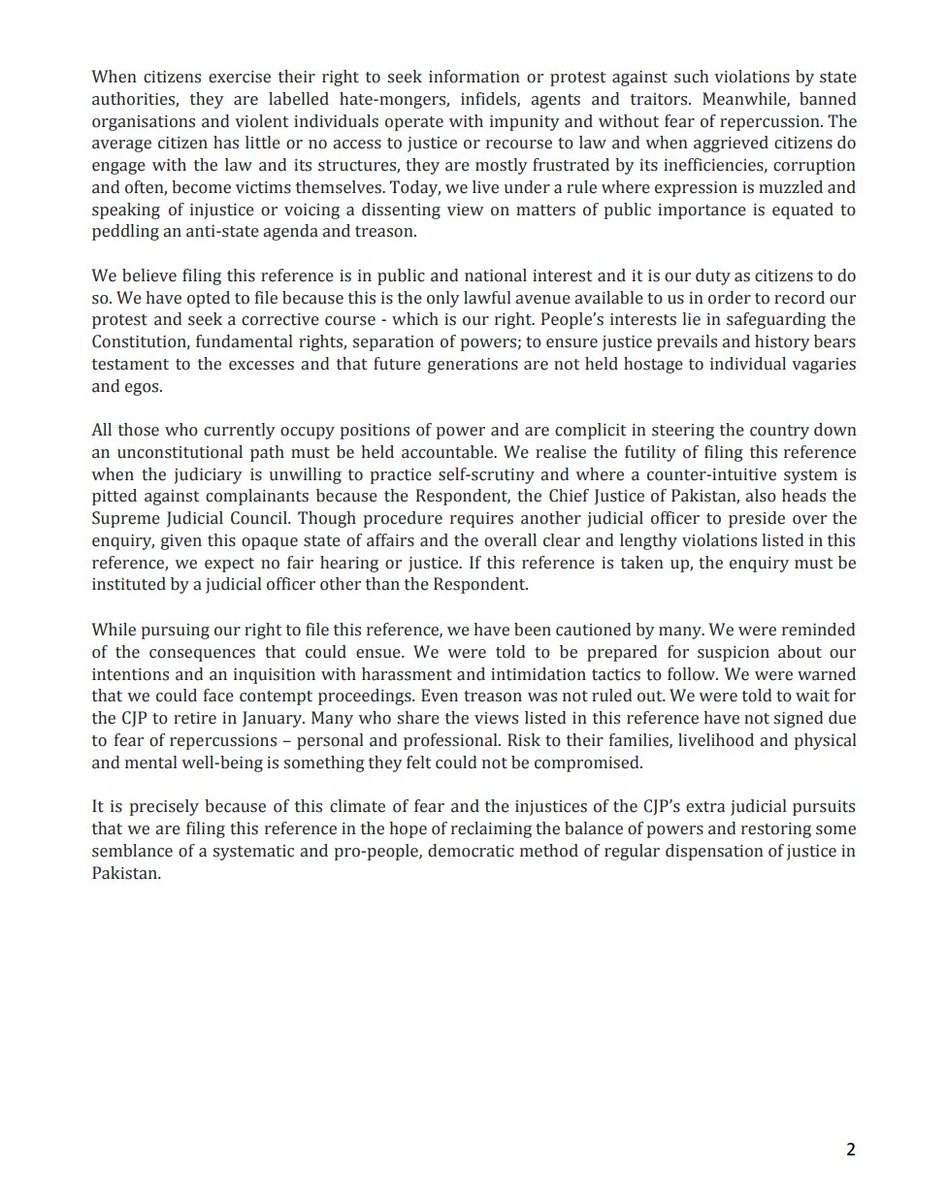 In this two-page document, Women's Action Forum highlights Justice Nisar's extra-judicial pursuits and his "…inability to adjudicate in any independent, neutral, non-partisan and impartial manner."
Read: Update On The Asad Kharal Assault Case
The organization that has brought the issue to light – Women's Action Forum – has been around for more than 35 years and works for women rights and related concerns in Pakistan.
From peaceful protests, public awareness campaigns to legal actions such as these, the forum believes in addressing threats (both explicit and implicit) to any of the aspects of women rights in the country through a diverse range of avenues.
The reference is a result of a string of events that WAF believes has affirmed CJP's overarching influence which, if left existential, might contribute to the power struggle between different state institutions in the long run.
Read: Aamir Liaquat – Helicopters – Load Wedding – Sharjeel Memon – Meet The Top Newsmakers Of The Week
At the time of the filing of this report, neither a WAF spokesperson nor an official from CJP's office was available for comment.
This is a developing story and will be updated as more information is received.