Just before the first Test against England, there was a lot of talk in the Pakistani camp about Mohd. Amir. His fitness was a major source of concern however, he came out just fine to represent the country at Lord's. So, following the brilliant performance of the Pakistani pacers who were able to dismiss the English batting line yesterday for only 184 runs, here is a look at 3 questions about Mohd. Amir that we are all wondering right now!
Read: 4 Common Things That English And Pakistani Cricket Teams Share!
1. Can Cook Be Considered as Amir's Bunny?
Amir has dismissed the former English captain, Alastair Cook on a number of occasions and therefore, when the Pakistani pacer once again got the better of the English opener, fans and commentators began wondering if it was a bunny alert of sorts.
Well, maybe to clearly know who holds the upper hand we should wait a little and announce a final verdict only once the series is over as hopefully, by then both stars would have played against each other just enough for us to reach a better conclusion.
Read: 3 Questions Pakistan Must Answer Before They Face England In Tests!
2. Still, Is He Really the Leader of the Pack?
Eventually, Cook's was the only wicket Amir was able to claim. On the other hand Hasan Ali and Mohd. Abbas claimed 4 wickets each. Even though quite a few catches have gone down of his bowling during the last couple of years and despite the support staff telling everyone that he leads the pack in Yasir's absence; Amir we all know has struggled for regular breakthroughs particularly, in the longest version of the game.
His junior team mate Hasan Ali on the other hand has been taking wickets regularly in both One Day Internationals (ODIs) and T20s arguably, better than anyone else in the dressing room and if he can keep taking wickets in Tests too the same way he did yesterday then perhaps, Hasan and not Amir would deserve to be considered as the leader of the bowling unit.
Read: 4 Pakistani Cricketers Who Need To Perform In England To Keep Their Place
As for now though frankly, there is no clear leader as everybody in the bowling line seem to be settling down.
3. Can the Men in Green Manage Without Him in Tests?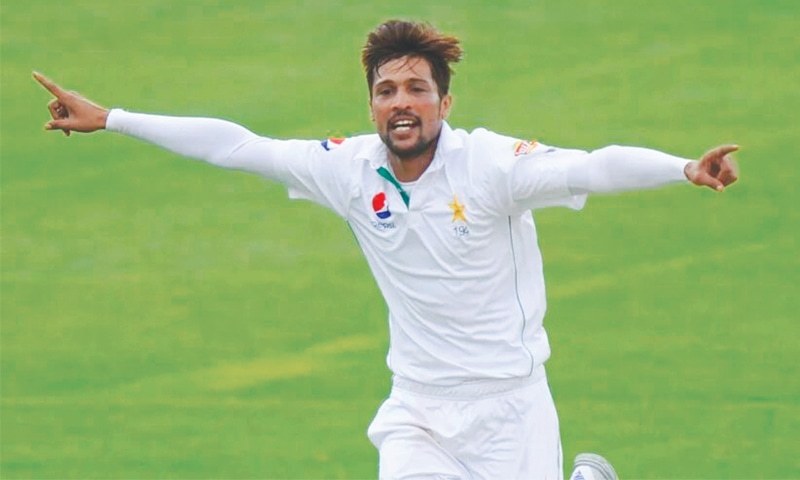 So, the question is if Amir does decide to retire from Tests will Pakistan be able to manage without him? Well! if Mohd. Abbas and Hasan Ali can keep taking wickets and if Yasir Shah after his injury is able to make a successful comeback then there is no doubt that Pakistan should have enough wicket takers to rely on and hence, the men in green might actually manage without him pretty easily.
Read: 5 Things We Have Learnt From Pakistan's Warm Up Games In England!