I am pretty confident when Marvel Comics had introduced the fictional character, "The Incredible Hulk" way back in 1960s they would have had no idea that one day a Pakistani cricketer named Inzamam-ul-Haq would pretty much shock the entire world by presenting anger management issues that were similar to the American super hero.
Inzamam or Inzi for most part of his career was known to be an easy going gentle giant. However, the former Pakistan captain and the present Chief Selector made headlines quite a few times during his illustrious career when he got angry…very angry!
Here is a look at three occasions when Inzi proved himself to be the "Pakistani Hulk".
3. When Inzi Scared the Life Out of Sreesanth
Pakistan and India games always make room for some very interesting stories. One such story originated when during a game between the two sides, S. Sreesanth of India said something nasty to the prolific Pakistani batsman.
Also Read: Twitter Seems Lit After Imam-ul-Haq Hit A Ton On His ODI Debut
Inzi had been batting with a lot of composure and seemed extremely calm in the middle until Sreesanth flared him up. Having lost his cool Inzi walked down the pitch, followed the Indian pacer and abused him for as long as he possibly could during an international game.
Knowing that Inzi was twice as healthy as Sreesanth, the Indian spearhead neither looked back at him nor did he dare to reply back. Here is a look at what happened.
2. Inzi vs Hair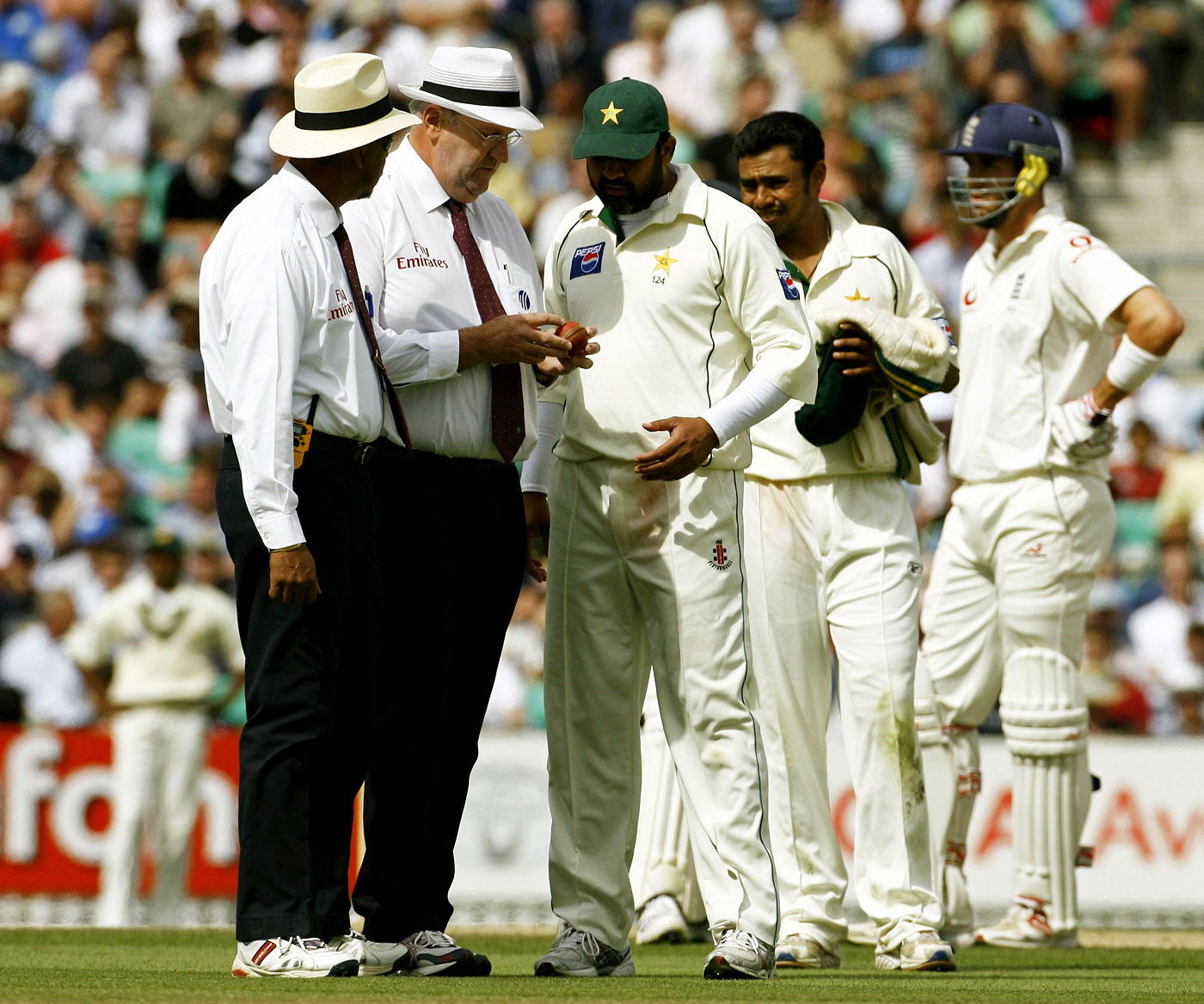 No stranger to controversy Darrell Hair, the Australian umpire penalized Pakistan for ball tampering in Oval, England during a Test match in 2006. Initially, Inzamam reacted little to the decision however, frustration grew with every minute and following the tea break a visibly angry Inzamam ordered his team not to take field. This was his way of registering a protest against a cheating allegation.
Hair, eventually awarded the game to England but had to pay dearly. International Cricket Council (ICC) intervened and following an inquiry concluded that the ball was not tampered with and hence, the ugly allegation and the umpiring decision that followed were uncalled for.
Inzamam was still found guilty of bringing the game into dispute and banned for a few matches however, Hair ran into trouble with ICC and his career never really took off following the Oval Test.
1. The Day Inzi Actually Displayed a Hulk Like Transformation
During this India Pakistan game in Toronto, an Indian fan with a microphone in hand ended up offending cricketers from both sides. Most cricketers ignored the person following a stare or two. However, the fan made the biggest mistake of his life when he provoked Inzamam.
Also Read: PCB's Selection Policy Makes Little Sense. Here's Why!
Inzi gave the spectator a lesson that he will remember for the rest of his life. Other people in the stands tried calming things down. However, a very angry Inzi with a bat in hand rushed for a second time towards the trouble maker. Luckily, the authorities present on the ground were able to stop him just in time.
Eventually, both parties were taken into police custody and megaphones were banned in the spectator stands.