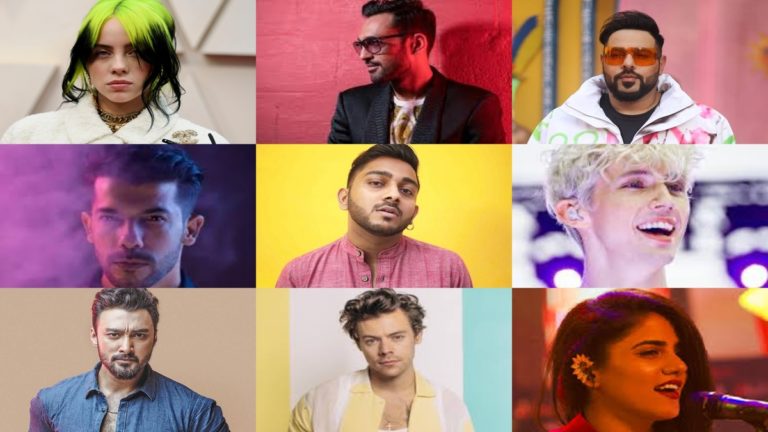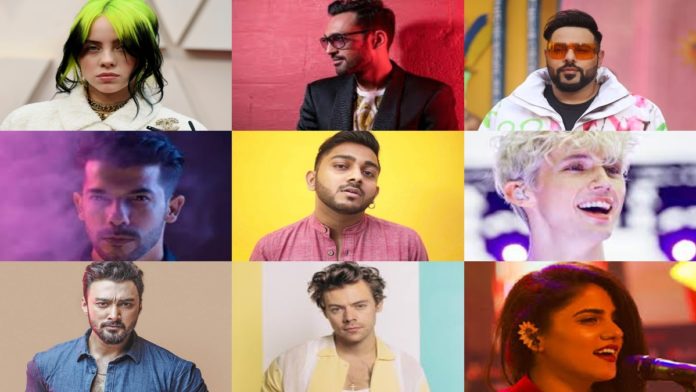 At Bolo Jawan, we've compiled a list of Songs for your December Playlist. Enjoy the time left in 2020 with these songs.
They are in no particular order, genre or year. Mostly upbeat songs since it's the wedding season; and oh well, shaking a leg or two didn't hurt nobody!
Yes we all know this year hasn't been the best of years and has been mostly full of lows, but we can always end it on a high note, right? We absolutely love these songs, and they are bound to make you happy.
1. Marijuana by Shamoon Ismail
This song was released for an album Cookie in 2018. Not a fast track but there's something about Shamoon Ismail's tracks that make you play them on repeat.
2.Watermelon Sugar by Harry Styles
Released earlier this year, this number is so fun. the video is fresh and has all these beachy vibes to it. You don't wanna miss out on the video. Topping the charts for quite sometime, Watermelon Sugar has garnered over 150 million views, and we can totally tell why.
3. Gagar by Umair Jaswal
Gagar is a remake of Alamgir's classic song Maine Tumhari Gagar Se. Umair Jaswal's rendition for Velo tug at our heartstrings, and it's been on loop since then.
4.Therefore I Am by Billie Eilish
The 18 year old has become everyone's favorite in a short span of four years. Producing dark electropop songs, sporting these neon colored hair, Billie Eilish is our favorite already.
5. ILY by Surf Mesa
We bet you must have heard this song in one of Instagram influencers' transformation videos, if not you have to!
6. Filhaal by Towers
This song is so refreshing we can't even… A fairly new track by a budding band Towers is your fix for all the blues you're facing right now.
7. Easy by Troye Sivan
Just the right pop of music you need in your life right now. This is such an easy (pun intended) song to listen to. We're grooving, are you?
Also Read: Ali Tareen Thinks Aseefa Bhutto Is 'Pretty Cool' But The Internet Is Divided
8. Haaye Oye by Qaran
Can we just say Haaye Oye what a song! Perfect dance number for the December weddings.
9. Deewani Mastani- Tesher Remix
Wasn't really a fan of the original track, but this one is mast! This song should definitely be in your December playlist.
10. Biba by Marshmello
Remember listening to this track at every traffic signal, and street corners and where not. Got popular in no time. The video is a rather fun watch. Marshmello's antics will keep you entertained.
Also Read: Is Your Brain Huge Enough To Get 7/10 On This Random Knowledge Quiz
11. Mood by 24kGoldn
This song is a whole mood. Released three months, it is still topping the billboard charts.
12. Saawan Mein Lag Gayi Aag by Baadshah
A song by Baadshah is bound to be a complete entertainer, this is like a no-brainer.
13. California Dreaming by Arman Cekin
Confused what to do with your time in Quarantine? Listen to this, yes! That whistle part though, can whistle along all day!
14. Liggi by RITVIZ
Ritviz's songs make no sense but they're still so addictive, why!? Hear it yourself to figure that out. Do let us know in the comments below if this is one of the songs to be on your December Playlist?
15. Dil Karda Ay by Ali Sethi & QB
Dil Karda Ay to keep listening to this to all day everyday. Ah, such a powerful duo these two. We love!
Do you also love our songs for December playlist as much as we do? Please write down in the comments below.