August is all about Independence day celebrations and Azadi sales are the added bonus!
This year spruce up your Azadi festivities with these 15 sales even if you're on a budget!
1. GulAhmed
GulAhmed is celebrating the idea of independence at upto 50% off!
2. Khas
Bag your favourites from Khaas at upto 70% off!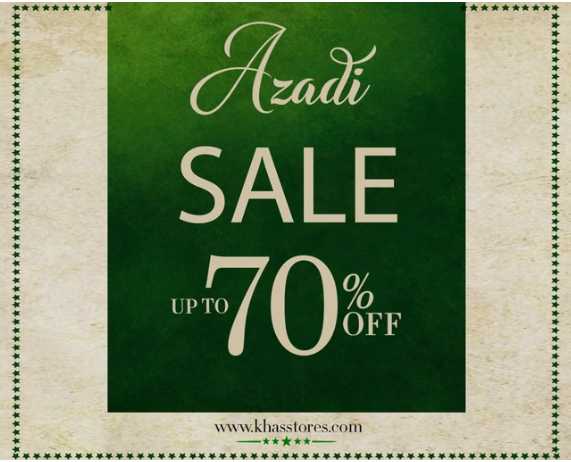 3. Alkaram Studio
Get up to 50% off on your favourite Alkaram Studio looks starting today, till stock lasts!
4. Kayseria
Kayseria's flat 15%off sale is starting from the 10th to 14th August!
5. Bonanza Satrangi
Time to rejoice the independence with Bonanza Satrangi Azaadi Sale at up to 50% OFF!
6. Limelight
Limelight offers flat 10%, 15%, 20% and upto 40% off on entire stock!
7. Dhanak
Dhanak has a flat 20,30,50% off to get you all green!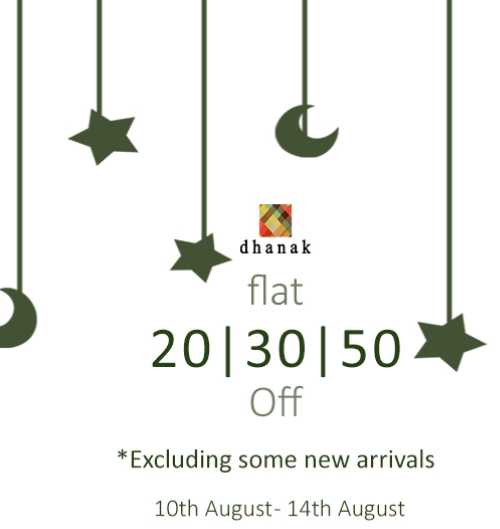 8. Amir Adnan
Enjoy grand Independence discounts of 60-87% off with Amir Adnan.
9. Nishat Linen
Avail up to 60% off in-stores & online at Nishat Linen.
10. J.
Enjoy the J. Independence Day Sale with up to 50% OFF on all items!
Also Read: Top 5 Grocery Delivery Services That You Should Avail Instead Of Going Out & Risking Lives Amid COVID19
11. Cross Stitch
As Cross Stitch says: Sale-e-brate this #IndependenceDay with upto 50% off!
12. Almirah
Enjoy the spirit of freedom with Almirah by availing Flat 25% and Flat 50% off.
13. By The Way (BTW)
14. Warda
Warda offers upto 40% OFF to get you all fancy!
15. Kross Kulture
With KrossKulture you get to enjoy flat 40% off on pret and unstitched collection.