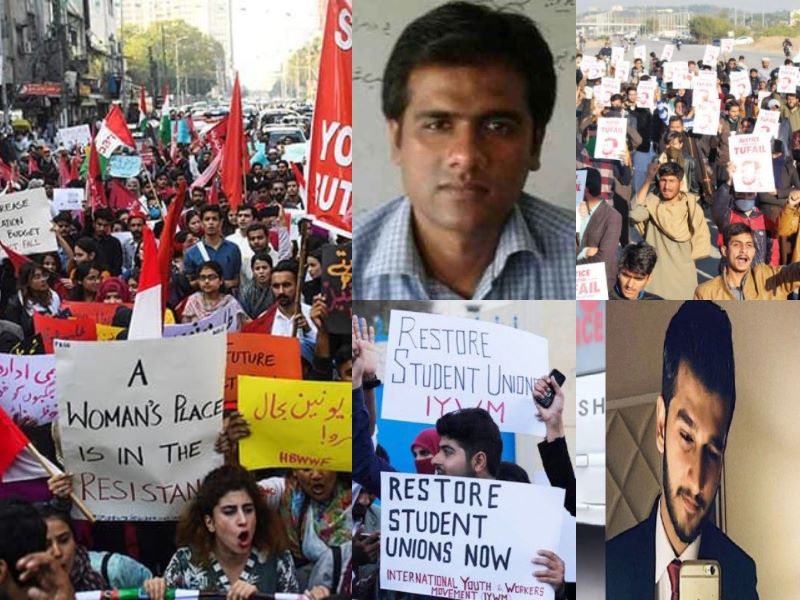 In 2019, Pakistan witnessed several events that at times left students vulnerable and in search of justice and on other occasions subject to being controversial themselves. Thus, here is a look at 11 such controversies.
11 Controversies Involving Pakistani Students During The Year 2019!
1. Student Unions Sindh
Sindh Assembly adopted a resolution to lift the ban on student unions after Nida Khuhro, Pakistan Peoples Party (PPP)'s MPA, introduced a bill in the assembly.
Student Solidarity March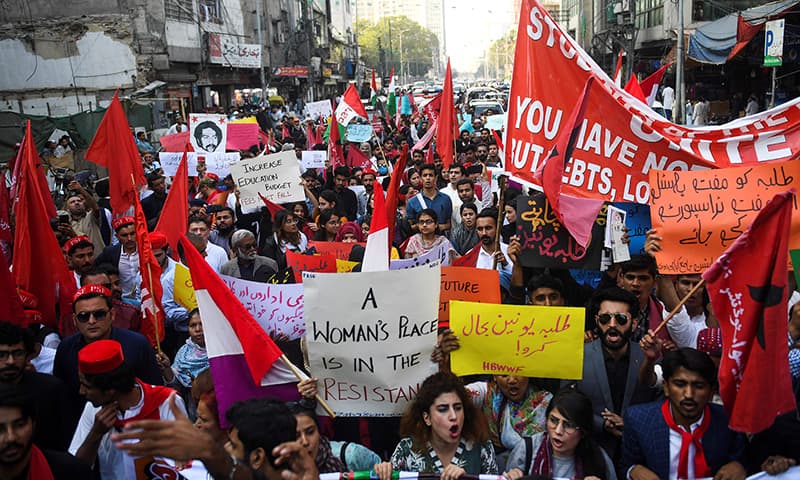 The move allowed students from other parts of the country to demand for the same rights. So, students from different regions of the country recorded their protect on streets and the movement then was termed as the "Student Solidarity March". The actual demand during the movement was to restore student unions that had been banned in 1984. In response, Lahore police registered a criminal case against more than 300 young people who attended the Students Solidarity March including Mashal Khan's father.
2. Nimrita Kumari Murder Case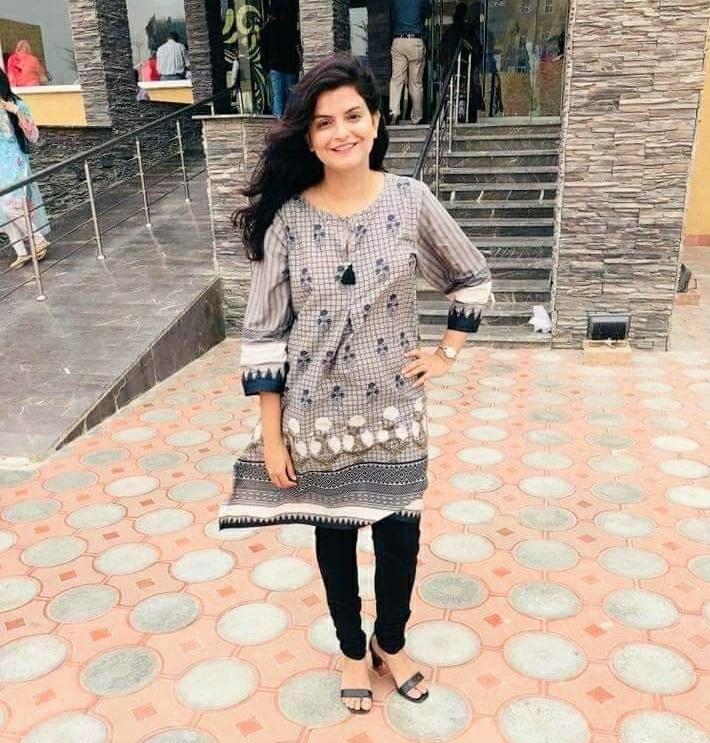 Nimrita Kumari, student of Shaheed Mohtarma Benazir Bhutto Medical University's Bibi Aseefa Dental College, was found dead in her hostel room, and the university administration was quick to rule it as suicide.
The final postmortem report confirmed that she had been subjected to rape before being murdered.
3. Lecturer Afzal Mehmood's Suicide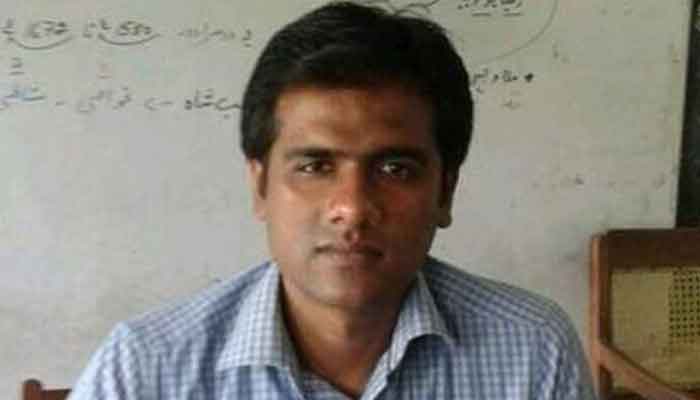 MAO College's lecturer, Afzal Mehmood committed suicide after being falsely accused of harassment by a female student. The harassment committee of the college probed the matter and cleared him of all the charges verbally. But he insisted on getting an exoneration letter as he had "absolutely nothing to show for his innocence."
Nevertheless, apparently the management remained far too busy to address Afzal's concerns that resulted in him committing suicide.
4. Hafiz Hunain Bilal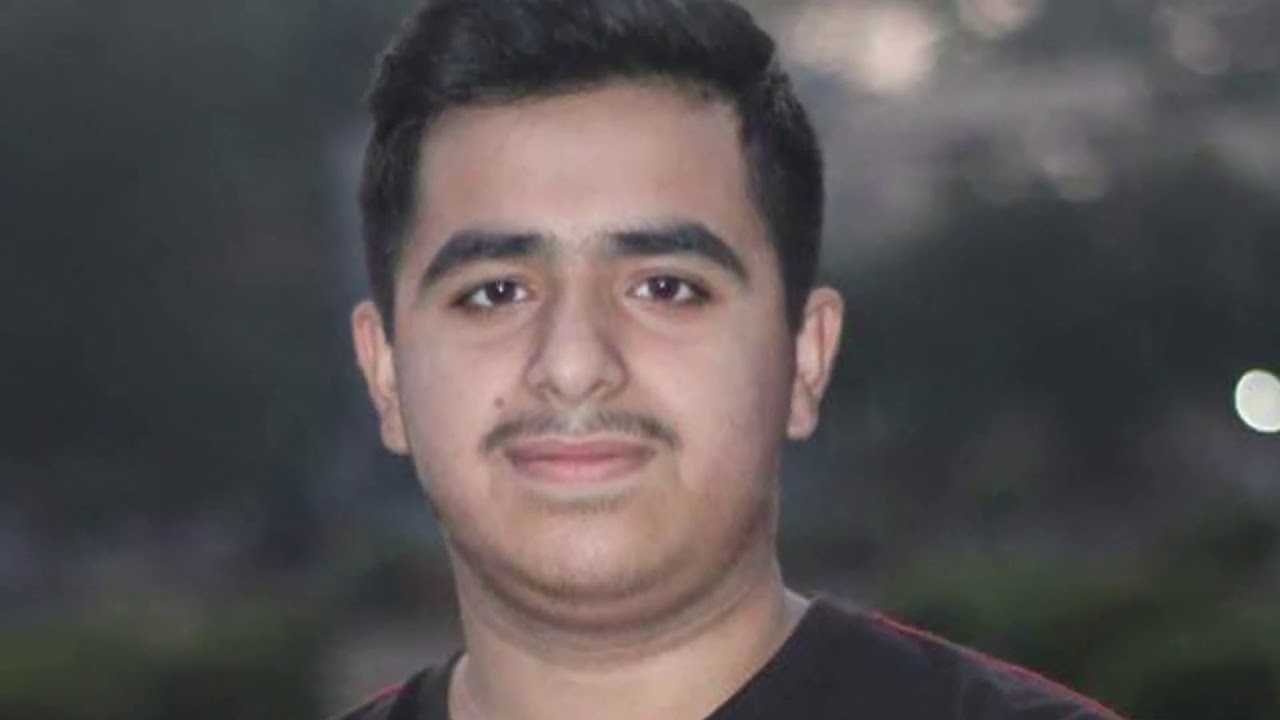 Hafiz Hunain Bilal was beaten to death by a teacher for not "memorizing his lesson." Eyewitnesses shared with the police that the child was punched and his head was banged against the wall by the violent teacher.
5. Child In Hungu Allegedly Died Because Of Corporal Punishment
A 12 year old child died, after he was allegedly tortured by his madrassah teacher in Tora Warai area of tehsil Thall in district Hangu. As reported by Tribal News Network (TNN), Qari Inam Paracha resorted to violence against the child when the latter was unable to memorize his lesson.
6. Karachi University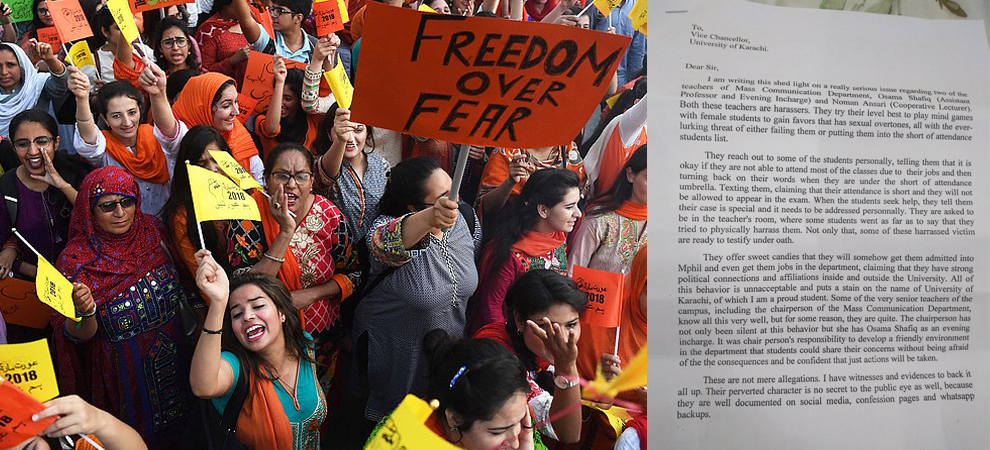 6 students of the University of Karachi filed a complaint against two faculty members for blackmailing the students in order to receive sexual favors and threatening to fail them in case of non-compliance.
7. Balochistan University Scandal

Various student organizations of Balochistan University staged demonstrations to protest against the sexual harassment of students by the staff. After weeks of investigation FIA discovered that at least six cameras were secretly installed in the university's Quetta campus and the video clips from there were then used to sexually harass and blackmail students.
Read: Balochistan University Scandal: 6 Secret Cameras, 100s Of Blackmailed Students, 1 Contentious Vice Chancellor
8. Peshawar University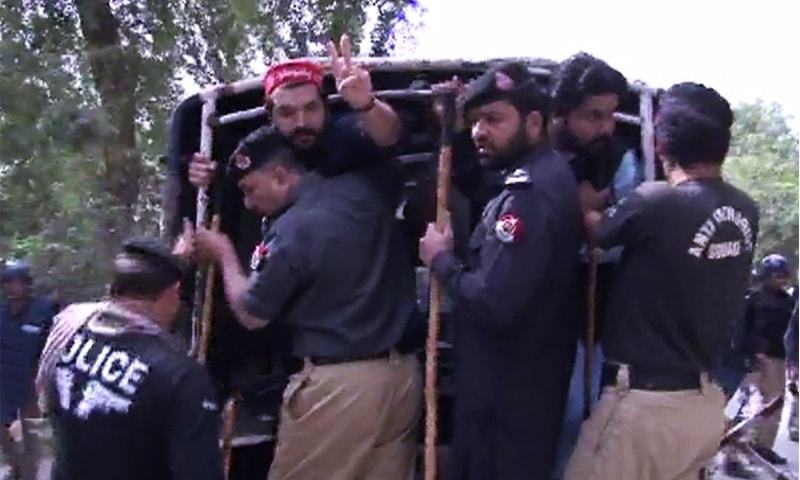 Police unleashed violence on a group of students in Peshawar University who had been protesting on the campus against a hike in the semester fee. Police brutality resulted in serious injuries to at least 6 students while at least 28 other students were arrested in violation of Section 44 of the Criminal Procedures Code.
9. Bahria University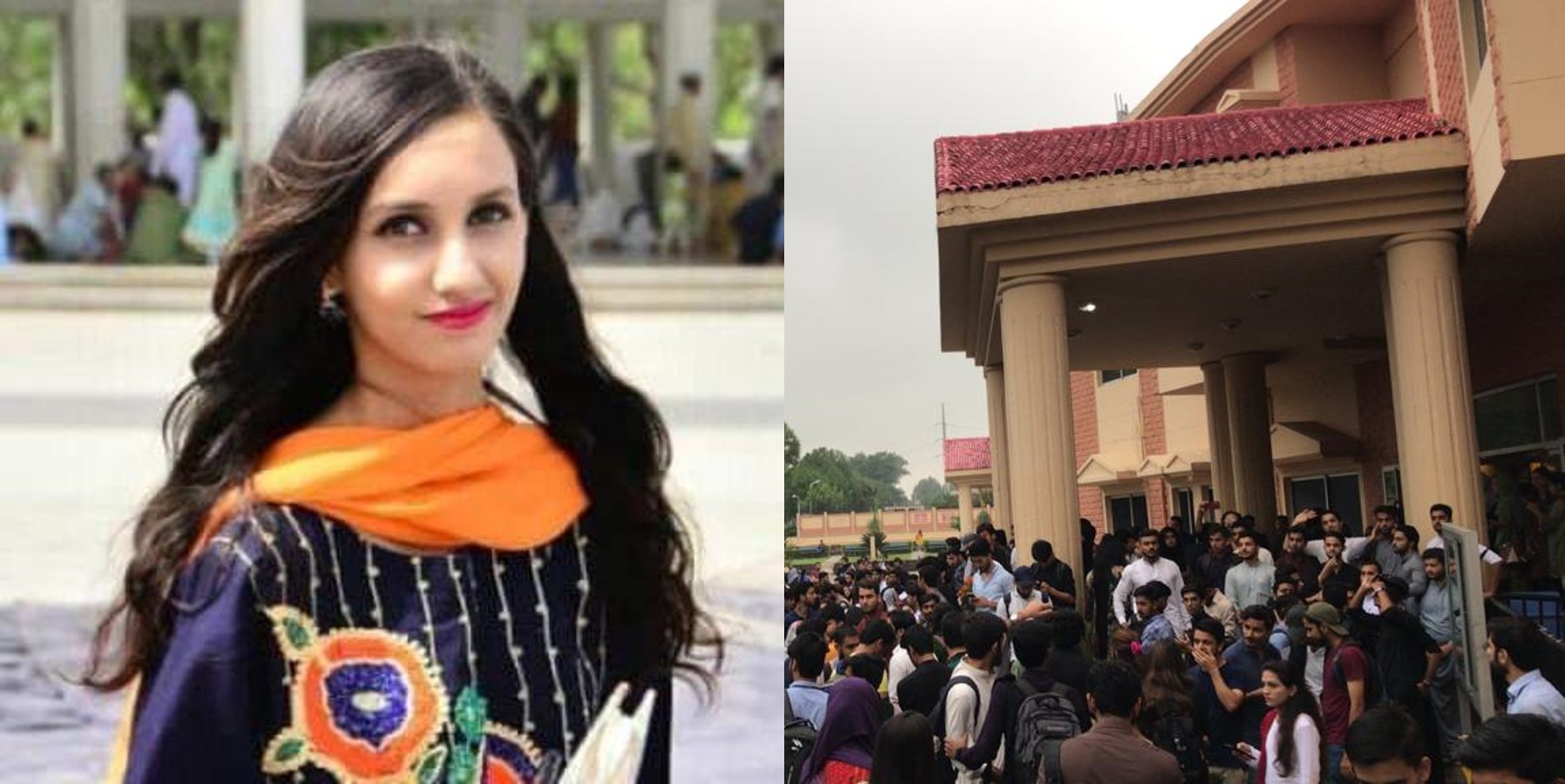 A female student Haleema Amin died after falling from the fourth floor of an under construction building that was not fit to be used for classes at Bahria University.
10. Comsats University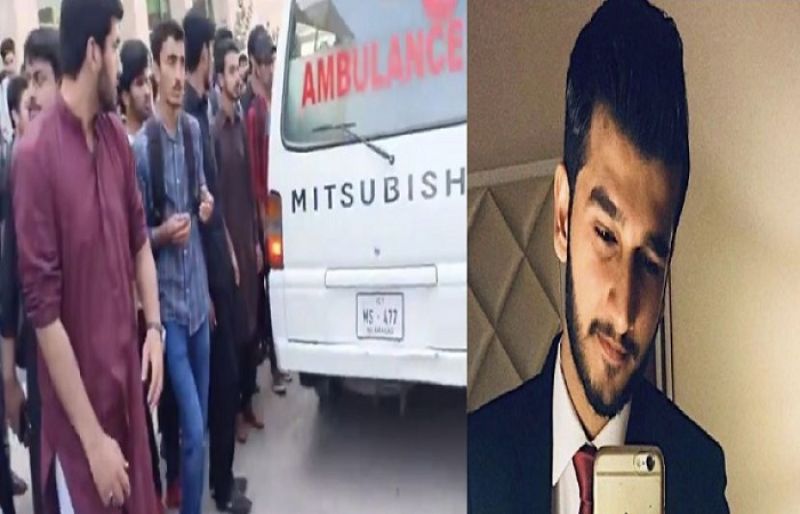 A student at Comsats University died due to cardiac arrest that prompted protests by students who held the university administration responsible due to unavailability of an ambulance. Moreover, the administration didn't allow students to bring private car to move the student to a nearby hospital.
11. IIUI clash between students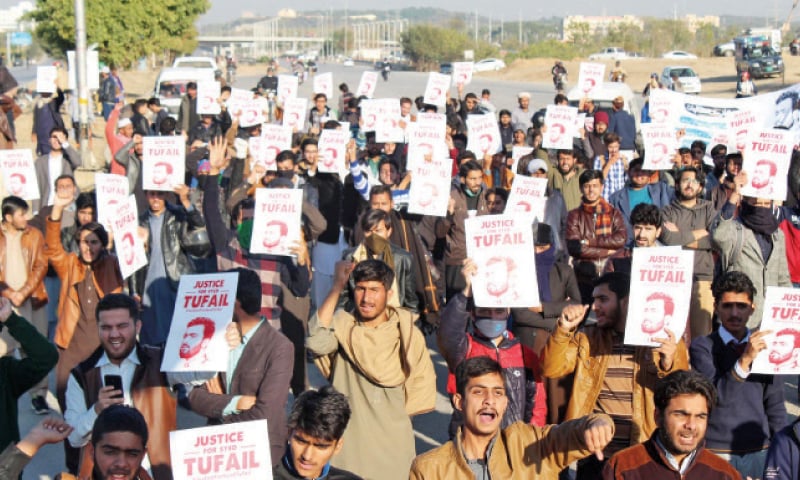 Clashes between two groups at Islamic International University, Islamabad (IIUI) left a student dead and several injured. Students of IIUI blocked Kashmir Highway to protest against the campus violence.
Did we miss any controversies involving Pakistani students? Share them in the comments below!