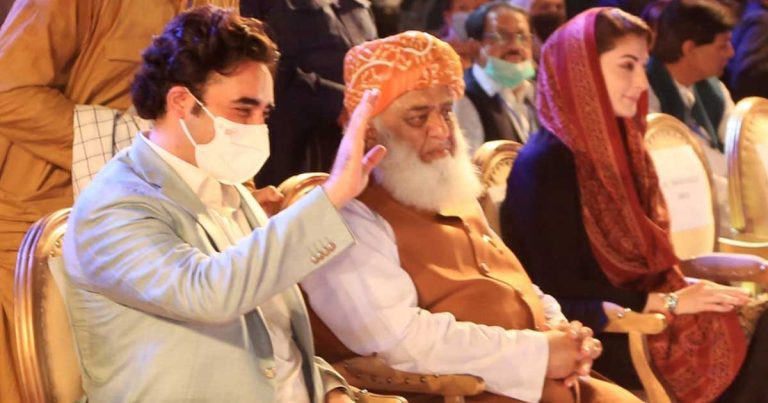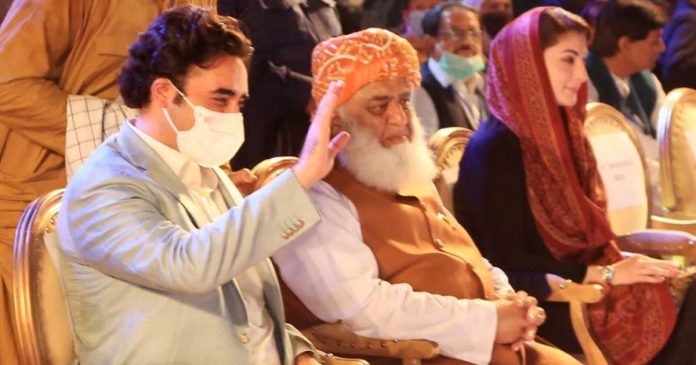 Not very oddly for the academic mind, the combined opposition toppling the government in Pakistan might actually strengthen the Federation in more ways than one. From the top of my head – and under immense pressure to deliver my thoughts to you before they become stale – here are at least ten key benefits which have already been achieved.
1. The civil bureaucracy will finally be on its toes again
Shahbaz Sharif is probably the best politician in Pakistan who trained himself in delivering policy and is untiring. His quality of meetings and his decision-making is lighting fast and he remembers the government's procurement rules by heart. He is bringing Dr. Tauqeer Shah as his principal Secretary who is an ultimate fixer. I tell you federal secretaries from tomorrow will be on their toes.
2. The periphery has found a voice
When Akhtar Mengal and Mohsin Dawar are at the forefront of successfully toppling the government, Pakistan is suddenly strengthened in places like Khuzdar and Waziristan.
3. Greater influence on the Taliban
With JUI in the fold, the Pakistani foreign office will have a better way of influencing the Taliban who recently only had a token entry at the OIC. Fazal ur Rehman has access to the closest of the Taliban circles.
Plus, contrary to keeping appearances, liberals in Pakistan love Fazal Rehman and you will see Friday Times will be much less critical of Pakistan's Kabul policy.
4. The tug-of-war might finally see a thaw
Nawaz has been the establishment's favorite since 1982. His and the establishment's feuds are like feuds among brothers and can go bitter very quickly. He has been very reactionary and could have further increased his pressure which no one could have afforded in Pindi.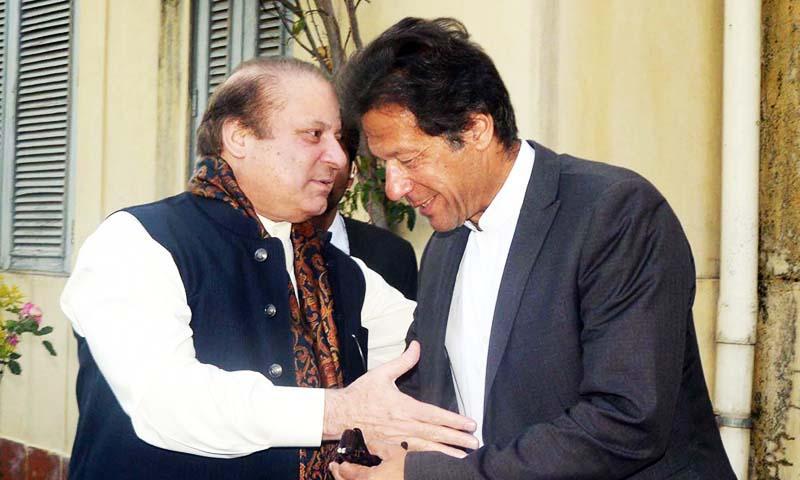 5. The foreign office will have allies from the inside again
Lahore's liberals (Najam and Jugnu), LLF crowd, Ahmed Rasheed sb, Hina Jillani, Imtiaz Alam, and the rest should better be on the Government's side otherwise they are a little army single-handedly influencing EU, US, and the UK ambassadors to shape their position on Pakistan's state of democracy, human rights, GSP plus, etc. Pakistan cannot keep the west happy without keeping this tribe happy. The foreign office will be less lonely from now onward.
6. PPP & MQM's local government accord
PPP and MQM's mature political accord on local government is the best outcome. PPP is less insecure now in Karachi because MQM is demilitarized and after ruling Sindh, for 15 straight years, PPP is willing to make a match with MQM on empowered local government in Karachi. It's a big win for Pakistan.
7. Khan will be a formidable opposition leader
Strangely Imran is much more effective as an opposition leader than as PM and his pressure will get things done more than what he ever could have achieved as PM.
Read: DG ISPR Offers To Serve Chai-Pani To PDM Marchers, But Fazl-ur- Rehman Wants Papa Johns' Pizza
8. Breathing space for the civil society
With Bajwa sb taking a u-turn on everything, pressures on NGOs, human rights, and media will be reduced considerably. Civil society has remained weak since Nisar took over as the interior minister in 2013 while the current government's disdain for NGOs is no secret. This uncalled for antagonism has probably cost Pakistan almost four lakh jobs and it's about time some healing takes place.
9. This is the coming-of-age moment for Khan as a politician
Everyone wanted a widely owned appointment in October and no one wanted the Pakistan Army to be seen as partisan. That bit probably played a decisive role in deciding the fate of this Government.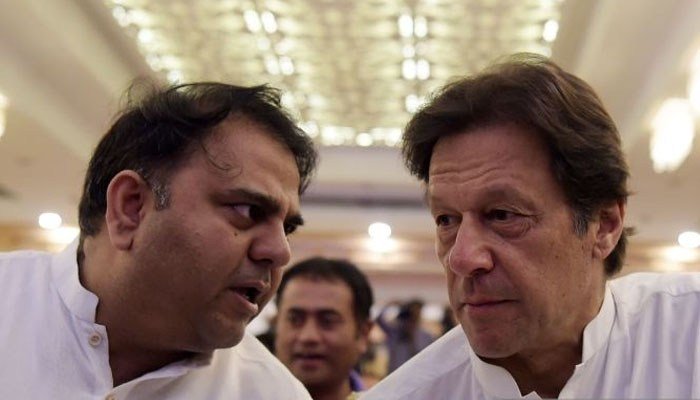 I do not believe in full-blown conspiracies but something certainly served to enable the sudden defection of 20 MNAs. Of course, the timing of Donald Lu's statements being so incredibly close to these movements was quite telling as well.
In all likability then, Biden will call the new PM, and IMF will release the tranche. FATF grey zone will be lifted and GSP Plus status will continue. So Imran is not totally unjustified crying foul but then this will make him wiser.
10. A little heartbreak goes a long way
And for all these gains, if young insaafians find their hearts broken, it can't be seen of much consequence. They should grow up. It's realpolitik not loving and leaving Parveen who probably married before you passed your B.A.