These OG, classic Pakistani sitcoms were so good that you actually miss watching them, seeing the declining quality of the newly produced comedy shows. The entertainment that they provided you with makes you want to re-watch them, and for that matter only, we have some recommendations for you.
Also Read: An Indian Woman, Harjas Sethi's Rant About Returning To The Office For Work Hits Home
1. Ainak Wala Jin
This was a series produced for children in 1993, but it was certainly enjoyed by people of different ages. The drama had some characters Hamoon Jadugar, Zakoota Jin, Bill Batori and more.
"Mujhe kaam batao, mai kia karoon, mai kisko khaoun?" is one of the most iconic dialogues from the drama that I'm sure most of the most millennials can remember.
2. Aangan Terha
This satirical drama starred Salim Nasir, Shakeel, Arshad Mehmood, Durdana Butt and Bushra Ansari in lead roles. Written by Anwar Maqsood and directed by Qaisar Farooq, Aangan Terha aired in 1984. The drama used humor to highlight many issues of the society.
Aangan Terha was also remade into a theater show that also garnered much praise from the audiences. Remembering Salim Nasir's character "Akbar" instantly puts a smile to one's face, and it is definitely worth a re-watch.
3. Alif Noon
Ah, the ever-popular duo of Alif Noon known as Allan and Nanha in the drama that aired in 1965. Yes, the 60s feel like eons ago, but let me tell you this, this drama's timeless jokes will not make you feel like you're watching something that old.
4. Family Front
"Mai Bobby tau nahi hoon." Watch this drama for its epic one liners that this crazy yet hilarious family blurted out ever so innocently. It starred popular actors Saba Hameed, Samina Ahmad, Waseem Abbas and Anjum Shahzad and more.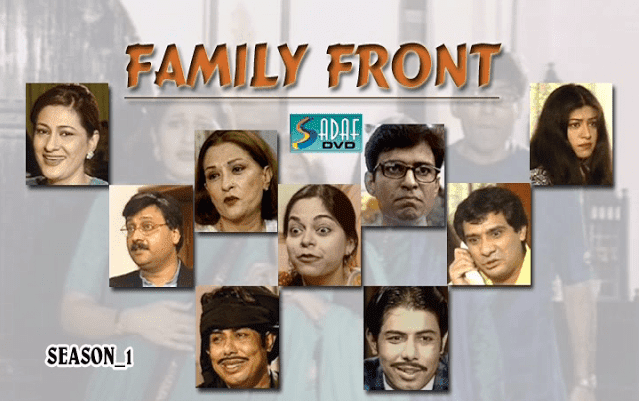 5. Kollege Jeans
Shot at the National College of Arts (NCA), Kollege Jeans showed students life on campus. From ragging to relationships and rivalries, it touched upon many elements of college life.
6. Shashlik
This drama was about Cheeku's (Sarmad Khoosat) love-hate relationship with his friends. What's interesting about this drama was how daily life situations were turned into songs. This sitcom starred Sarmad Sultan Khoosat, Nadia Afghan, Fatima Khan and others.
7. Jutt and Bond
Watch it to see how much Fawad Khan and Ahmed Ali Butt have transformed in all these years. Well re-watch it for its pure entertainment, too, obviously!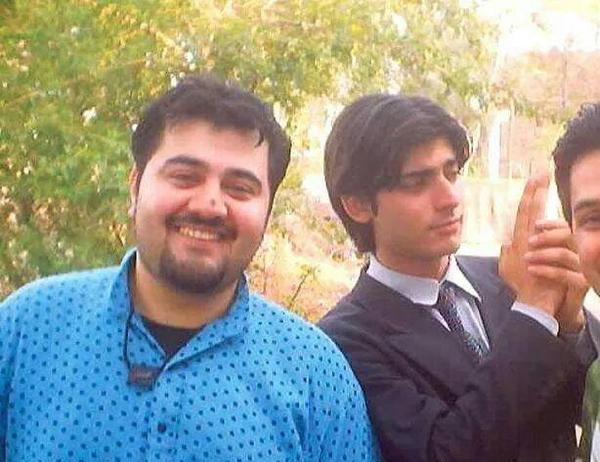 8. Teen Batta Teen
This one had a trio of roommates — played by Faisal Qureshi as Shaffu, Adeel Hashmi as Lucy and Ali Tahir as Johnny. These three certainly got many of us Rofl-ing real hard.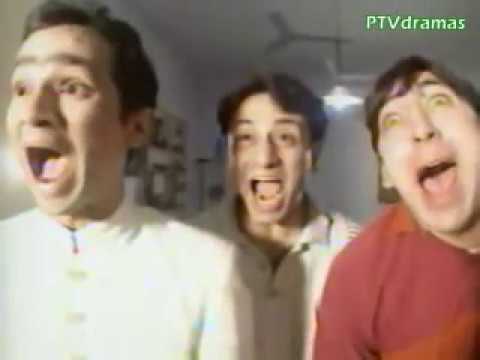 9. Andhera Ujala
It was a crime investigation television series written by Younis Javed and directed by Rashid Dar. The drama had some occasional comic moments in it. Jamil Fakhri, Qavi Khan and Rahat Kazmi played lead roles in it.
10. 50 50
50 50 was a Pakistani comedy TV series that aired on PTV from 1974 to 1984. The show regularly featured TV actors Ismail Tara, Zeba Shehnaz and Majid Jehangir.
Have more OG Pakistani sitcoms to add to the list? Share in the comments.