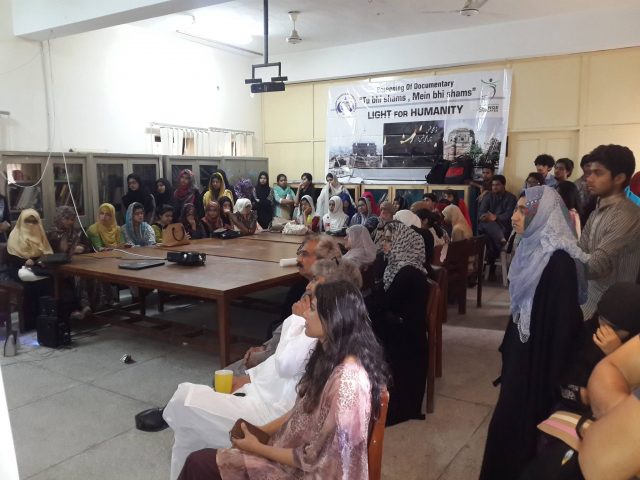 Multan has had the privilege of hosting a number of Sufi mystics. The mystics therefore, have played a significant role in the social development of Multan and the region around it. Without a shadow of doubt, it was to their mentoring that allowed Hindus and the Muslims to co-exist peacefully for a substantial period of time. However, during the past few decades the people seem to have forgotten the true essence of what was taught to their ancestors and the region once again from sectarian conflicts.
In a bid to stem the tide students from Bahauddin Zakariya University (BZU), Multan produced a unique documentary titled "TuBhi Shams, Main Bhi Shams".The video highlighted the role of Sufi mystics in promotion of peace and tolerance in the region and featured both Shia and Sunni scholars.It was
screened in three different locations and response of the audience showed visible change in attitudes and behaviors.
The BZU students are of the opinion that now that they have experience they will no longer require support from PYCA and are in a position where they can deliver such initiatives on their own.