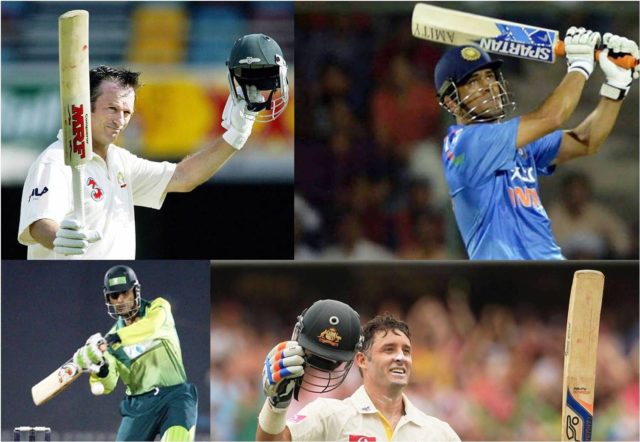 Limited overs cricket following its introduction made way for batsmen who had the ability in them to take their team home particularly, while chasing down decent totals. Here is a look at top 7 best finishers ever to have walked down a cricket field.
Pakistanis who Would Have Excelled in the T20 Format
7. Abdul Razzaq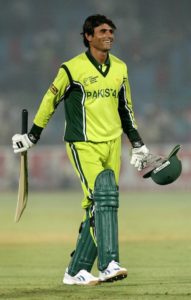 Pakistan's most "complete" all-rounder after Imran Khan, Abdul Razzaq was just brilliant at hitting the ball big owing to which he managed to earn his country a number of memorable victories. His 109 of 72 balls against South Africa in 2010 is among his most remembered innings where he snatched victory from the jaws of defeat for Pakistan.
6. Lance Klusener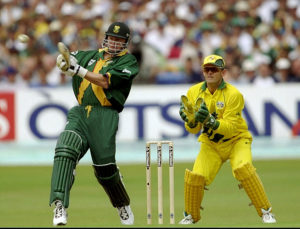 Nick named "ZULU", Lance Klusener is among the best all-rounders that South Africa has ever produced. While batting down the order, his ability to manufacture a match winning cameo every now and then became a source of anxiety for oppositions during the late 1990's and early 2000's.
Some of his most memorable performances came during the 1999 Cricket World Cup in England.
3 Pakistani Sportswomen Who Deserve Our Attention
5. Javed Miandad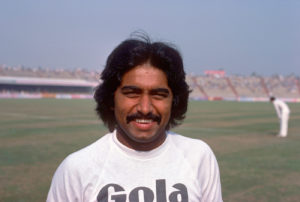 Pakistan's most prolific batsman throughout the 1980's and early 1990's, Javed Miandad while batting at number 4 not only chased totals down but also ensured that an extremely weak batting line-up was able to bat around him and complete the allotted quota of 50 overs.
His last ball six against India in 1986 is among the most remembered fairy tale ends the game of cricket has ever had.
4. Steve Waugh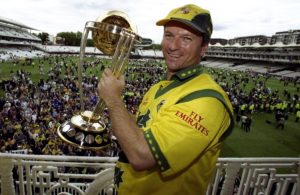 Solid in defense, good at rotating the strike and brilliant at using the long handle, the former Australian captain, Steve Waugh was blessed with this unique ability of switching gears as per the team's requirement.
He produced multiple innings that allowed his team miraculous victories. Perhaps the best of his shows came in 1999 where his consistency was a major factor behind Australia's successful World Cup winning campaign.
3. Michael Hussey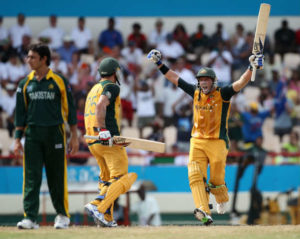 Michael Hussey was popular among his team mates for conjuring an extraordinary innings out of no where. Despite not being as consistent as his predecessor (Michael Bevan) Hussey remains one of the best finishers that the game has ever witnessed.
His performance against Pakistan during the ICC World T20 semi-final in 2010, where he scored 60 of 24 balls is perhaps the most unbelievable victory that he led his team to.
Three ODI Careers that End with Pakistan's Victory in the ICC Champions Trophy
2. MS Dhoni
The best captain India has ever had without a shadow of doubt, M.S Dhoni also has the distinction of being a brilliant finisher who has in him the unique ability to remain  calm and yet score quickly while encountering pressure situations.
His best innings came during the 2011 World Cup final where he remained not out on 91 and ensured that his team was able to lift the prestigious trophy.
1. Michael Bevan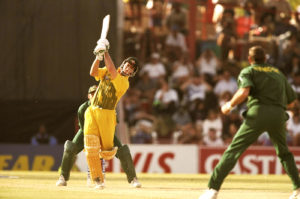 Know as the "Serial Finisher," Michael Bevan the Australian batsman who batted at  number 6 is the perfect man to have played the most difficult role in the game of cricket. The 1990's and early 2000's saw him putting up a brilliant performance in almost every other match owing to which Australia was able to register more than a few improbable victories every season.
He is still remembered for his nerveless innings against the West Indies in the 1996 World Cup semi-final and his sensational performances against the Kiwis in 2002 and against the English boys in the 2003.