Home
Tags
Posts tagged with "3D Animation"
Tag: 3D Animation
Meet the crew that worked behind the camera to bring Allahyar and the Legend of Markhor to life for the big screen. Also Watch: The Pakistani...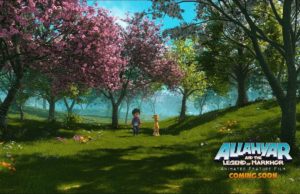 We recently met with the brilliant team behind the awe-inspiring animated feature film, Allahyar and the Lengend of Markhor (AYATLOM). In this exclusive interview Team Bolo Jawan caught...