Government and NGOs have launched numerous programmes in the last decade to reduce the incidence of child labour in the country. However, as of 2016, at least 4 million children continue to engage in child labour in Pakistan.
Zubair, a resident of Mansehra district in Khyber Pukhtunkhawa province is among the many children whose days are spent trying to earn a living for his family.
"I used to come first in my class until first grade. But then my father passed away and I was forced to leave school and start working as a cobbler to make ends meet," shares Zubair.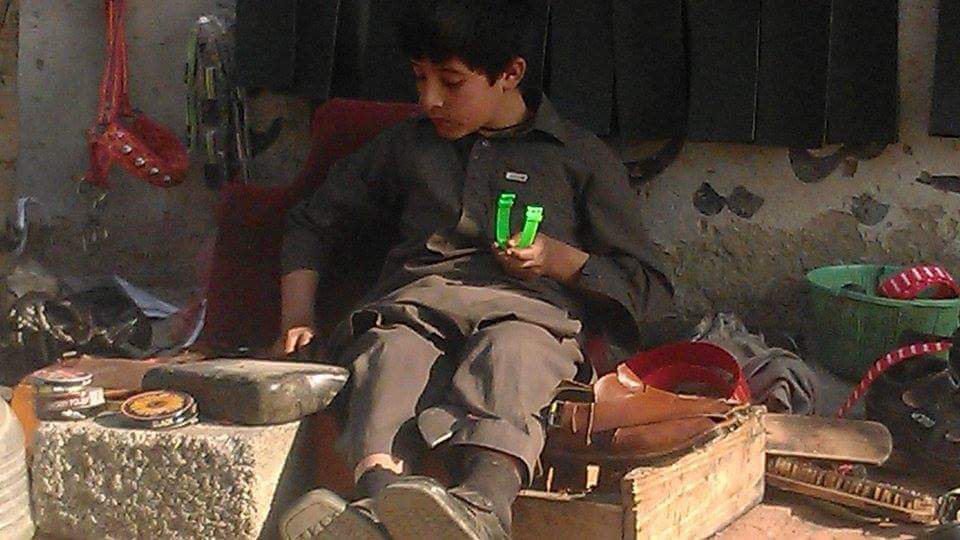 Over 4 million children such as Zubair Khan are engaged in child Labour in Pakistan
"I polish shoes. I also repair shoes and small items such as watches to make money," Zubair shares while engrossed in his work.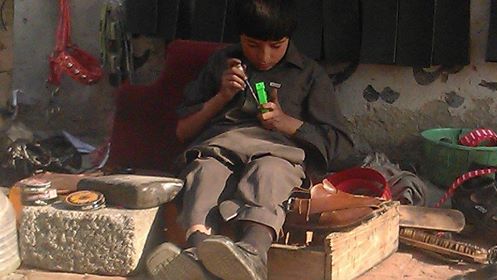 Zubair hard at work at his workshop on a footpath in Mansehra
"I wish a miracle would happen and I would one day go back to school," says Zubair as he continues to focus on repairing shoes.