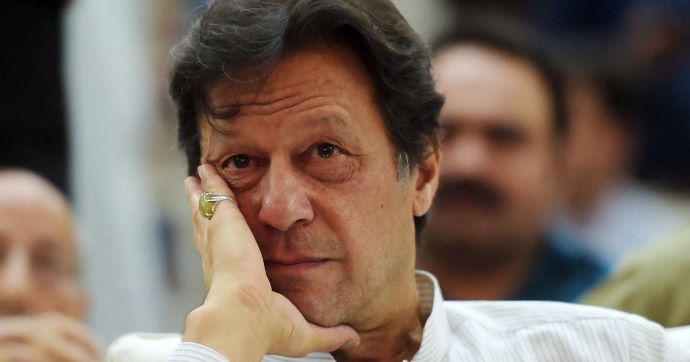 The first six months since Pakistan Tehreek-e-Insaf (PTI) came into power have not been a smooth ride for Prime Minister Imran Khan.
PTI's Many Woes…
This period has been plagued with a spike in enforced disappearances, louder clamour from the disgruntled Pushtun Tahafuz Movement (PTM), alleged gagging of mainstream media, a crackdown on social media, stiff resistance from the PML-N led opposition and financial instability.
And while the sitting government has chosen to divide the burden of the blame between "former rulers" and "anti-state elements" truth be told, five months into power, Khan and his aides seem to be struggling in their new roles.
Read: 5 Important Takeaways From The Supreme Court Verdict On Faizabad Sit-in
It is one thing to point fingers at the ruling elite when in opposition and it is quite another to actually be in power and realize that promises are easier made than kept.
While a rising dollar and steep spike in utility bills have left his vote bank alienated within the country, enforced disappearances and alleged human rights abuses are bringing a bad name to his government internationally.
The Opposition will Play…
All this has given his political opponents the fuel that they need to gradually sway the public opinion against him. This reflected in the results of the by-elections in which not only did PML-N retain two National Assembly seats but also pushed PTI out of  two constituencies altogether.
That said, it is certainly too early to speculate or pass judgement on PTI's political future. Despite rising criticism, Imran Khan still has over four years to live up to his election promises and turn the tide in his party's favour.
However, the big questions is: will Khan survive the fiver year term?
This unsettling question is a product of months of speculation doing rounds on both national and international media. Immediately after PTI's big win in July last year, The Guardian put out a story claiming that while Imran Khan had risen to power owing to overwhelming public support, the real power, it was assumed still lay elsewhere. This was followed by a more optimistic piece by Suhail Warraich in which he wrote at length why Khan was likely to complete his five-year term despite rising conjecture hinting otherwise.
More recently, PPP Co-Chairman and former President Asif Ali Zardari has been repeatedly heard claiming with disturbing confidence that Imran Khan and his party would soon be dethroned. In December last year, Zardari, while speaking to the media had said, "Whether there will be a national government or an early election, I can't predict. But I am certain they (i.e. PTI) are unable to govern the country."
Given Pakistani democracy's fragile history marred by military coups and unabashed interference, Zardari's words cannot entirely be sidelined as political rhetoric.
For now, Khan and the "establishment" seem to be on the same page on most matters. But we saw a similar partnership in the 90's when Nawaz Sharif was empowered to tackle Benazir Bhutto and PPP and we know all too well how that panned out.
Perhaps the only reason why PML-N survived its last term in government was because of the support that it received from its once arch nemesis, the PPP. Not only did Zardari stand by the Sharifs when PTI staged a 120 days long sit-in in 2014 but he also rallied other political players to help ensure that the government survived its 5-year tenure. 
And while many would be quick to label Zardari's support as honor among thieves, there is no denying that even if the support was grounded in vested political interests, it did provide the country's weak democratic tradition a temporary lease of life.
Read: #EconomicsForDummies: 5 Key Points From Asad Umar's Mini Budget 2019 Simplified
PTI, it seems will not be accorded the same support were it to encounter a similar threat to its survival. During the same media talk in which Zardari predicted an early end to PTI's reign, he was asked whether he would assist the government in the face of a possible ouster. His answer was less than reassuring: "The powers that gave them the government can support them. Why should we?"
Emotional partisan rants aside, PPP and PML-N's grievances – though most certainly rooted in the many corruption cases that their leaders are being held accountable to – are not entirely reflective of self-interest. In 2014 when Khan attempted to dethrone Sharif, he had made the rookie mistake that both PPP and PML-N made in the 90's: put democracy at stake for the hope of coming into power.
And while PPP and PML-N having realized their mistakes distanced themselves from their past practices to demand an early end to a sitting government, PTI readily made the folly.
This has left the government vulnerable to collapse in case of a tiff with the so-called establishment.
As the prophesies of a possible government failure become less far spaced and the pressure mounts on PTI to live up to its hefty campaign promises, there is a need to take a step back from the clamour and reflect why Khan must survive.
Khan's survival must not be seen as his survival alone but as the survival of democracy in Pakistan. Many might debate the value of a crippled democracy that hinges on external support to stay afloat; however, no matter how shaky its foundations might be right now, there is no denying that Khan's rise to power was cheered by a significant portion of the population. This section of the Pakistani population will not vote for PPP or PML-N in case PTI did not survive its term. This segment of voters will lock themselves inside their homes and never walk to a polling station again if Khan fails.
And Pakistan does not need this. 
For democracy to survive, strengthen and take sound roots in the country, it is absolutely imperative that the democratic tradition – no matter how frail it is at this point – must continue. The exchange of power should not take place before 2023 and when it does, it should be through the ballot box.
If Khan lives up to even a quarter of the promises that he made, Pakistan would be truly grateful and might give him a second term. If he, however fails, Pakistan will find another worthy leader to bet on. In either case, the democratic baton will continue to be passed on and the people of Pakistan will remain in-charge of who governs them.
In the same realm, PPP and PML-N must not repeat historical mistakes to destabilize the government. If they do, they must also prepare to watch a dictator call the shots for an indefinite period of time while they sit silently on the sidelines.
The same goes for those alienated Pakistanis who have waged a war of sorts against Imran Khan's PTI. While constructive criticism is the backbone of democratic governance, being critical of even his government's progressive  (e.g. launching a nationwide campaign against child sexual abuse) and socially-driven (e.g. panahgahs) measures serves no purpose at all.
As for Imran Khan, his people look up to him to protect their interests. Rising inflation, slow industrial growth and a hike in the overall cost of living coupled with a growth in joblessness demand swift corrective measures. At the same time, the people of Pakistan also look up to their Prime Minister to safeguard their rights and liberties including their rights to privacy, living with dignity and being able to speak without the fear of being labeled as traitors and subjected to persecution.
Read: Kashmir Day & The Futile Practice Of Using Violence To Suppress Dissent!
Given the current state of affairs, these might well be the biggest tests that Khan must pass to retain his voters' goodwill and protect the country from spiraling into an unnecessary chapter of rebellious dissent.