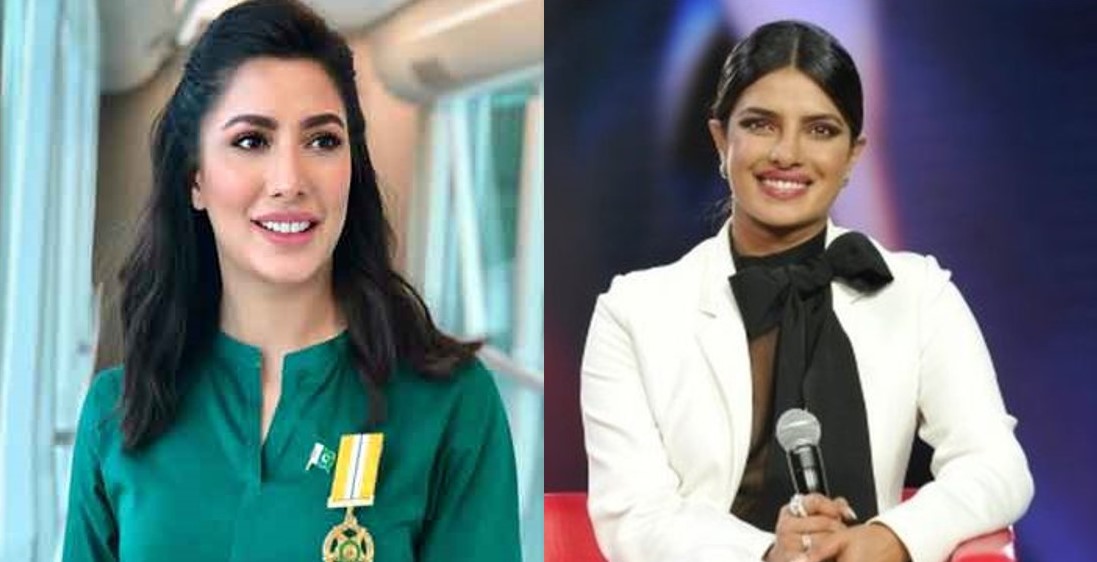 Ever since her marriage to Nick Jonas, Priyanka Chopra has somehow managed to have at least one video out every week that quite literally goes viral – at least on the South Asian side of the internet.
However, Chopra went viral for all the wrong reasons on Monday when a video from Beauty Con surfaced in which the Indian actress was confronted by a Pakistani girl, Ayesha Malik for encouraging nuclear war.
Read: Where Do Bollywood Celebrities Stand On The Kashmir Issue?
Citing a tweet that the UN Goodwill Ambassador for Peace had sent out in February after India claimed to have carried out a surgical strike inside Pakistani territory, Ayesha Malik said, "It was kind of hard hearing you talk about humanity, because as your neighbour, a Pakistani, I know you're a bit of a hypocrite."
Malik went on to accuse Chopra of encouraging a war between the two nuclear-equipped neighbours.
Once the microphone was snatched out of Malik's hand by the security, Chopra's response – which has largely been dubbed as arrogant – went something like this, "I hear you. Whenever you're done venting. Got it? Done? Okay, cool."
Clearly, Priyanka Chopra was taken aback by Malik's question and she tried – albeit unsuccessfully – to walk the "middle ground."
Ever since Priyanka Chopra's Beauty Con video surfaced, reactions are continuously pouring in from across the globe. Pakistani celebrities, too have registered their reactions using the micro-blogging website, Twitter.
And while Mrs. Jonas' viral video is fast gathering flak, Pakistani actress, Mehwish Hayat's Oslo address is has everyone raving.
Hayat, who was in Oslo to receive the Pride of Performance award from the Prime Minister of Norway, took the opportunity to talk about the role films can play to inspire lasting peace.
In her address, Hayat said, "Bollywood could have used cinema to promote mutual understanding instead of vilifying us as they do. They need to decide which is more important – nationalistic fervour or a peaceful future."
She also spoke about the misrepresentation of Pakistan in Hollywood films and how she did not ask for "more positive representations" but ones that were more balanced.
Read: Did Cyril Almeida Just Troll Mehwish Hayat On Twitter?
Have something to say about Priyanka Chopra's Beauty Con video or Mehwish Hayat's Oslo address? Share your views in the comments below.