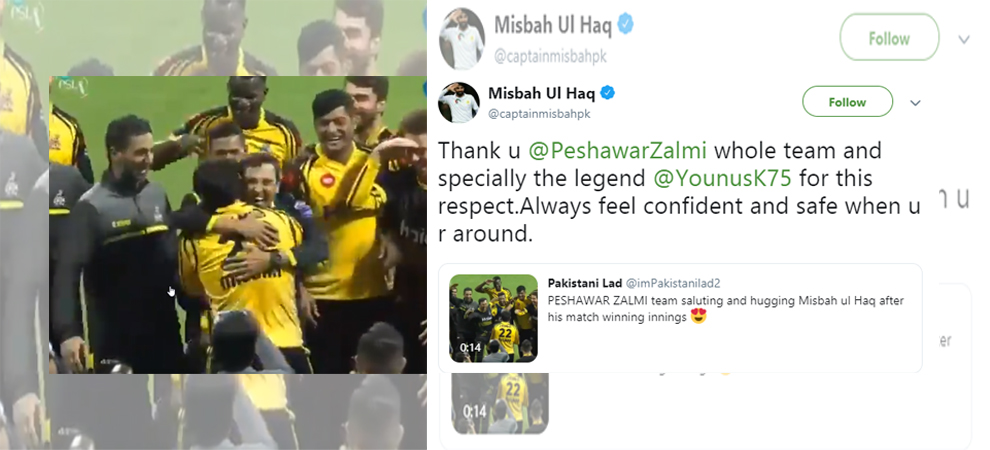 In yesterday's match between Peshawar Zalmi and Lahore Qalandars, owing to Misbah's winning innings, Zalmis stood victorious. Following their victory, many videos of the celebration surfaced. However, this one video caught our eye where Younus Khan is giving a bear hug to Misbah as the rest of the team waits for their turn.
But what is more AWWW-worthy is Misbah's response to the video where he gave a shout out to Younis Khan for always making him feel safe and confident.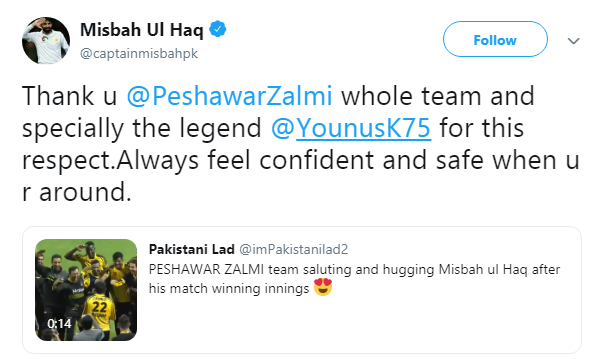 And their bromance cemented when Younus Khan replied to his tweet with a heartfelt guy-to-guy appreciation note!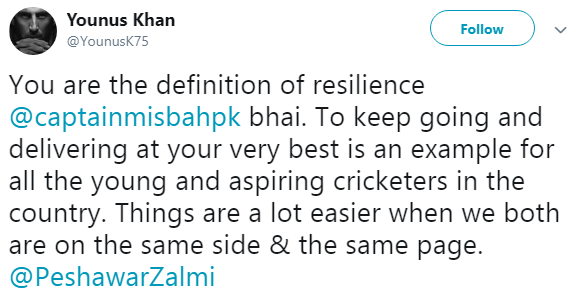 Read: Pakistanis Are Cringing Over Faisal Vawda's Photos At LOC & Someone STOP Him Already!

*Confession time, it's also easier for the fans to see these two on the same team!*

To this, Misbah responded with another FEELS wala bomb when he thanked his colleague for guiding him through his career.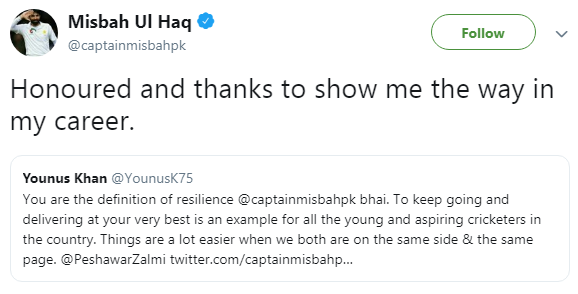 Read: Indian Citizens Praise Prime Minister Imran Khan; Criticize Modi! 
The two superstars of Pakistani cricket have always been loved and revered for their talent all across the world but if their recent bromance didn't make you go "AWWWW" then probably you're dead inside!


Read:It's Heartening To See How Pakistanis Are Asking For Captured Indian Pilot Abhinandan To Be Treated With Care