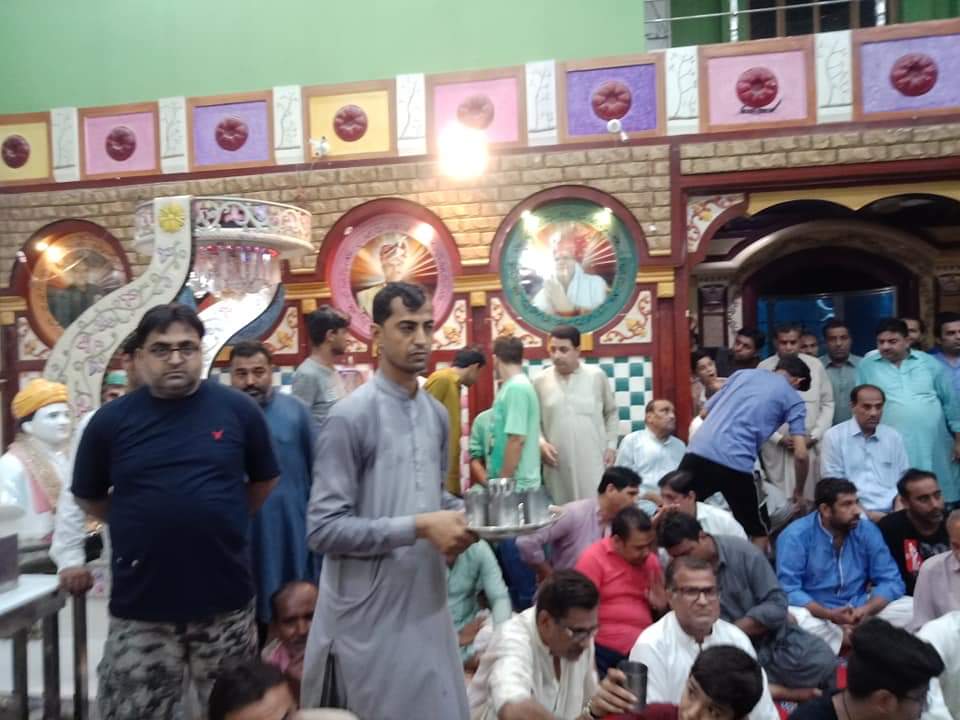 After two days of mob violence consumed the district following blasphemy accusations against a local Hindu teacher, the Muslims of Ghotki, Sindh made an earnest effort to redeem themselves.
A large crowd of Muslims stayed up all night to guard a Hindu temple in the area from a possible mob attack.
This gesture had very tangible importance because during the riots, Hindu temples especially became the target of miscreants who ransacked three mandirs on Sunday.
Read: Pakistanis Are Heart-Broken After Mob Violence In Alleged Ghotki Blasphemy Case
Once the news of riots in the small district of Sindh became a national headline, an overwhelming number of Pakistanis had taken to various social media platforms to express solidarity with the Hindu religious minority that had been at the receiving end of the violence.
The Pakistan Peoples Party that has been in power in Sindh since 2008 was heavily criticized for failing to alleviate the conditions of Hindus dwelling in smaller districts.
Pakistan Tehreek-e-Insaf (PTI), too was not without its critics. The ruling party especially came under fire as one of its workers – a cleric who goes by the alias, Mian Mithoo – is believed to have conspired against the Hindu school principal and incited mob violence.
During the last two days there have been numerous calls on the government to bring those who had incited violence in Ghotki to be dealt with an iron fist.
There has also been increasing clamour to arrest and effectively neutralize the unchecked power that extremist cleric, Mian Mithoo enjoys.
While certainly, Pakistan has a long way to go to inculcate a culture of religious tolerance, it is heart-warming to see how the "silent majority" is finally coming out in huge numbers to stand by the most vulnerable segments of the society.
What do you think about Muslims in Ghotki, Sindh stepping-up to protect religious minorities? Share your views in the comments below.