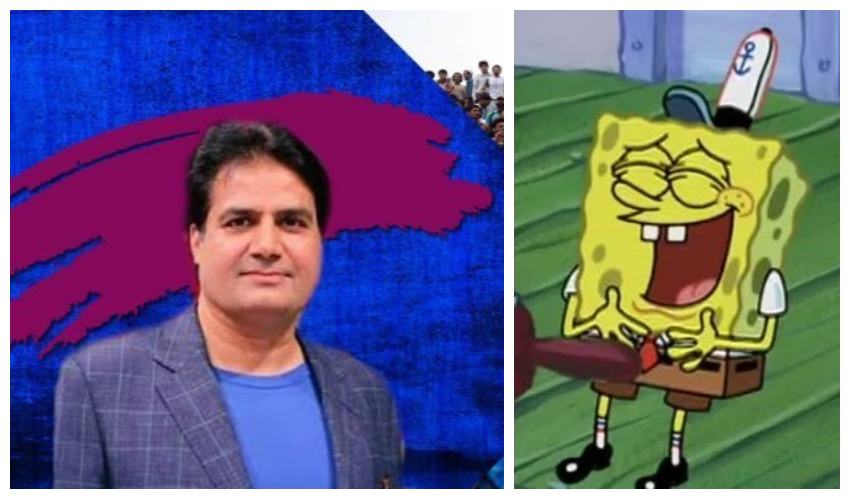 Sabir Shakir uploaded a video on YouTube in which he offered a "detail" of Pakistan's coronavirus statistics.
We're not sure if it was an earnest slip of tongue or the senior journalist is genuinely terrible at Maths but either ways the video definitely gave Pakistanis a reason to begin their morning with a hearty laugh!
In the now viral video, Sabir Shakir claimed that 60,000 tests COVID-19 tests had been conducted in Pakistan so far of which 5 lakh (i.e. 500K) people had tested positive!
Yes, you read that right!
Read: Twitterati School Kamran Khan As He Asks Government For Leniency In The Lockdown
It appears that Sabir had a slip of tongue but decided to upload the video as it was. Or may be no one bothered to listen to the final cut before uploading it online.
Pakistanis couldn't help but have fun while trolling Sabir Shakir for his slip of tongue.
Read: 15 Of The Funniest Taher Shah Memes On Twitter After Farishta Finally Went Live
Sabir reminded us all of our school days when nothing made sense in the Maths class at all!
And I thought it was just me who was this bad with numbers!
Read: Malik Riaz Gets Trolled For Mispronouncing "Quarantine" As "Katrina"
Some are just being thankful to him for making our morning a lil better!
Read: Ushna Shah Just Apologised For Her Insensitive Tweet About Doctors After Receiving Severe Backlash
After the video went viral on social media, he apologised and cleared that it was a slip of tongue.
Have something to add? Share in the comments below!