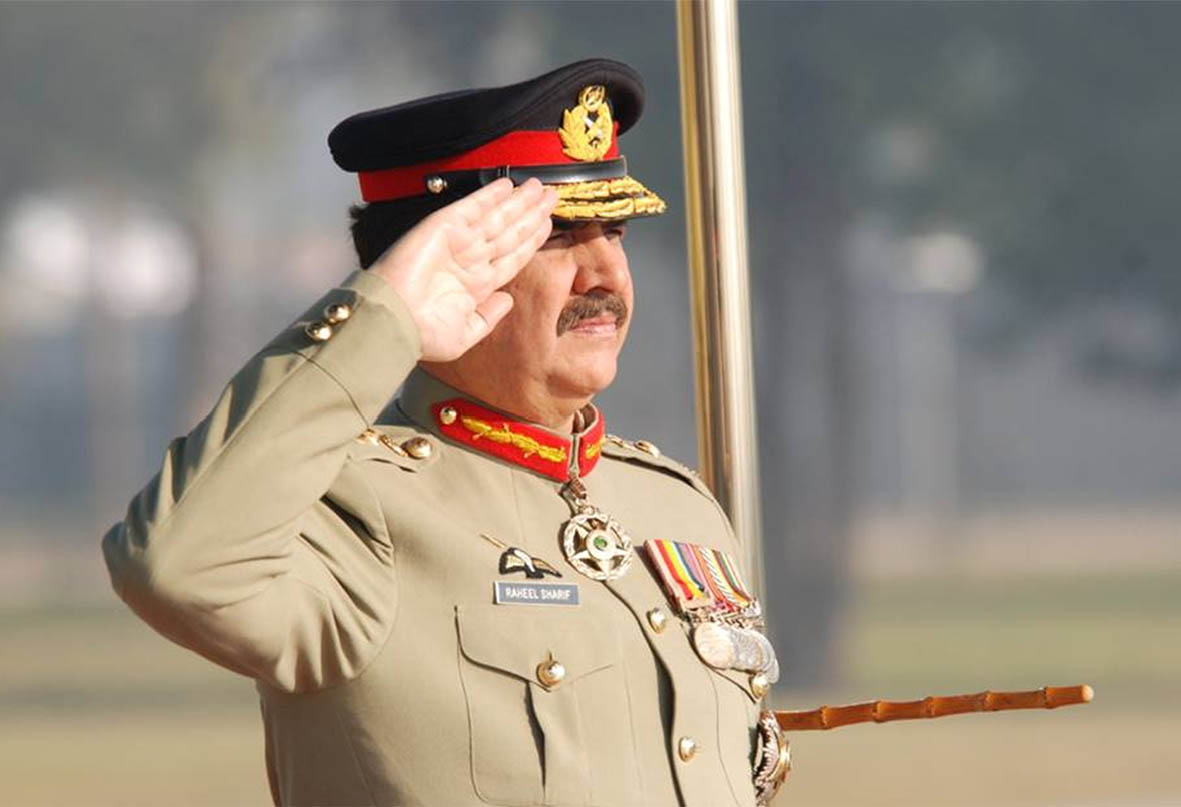 I know this piece is coming a few months too late, given that General Raheel Sharif retired from his post as Pakistan's Chief of Army Staff (COAS) in November last year! However, as the cliche goes, better late than never(!), so here I am, putting my reverence for General Sharif in words.
Since Pakistan came into being, this country has seen a number of Chiefs of Army Staff but these past three years, the nation didn't just see an Army Chief instead, in my opinion as a young citizen, it witnessed a living legend. General Raheel Sharif was by far the best COAS Pakistan military has had in a long time.
For me as a young person and many around me, General Raheel Sharif was a source of immense hope. His strong stance against terrorism in the country certified his dedication and love for Pakistan.
Operation Zarb-e-Azab is a proof of the success that General Raheel Shareef achieved during his tenure. His contribution in this domain has not only been appreciated by Pakistanis but has also been recognized globally. He has received several "Order of Merits" from different countries for his efforts to eradicate terrorism from Pakistan and in the process making the region and the world a safer place.
"But I can say with certainty that today we are stronger than before and the nation is more hopeful than ever" – General Raheel Sharif
Yes, General Raheel Sharif, without giving it a second thought, was and will be always be a true hero to this nation and we shall never forget him. For everything that you've done for Pakistan, Thank you General Raheel Sharif!