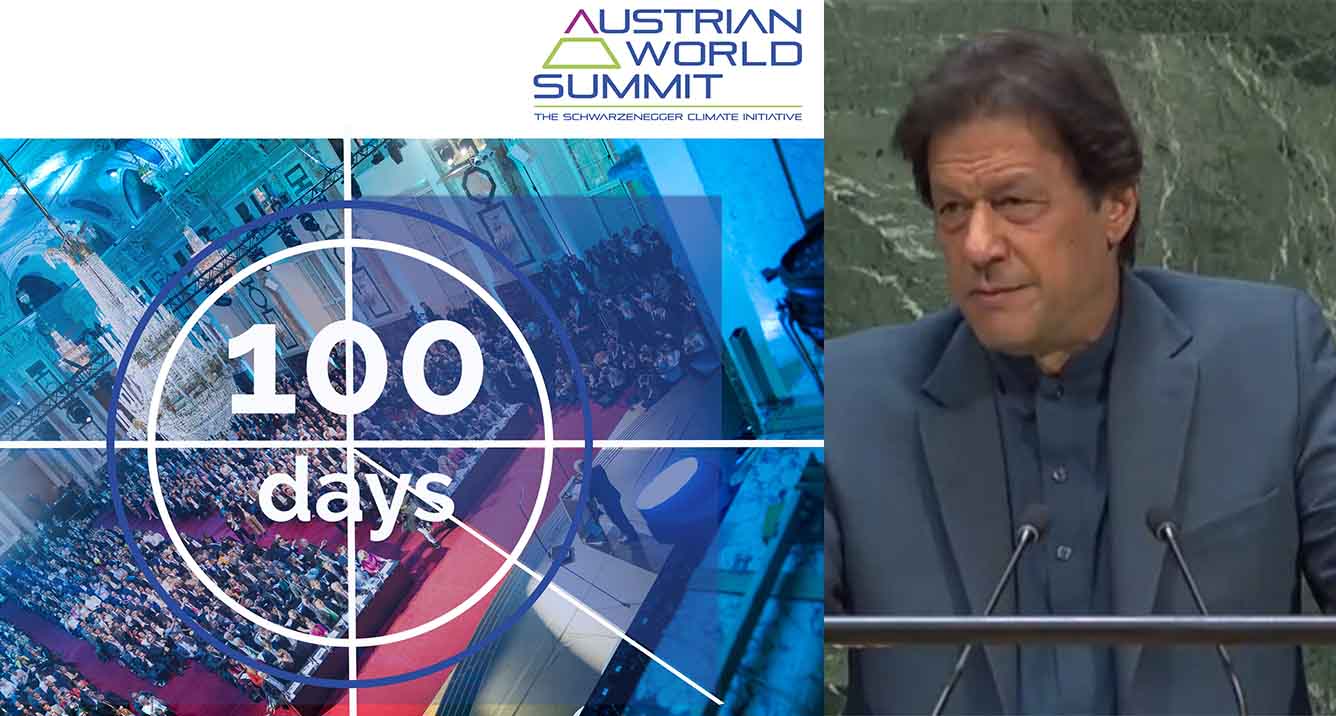 Austrian World Summit 2020 – The Schwarzenegger Climate Initiative – is scheduled to take place on May 25-26 in Vienna, Austria.
Read: PAKISTAN'S WATER CRISIS: 4 Things YOU Can Do To Avert This Catastrophe
Bolo Jawan has learnt from a reliable source that Prime Minister Imran Khan has received an invitation for the coveted Austrian World Summit 2020.
Read: 4 Unexpected Ways In Which The Islamabad Plastic Ban Will Change The Lives Of Islooites
The invitation serves as an acknowledgement for both the Government of Pakistan as well as Prime Minister Imran Khan as strong and important partners in the climate action alliance.
Read: 5 Easy Ways To Slow Down Global Warming That You Should Adopt Today
The Summit will provide an opportunity to PM Khan to take part in bilateral meetings with the Austrian President and other heads of state.
Read: STOP Pakistan From Heading Towards A Major Environmental Catastrophe!
At the conference in the Hofburg Palace, (if attended) the Prime Minister will engage with influential climate leaders to forge partnerships, exchange ideas and accelerate local, regional and global collaborations.
Read: Twitter Reactions: Prime Minister Imran Khan's UNGA Speech Has The World Talking
The summit will close with an outdoor Climate Kirtag festival.
Last year, Imran Khan spoke at length about the grave challenges posed by climate change at the 74th session of the United Nations General Assembly (UNGA).
Read: This Is How One Pakistani Is Fighting Climate Change On His Bike
The motto for this year's summit is "Be the solution."
Pakistan is among the handful of countries in the world with a dedicated Ministry of Climate Change.