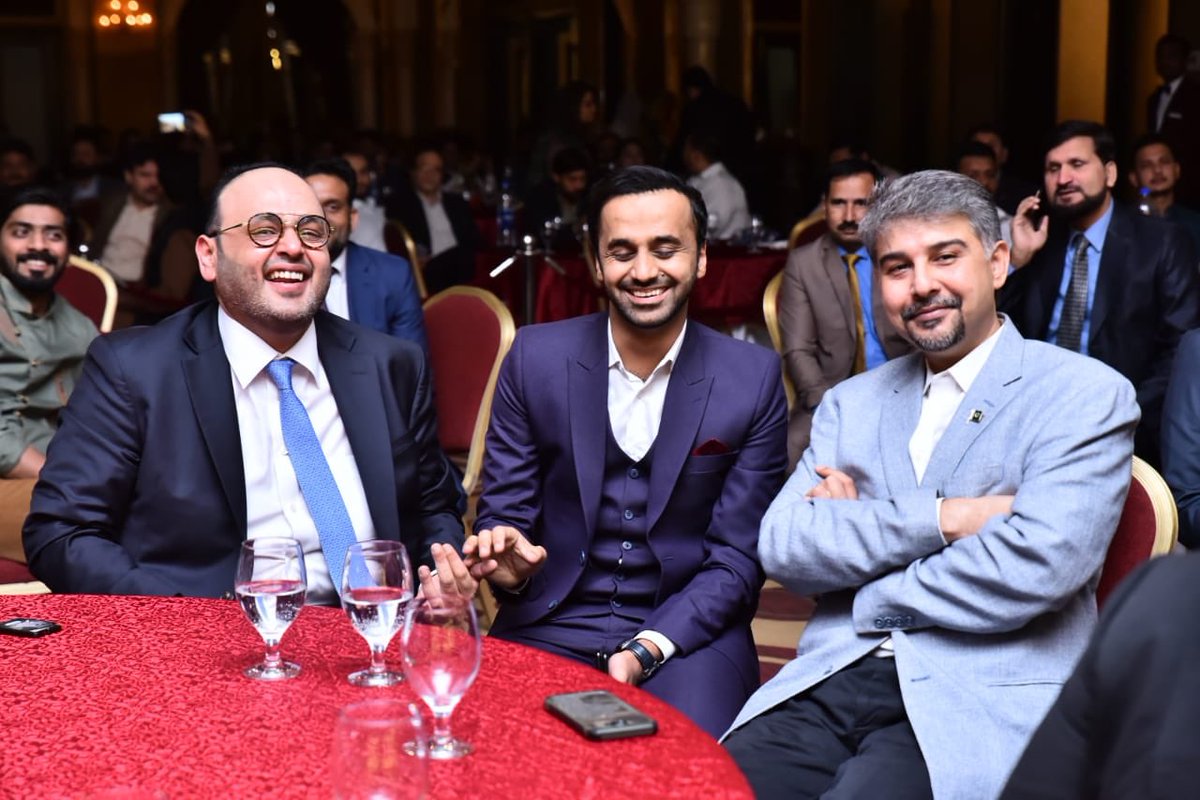 Pakistan went in a state of shock on Tuesday evening as television channels across the country began airing news of the assassination of Syed Ali Raza Abidi. The former MQM leader was shot dead by 2 unidentified gunmen outside his residence in Karachi. Abidi, 46 years, was alone in his car at the time of the attack. He was rushed to the hospital by his father but the doctors were unable to save his life.
Known for his easy-going persona and his ability to engage with individuals across the political spectrum, the news of Abidi's death sent shock waves across Pakistan.
Read: This Is What Is So Far Known About The Assassination Of Maulana Samiul Haq
Unlike the mandatory condolence messages that pour in after such a tragedy, there was an acute sense of personal loss evident from the tweets of his political friends and rivals.
President Arif Alvi, a fellow Karachite was among the first people to react, remembering Ayed Ali Raza Abidi as one of his closest friends.
میں اپنے اچھے دوست سابق رکن قومی اسمبلی علی رضا عابدی پر قاتلانہ حملےکی شدید مزمت کرتا ہوں اور انکی وفات پر دلی دکھ اور رنج کا اظہار کرتا ہوں ۔
انا اللله و ان الیه راجعون
دکھ کی اس گھڑی میں لواحقین کے لیئےدعا گو ہوں کہ اللہ انکو صبر جمیل عطا فرمائے ۔ آمین

— Dr. Arif Alvi (@ArifAlvi) December 25, 2018
From his former colleagues at MQM to leaders from PPP, PML-N and the ruling PTI, Abidi's untimely demise seemed to have left everyone in a state of shock and denial.
Very sad on this terrible tragedy. May Allah bless his soul and Grant patience to his family and friends Ameen! Violence in politics is unforgivable crime. We have to collectively counter violent extremism. https://t.co/O3qumFvVz9

— Ahsan Iqbal (@betterpakistan) December 25, 2018
A sane voice in our politics,a young man with promise,I knew Ali Raza Abidi as a MNA who pursued moderation.His death will disturb multiple fault lines in our religious and political geographyاللہ جنت عطا فرمائے pic.twitter.com/hmHy3J0gEb

— Khawaja M. Asif (@KhawajaMAsif) December 25, 2018
Really sad to hear about Ali Raza Abdi @abidifactor. Had many meetings with him which we both didn't share with media. He was about to join PPP before GE 2018.
May God give their parents courage to bear this irreparable loss.
Inna lilahe wa ina ilehe rajeoon pic.twitter.com/Gm16DcxQjn

— Senator Saeed Ghani (@SaeedGhani1) December 25, 2018
My best colleague and gem person Ali Raza Abidi former MNA just lost his life.

— Wasay Jalil (@WasayJalil) December 25, 2018
Shocked& shaken 2learn that our former colleague in the #NationalAssembly #AliRazaAbdi has been shot &killed. He was one of MQM's brightest faces from the urban metropolis. Who could be so cruel to take the life of a young& promising leader who had so much to offer to the country pic.twitter.com/p5MJASuKeo

— Nafisa Shah (@ShahNafisa) December 25, 2018
Strongly condemn the murder of Syed Ali Raza Abidi. May Allah bless his soul. Thoughts and prayers are with his family. The perpetrators of this heinous crime will be brought to justice.

— Shah Mahmood Qureshi (@SMQureshiPTI) December 25, 2018
Terrible terrible news about @abidifactor u were such a nice guy ali bhai. Still cant believe it. May Allah SWT bless ur soul & give strength to ur family to bear this irreparable loss

— Murtaza Wahab Siddiqui (@murtazawahab1) December 25, 2018
Rest in peace Ali bhai, May Allah give you the highest place in Jannat. We will not stop this fight we will take your struggle ahead In Sha Allah . Zulm K Yeh Zabte Hum Nahi Mante!! pic.twitter.com/Ezuw9dBdXT

— Ahsan Zubair (@RealAhsanZubair) December 25, 2018
However, political leaders were not the only ones who seemed shaken. Pakistanis from virtually all walks of life have been lamenting the fatal attack on Abidi by sharing personal anecdotes and recent interactions with the deceased leader.
Seeing @abidifactor last seen at 7:16pm on my WhatsApp breaks my heart even more, getting the news at 9:50pm that he's no more. No Ones safe,I repeat NO ONE is SAFE; a thorough sane gentlemen with an intellect that was enough to take out so much dirt just through his wisdom. #RIP

— Alamdar Khan (@Alamdar405) December 25, 2018
Last year Ali Abidi visited Newsline office, I expressed concerns over lack of security, he smiled and said, "Ali Bhai, ye Shauq nahi paley jatey, Maula khair karey ga, and now he's No More #AliRazaAbidi @abidifactor

— Ali Arqam 🇵🇰 (@AliArqam) December 25, 2018
My friend.. my brother Ali Raza Abidi @abidifactor is no more.. shot dead.. its not sinking in.. Just few hours back he told me that he will be starting his own show on GTV.. May U rest in peace Ali bhai.. his last words on my whats app pic.twitter.com/CF5o2qvSVo

— Shahzad Iqbal (@ShahzadIqbalGEO) December 25, 2018
One of the hardest goodbyes
Rest in Peace Ali bhai 💔

— AK-47™© (@AK_Forty7) December 25, 2018
https://twitter.com/SAyeshaPTI/status/1077696063727960070
RIP Ali bhai.
I have lost a dear friend, an elder brother. You will be missed. pic.twitter.com/0026QZNG4Z

— Faizan Lakhani (@faizanlakhani) December 25, 2018
Memories:

We all know @Xadeejournalist, @saim_riz, @shahbazzahid , @WusatUllahKhan, @AK_Forty7
you all had great interaction with Ali Bhai. This is heart wrenching for you and for everyone.#AliRazaAbidi 💔 pic.twitter.com/9uBgnhBbOH

— Tweeterist 🇵🇰 (@Tweeterist_) December 25, 2018
On The Footpath Of Liaquatabad Flyover, What A Courageous, Righteous And Down To Earth Man. A Brother And Inspiration Syed Ali Raza Abidi Shot To Death.
A Shameful Failure Of System And Security
I Demand Justice With The Blood Of Ali Bhai, Otherwise No Claim Of Peace Should Done. pic.twitter.com/dpDclj2TNs

— Mohammad Hassan (@HassanKhan_2) December 25, 2018
19 December 2018 pic.twitter.com/bO4onqkPBa

— Waseem Badami (@WaseemBadami) December 25, 2018
The assassination of Syed Ali Raza Abidi has left a void, both at the political as well as the personal front for many. He was certainly not just another politician, but one who had touched many a lives. Long after the dust around his assassination has settled, Abidi will be remembered for his sharp wit, his helpful nature and his bright smile.
May he rest in eternal peace!