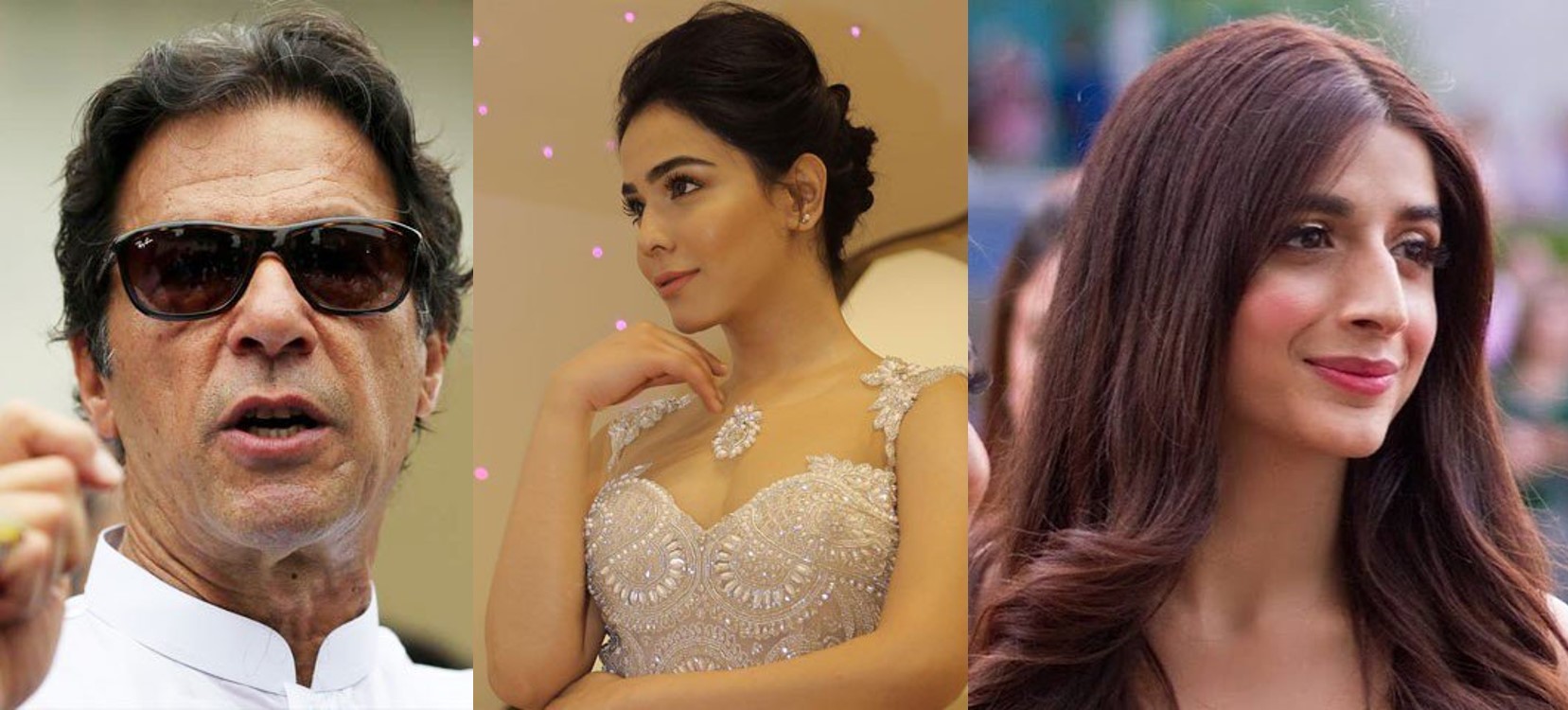 Pakistani celebrities have been flooding the internet since Christmas eve with wonderful, heartwarming messages of love and celebration for the Christian community within and outside the country.
Read: We're Loving How PIA Spread Christmas Cheer On-board This Flight!
Prime Minister Imran Khan and other state representatives took lead in wishing a Merry Christmas to Pakistanis!
ہماری مسیحی برادری کو فرحت و سلامتی سے مزیّن کرسمس مبارک۔

— Imran Khan (@ImranKhanPTI) December 24, 2018
Wishing our Christian brethren a Happy Christmas. pic.twitter.com/Cg9IYPE7rL

— Usman Buzdar (@UsmanAKBuzdar) December 24, 2018
Some celebs made use of the opportunity to celebrate the birth anniversary of both Jesus and the founder of Pakistan Quaid-e-Azam Mohammad Ali Jinnah.
#quaideazamday #merrychristmas #juggunkazim #juggunsays #celebrations pic.twitter.com/UsqojsOEt8

— Juggun Kazim (@JuggunKazim) December 25, 2018
#MerryChristmas to all my beautiful Christian friends and Happy Birthday #Jinnah! #love #peace🎄♥️🇵🇰 pic.twitter.com/qpANd77r0C

— Muniba Mazari (@muniba_mazari) December 25, 2018
Deepak Parwani had the most lit Christmas tree in town!
And the tree is up merry Christmas everyone ! pic.twitter.com/MLUrInqZZm

— Deepak perwani (@DPerwani) December 23, 2018
Hamza Ali Abbasi wished a joyous Christmas with this beautiful reminder from the Holy Quran.
"Certainly you will see that closest in love to Muslims are those who say we are Christians, they have monks & priests among them & surely they are not arrogant" QURAN 5:82….Hope & pray that my fellow Pakistanis from Christian community have a joyous Christmas! #MerryChrismas

— Hamza Ali Abbasi (@iamhamzaabbasi) December 25, 2018
Here's how Samina Peerzada, Shafaat Ali, Mawra Hocane, Humaima Malick and other Pakistani celebrities spread Christmas cheer!
جشنِ مولودِ مسیح (ع) مبارک
Happy Christ day !

— Shafaat Ali (@iamshafaatali) December 24, 2018
Almost Christmas 🎄 #MerryChristmas to the white of my flag & everyone celebrating across the globe. The world needs more happiness & more love, celebrate each other! ✨✨✨✨✨✨ pic.twitter.com/p78fml8tmT

— MAWRA HOCANE (Hussain) (@MawraHocane) December 24, 2018
Merry christmas !!!

— Nabeel Qureshi (@nabeelqureshi) December 24, 2018
HAPPY HOLIDAYS EVERYONE !!!🎅🏼♥️🎶

Getting my winter glam On !!! 🤩 Always fun creating different looks with my baby @MalihaJKhan_EBS 💋⚡️VISIT HER INSTA PAGE FOR ALL PRODUCT DETAILS !… https://t.co/EcCmhmy1ZG

— Mehwish Hayat TI (@MehwishHayat) December 23, 2018
Wishing all those who celebrate, a very Merry Christmas! 🎄🎁 🎉

— Ali Rehman Khan (@alirehmankhan) December 24, 2018
Merry Christmas world have a happy one 🎄

— HUMAIMA MALICK (@HumaimaMalick) December 24, 2018
https://twitter.com/ArmeenaRK/status/1077249421371412482
Merry Christmas to all those celebrating. 💥💥💥 pic.twitter.com/JCOemKct6t

— Faakhir Mehmood (@Faakhir_Mehmood) December 24, 2018
Salman Ahmad who is gearing-up for the much awaited Junoon reunion later in the evening today welcomed the
Christian

 community to celebrate Christmas night with him and the Junoonis!
Special welcome to the Pakistani Christian community & all minorities to Junoon on a Merry Christmas in Karachi. Jingle Junoon 4 eva🎸🎸🇵🇰🇵🇰

— salman ahmad (@sufisal) December 24, 2018
Not just entertainers but even sportsmen and women took to Twitter to wish a Merry Christmas to all!
Let the spirit of Christmas warm your home with love,joy and peace.. Merry Christmas to all my Christian friends around the World.. Have a blessed one !! #MerryChristmas pic.twitter.com/wslyagvHsT

— Waqar Younis (@waqyounis99) December 24, 2018
A very happy Christmas to all.
May love and peace prevail. #Christmas 2018

— Sana Mir ثناء میر (@mir_sana05) December 24, 2018
Merriest Christmas everyone and happy holidays!
Read: A Look At The 11 Most Anticipated Hollywood Movies Releasing In The Last Quarter Of 2018
Have something to add to the story? Share your thoughts in the comments below!