The world witnessed some beautiful scenes at the 115th Midshipmen and 23rd SSC course commissioning parade on 26th June held at the Pakistan naval academy. A total of 15 lady officers passed out from the course commission, and amongst those officers, a video of sub-lieutenant, Rushna Arif Saeed, hugging her father Commodore Arif Saeed went viral on social media.
Read: Distressed Master Of The Stranded Tug Boat, MEHR Thanks Pakistan Navy For Its Help
Lady officers from different educational backgrounds are commissioned into Pakistan Navy, and one such lady officer is Rushna Arif Saeed, who is a psychologist by profession.


Taking on her family's legacy, Rushna is the third person from her house to be commissioned in Pakistan Navy; her grandfather and father being the first two.
We have seen this tradition in Pakistan that males of the family are somehow obliged to take up the same profession as their fathers; especially in the military families. However, defying those stereotypes, sub-lieutenant, Arif, took it upon herself to carry forward the legacy of her family.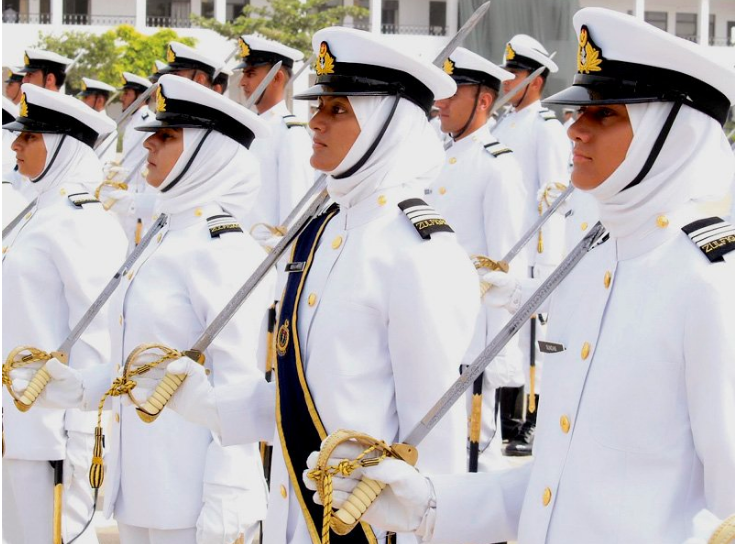 To see commodore Arif Saeed beaming with pride as he witnessed the passing out ceremony of his daughter, Rushna Arif live in front of his eyes; this is what made the moment all the more special!
Read: Pakistanis Gush With Pride As Pakistan Navy Efficiently Provides Aid To The Stranded Tug Boat Sailors
As Rushna marched towards her father, she stopped to salute him. Later, he saluted her back, and eventually, the two of them embraced each other. My world, what a heart-melting moment it was!
Pakistani netizens also acknowledged the viral clip with many praises and congratulated sub-lieutenant, Rushna Arif on this brilliant achievement.
Have something else to add to this? Write in the comments below.