A rare event occurred when the Board of Intermediate and Secondary Education (BISE) KPK announced its results of intermediate and matriculation exams.
Now, you must be wondering what's so shocking about board results because they are announced every year, right? So, let me tell you what's exactly so shocking about it. A large number of students scored close to 100 percent marks in the board exams. On top of that, one student from Mardan, named Qandeel achieved 1100 out of 1100 marks as she clinched the top position. Meanwhile, three other students, i.e. Farhan Naseem, Sharjeel Ahmed, and Muhammad Bilal Haider shared the second position with 1098 marks.
Read: In A Major Development, Students Can Now Sit For MDCAT Prior To Board Exams
Oh well, this doesn't end here… Around fourteen students shared the third position with 1,096 marks and 21 students were declared fourth position holders for obtaining 1,094 marks.
Matlub, aisay kaisay? Poore number kese agaye, bhayii!? Somebody, please explain!

Well, quite reasonably, some of the social media users are downright confused and are demanding answers from the KPK board.
However, after much uproar on social media regarding the counting error in BISE results, Khyber Pakhtunkhwa Elementary and Secondary Education Department constituted an eight-member committee on Wednesday to verify and reassess the exams of candidates who secured more than 1090 marks out of 1100 in matric and intermediate examinations.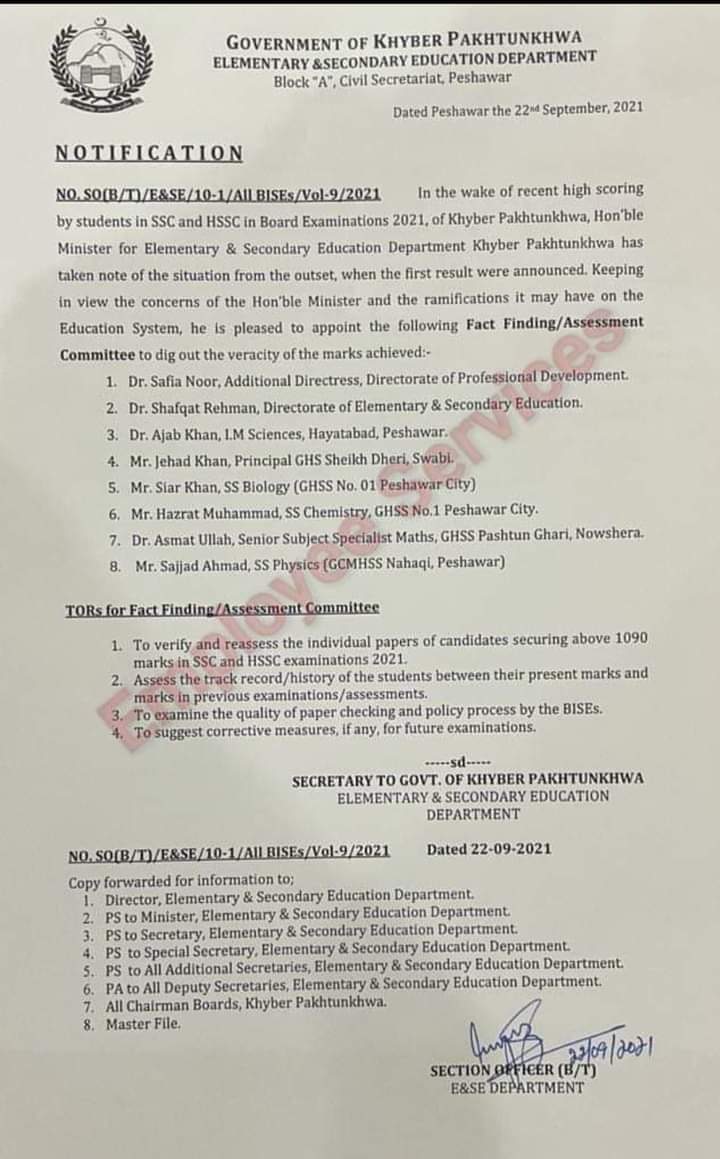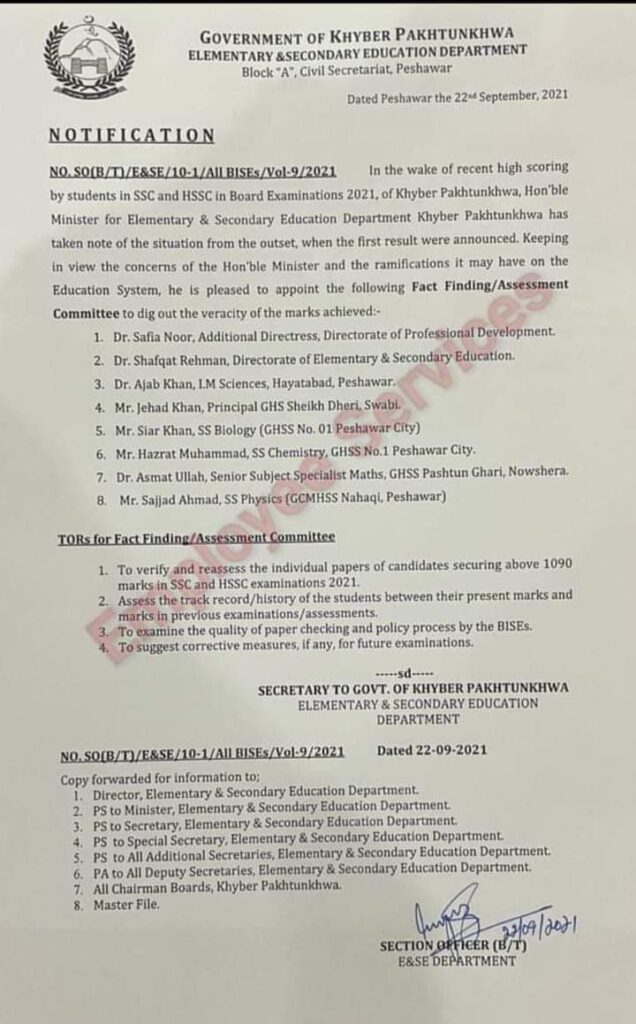 The notification read, "in the recent wake of high scoring by students in SSC and HSSC in Board examinations 2021, Minister for Elementary and Secondary Education KPK has taken note of the situation from the outset when the first result was announced."
The KPK Minister has constituted an eight-member committee to verify and reassess the individual papers of candidates who got above 1090 marks in examinations. The committee will look at the students' track record and history, comparing their current grades to their past grades, assessments, the quality of paper checking, and the BISEs' policy process, and offer corrective measures, if needed, for future tests.
Share your thoughts about BISE KPK results in the comments.