Pyaar ke Sadqay actor Srha Asghar got nikkahfied in an intimate ceremony and the pictures are gorgeous. Happy to know someone ended their 2020 on a high note Ma Shaa Allah.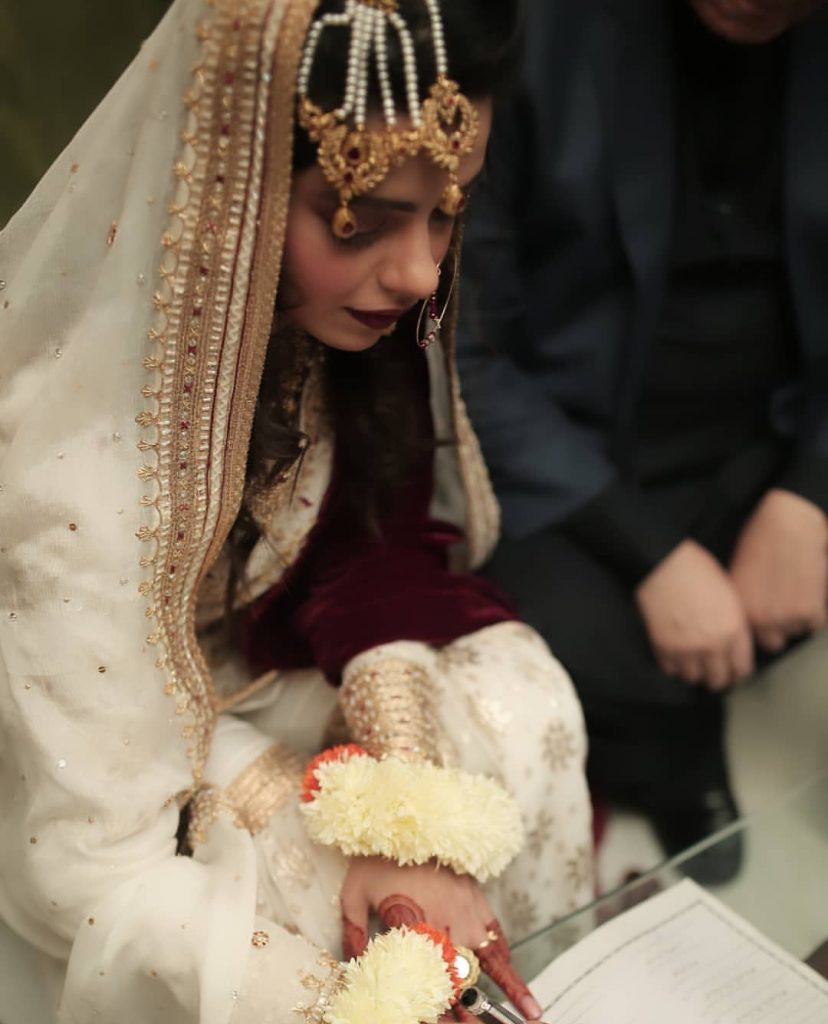 Also READ: Sanam Chaudhry Is Married & There Are Radiant Wedding Pictures To Prove It!
I'm such a sucker for Nikkah looks, I tell you. Sorry not sorry, but I just don't like the concept of going overboard with makeup and jewelry and heavy dresses on this auspicious day. Just go easy breezy, and opt a look that's easy to carry and looks elegant too. Ok, I should stop. But hey, she looks beautiful.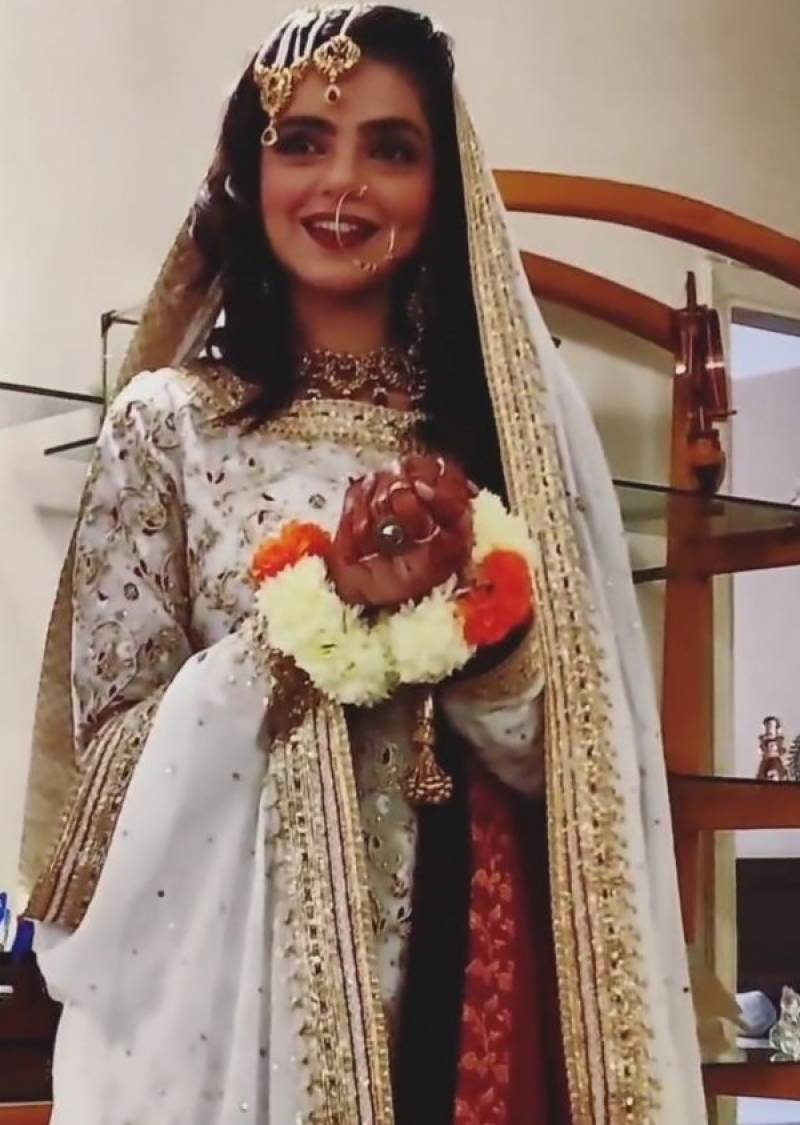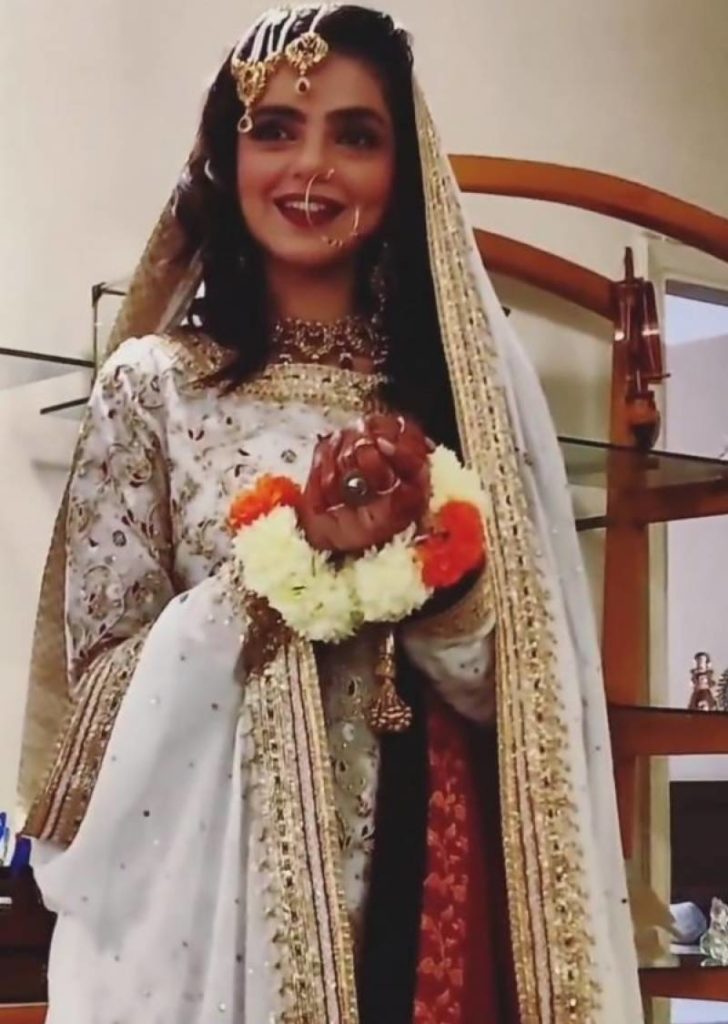 Loving the exquisite jhoomar on her, and makeup is quite on point as well. 10/10 for the entire look, Srha! Gurrl, you slay!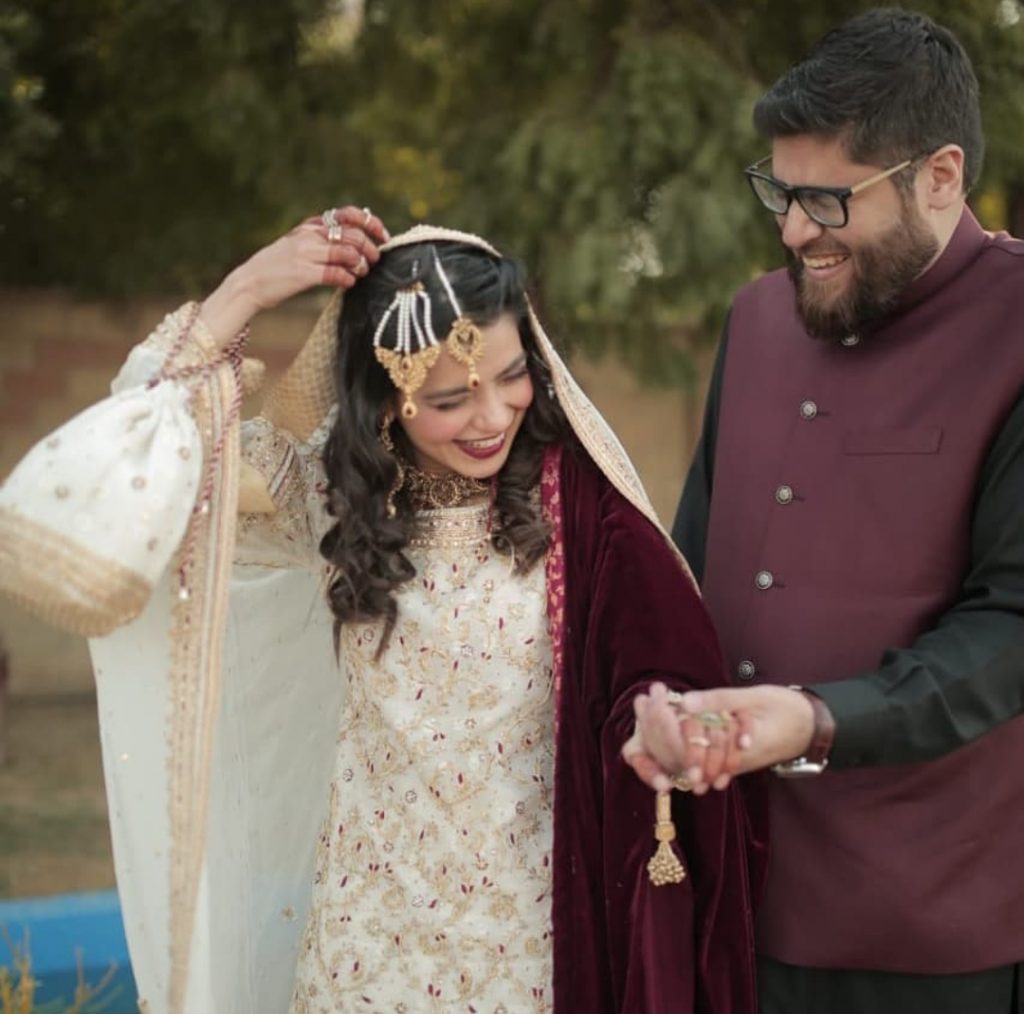 Hehehe, why am I grinning right now. Maybe it's their adorable happy-happy photoshoot? Don't tell me you aren't gleeful either *rolls eyes*
Okay so on to her husband Umer 'Lala' Murtaza, well, he looks pretty decent as well. Loving the waistcoat's color, perfect for a winter wedding. But oh that velvet shawl, beauts! Anyhow, the two look great together and we wish them a lifetime of happiness, In Shaa Allah.
BRB, crying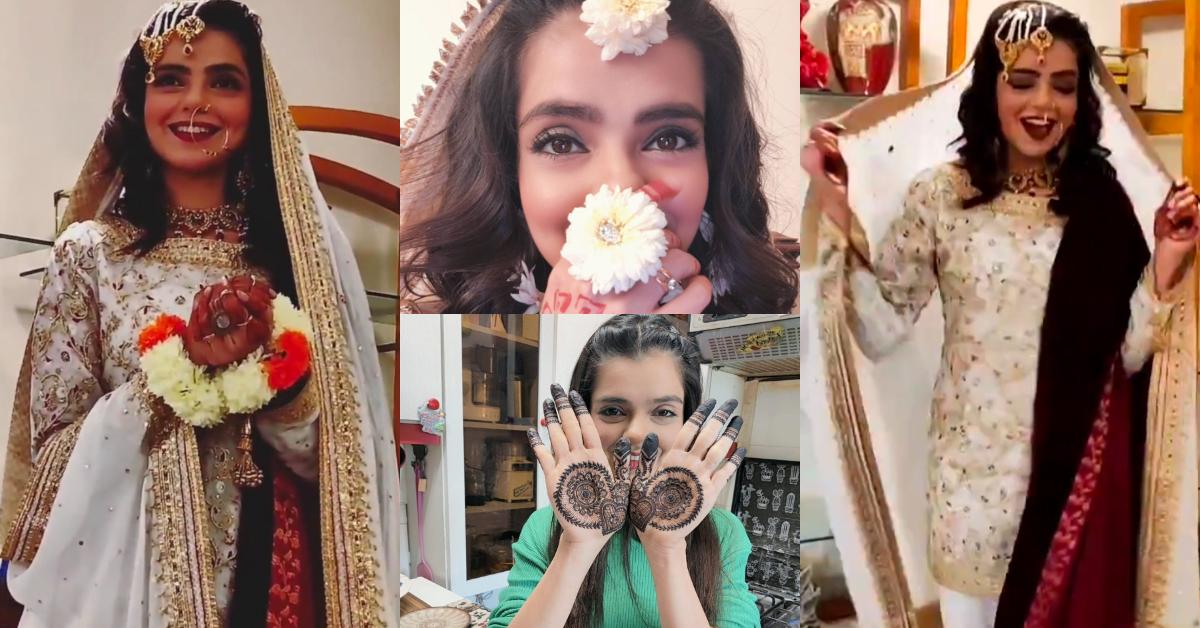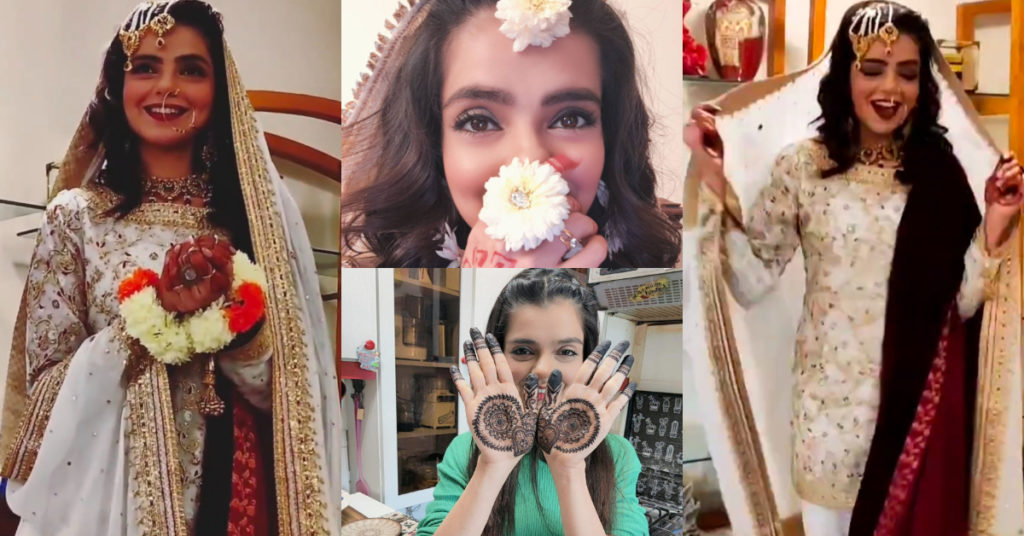 Srha Asghar, girl, your Nikkah pictures have made the entire nation very very happy, so tysm.
Let's have a look at some of her Mayun pictures
Oooh, cuuuteee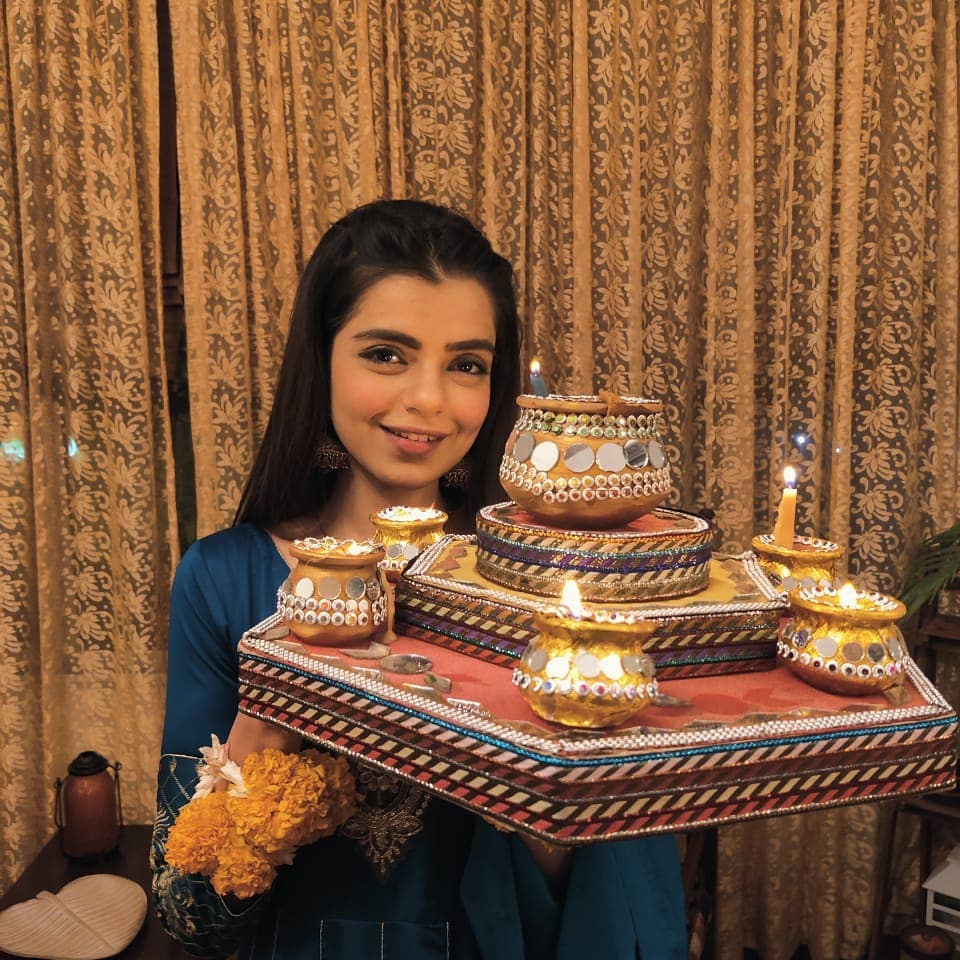 I like how she went with the color blue, and not the shades of yellow. There's nothing wrong with yellow either tbh, that looks traditional, but this is different and cool.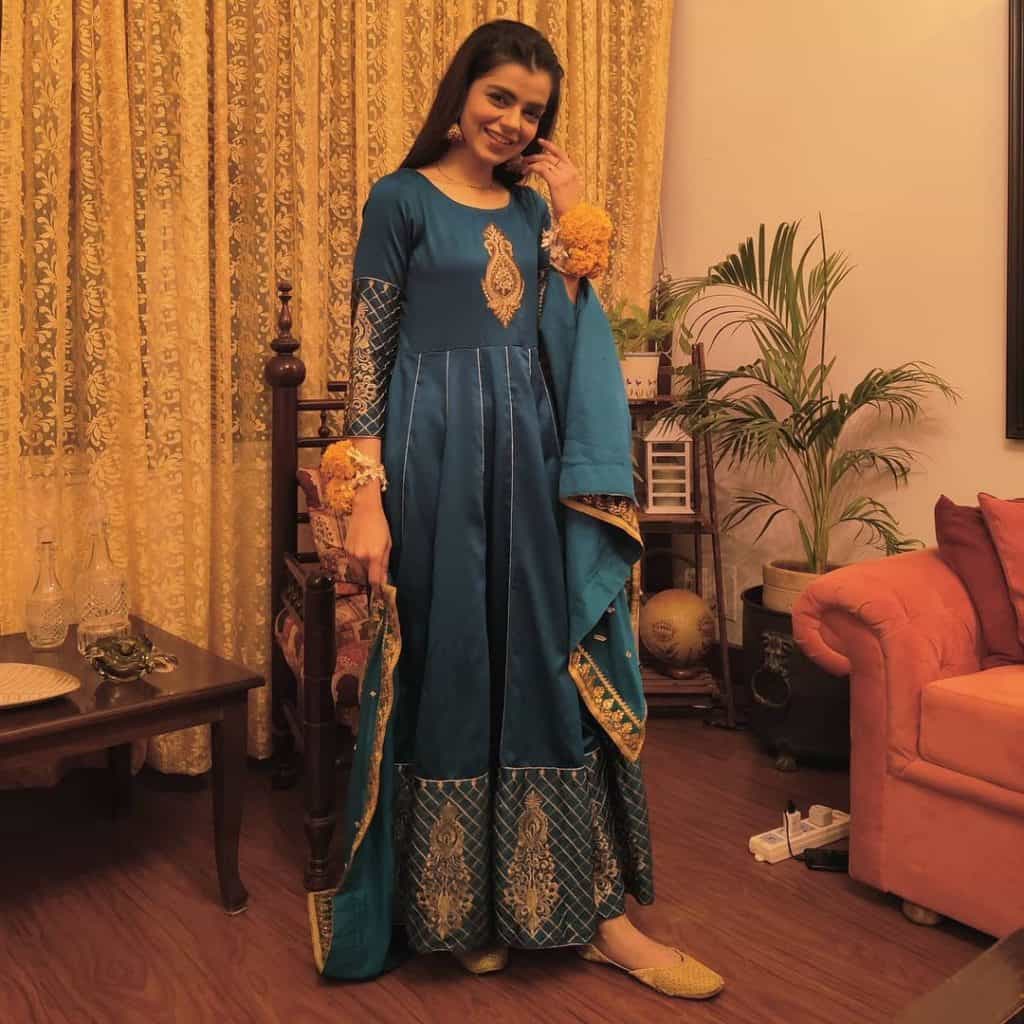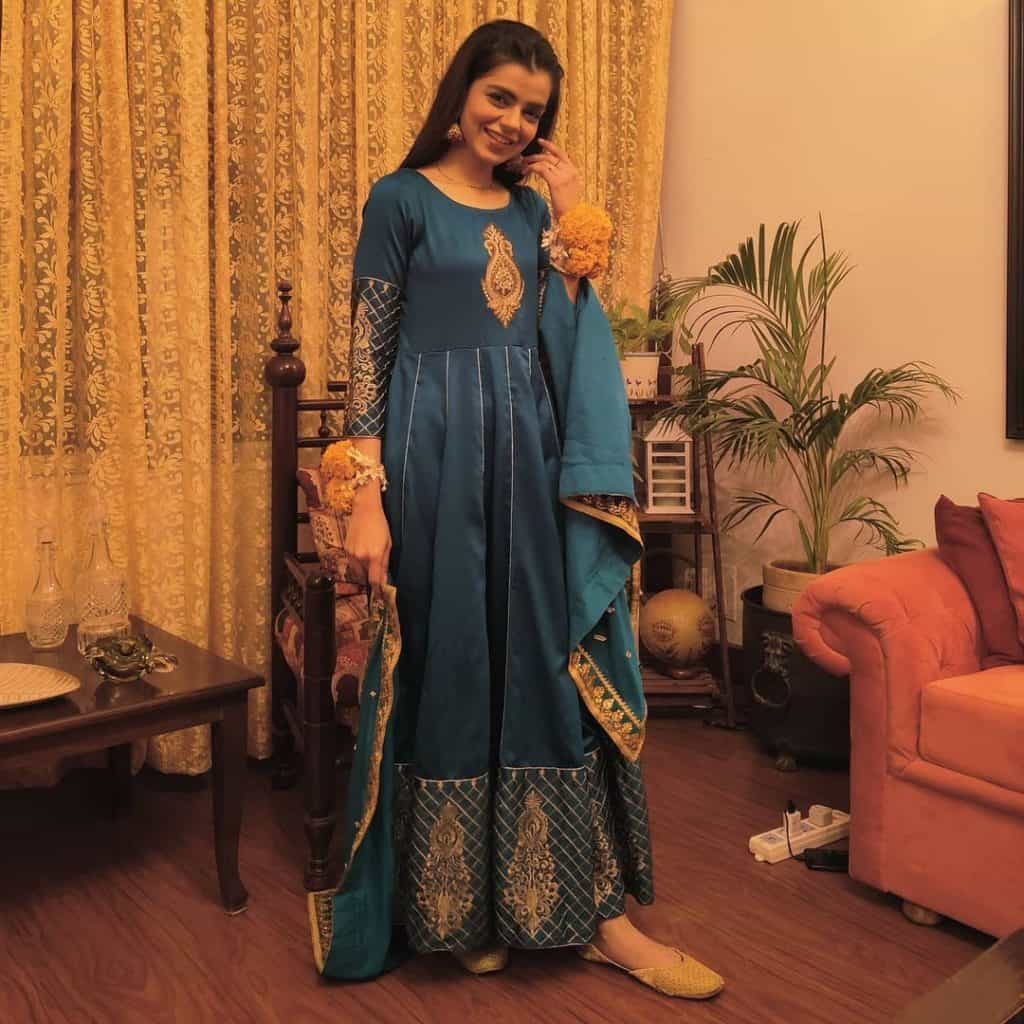 Happy brides are the prettiest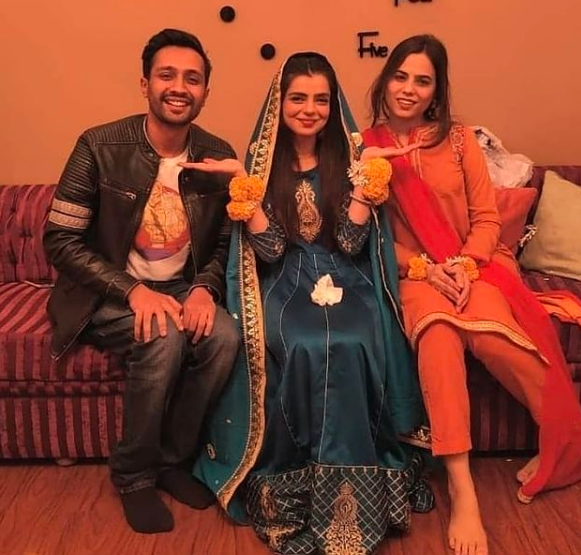 Aaaand, one roundup picture, kyunke itna tau banta hai!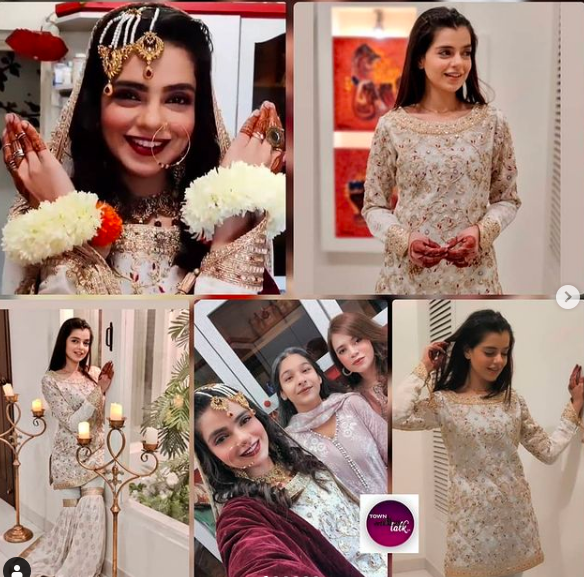 Are you also in love with Srha Asghar and her husband Umer's nikkah pictures? Let us know in the comments section.