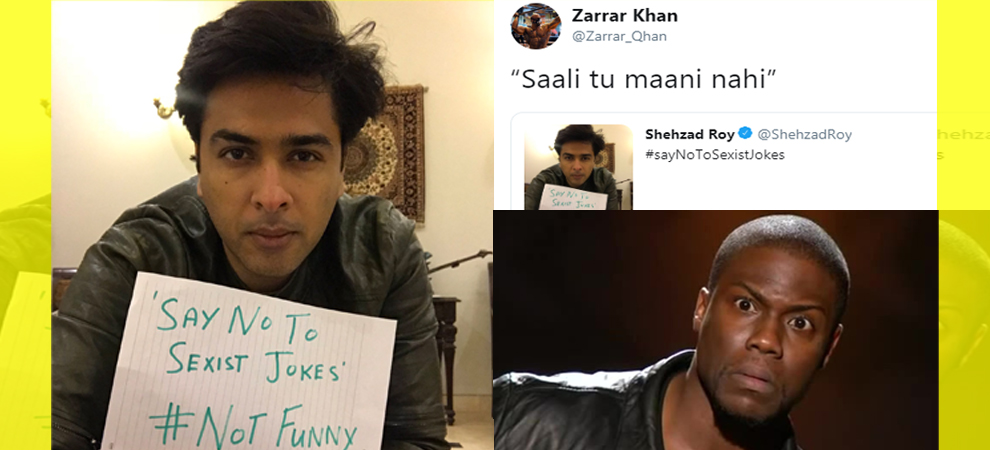 People are finally speaking up against the age-old practice of cracking sexist jokes under the hashtag #NotFunny on Pakistani social media. 
Read: Pakistanis Are Enraged With Headstart School's CEO For Her Insensitive Response To A Parent's Fee Discount Request!
https://twitter.com/jazbati101/status/1099639443835764736
Yesterday, Shehzad Roy also joined the campaign when he took to Twitter to post this picture.
#sayNoToSexistJokes pic.twitter.com/Myl1LgMFI3

— Shehzad Roy (@ShehzadRoy) February 24, 2019
People had all sorts of reactions to Roy's tweet!
Read: The Real Story Behind The Islamabad Woman Attacking Car In The Viral Video
Some agreed with the singer…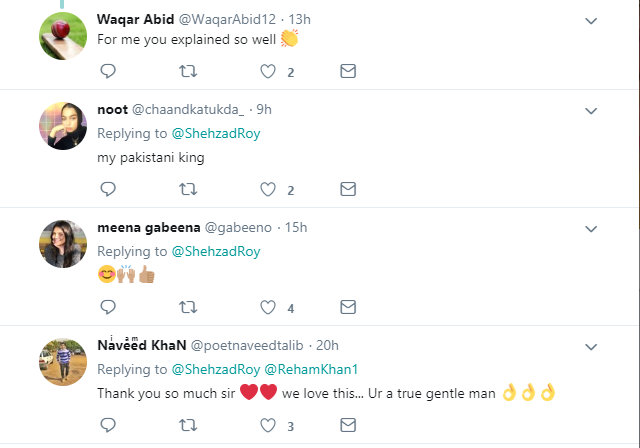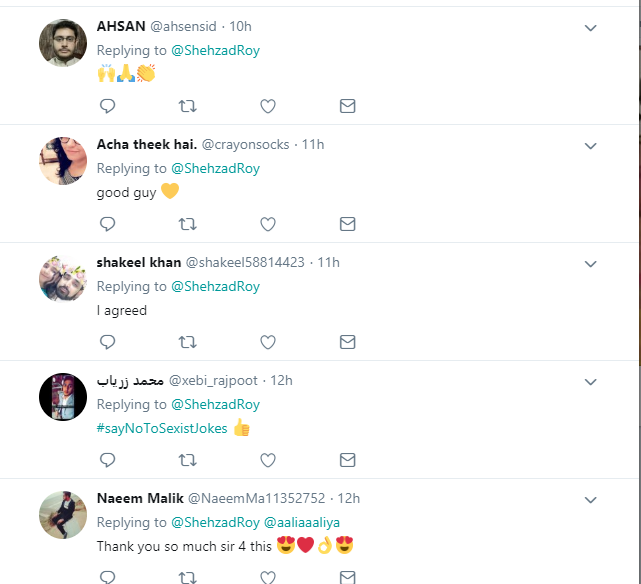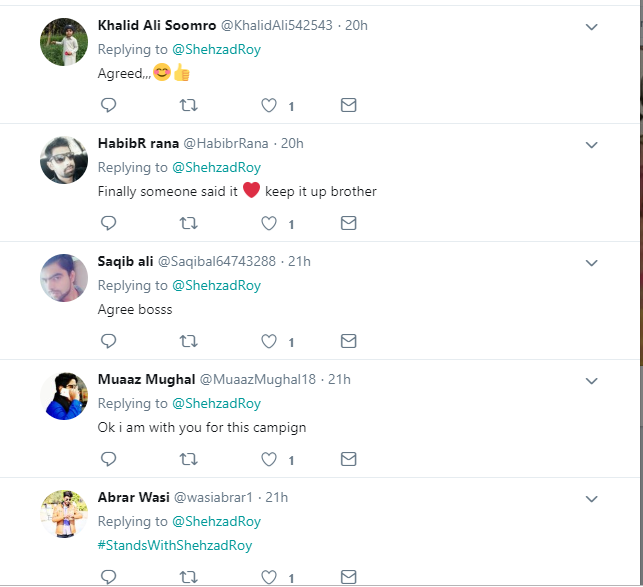 While this guy threw some major shade at the singer!
"Saali tu maani nahi" https://t.co/uzECdoUkhx

— ZAررAR KHAن (@zar_rar_k) February 24, 2019
While there's no denying that Shehzad Roy has his fair share in creating content that encourages sexism, tweets like these do nothing but take away from campaigns as significant as #NotFunny. There is a dire need to raise awareness among the masses that making jokes that belittle women are not to be taken as a laughing matter or as a source of entertainment.
Also, we need to learn as a nation to cut people some slack! Mistakes are a part of the learning process and so, we should give people a chance to redeem themselves.
Read: Darren Sammy Spooning Out Food From A Daigh Is The Most Pakistani Thing You'll See On The Internet Today!
Next time you come across any such tweet, pay attention to the message, not the messenger!