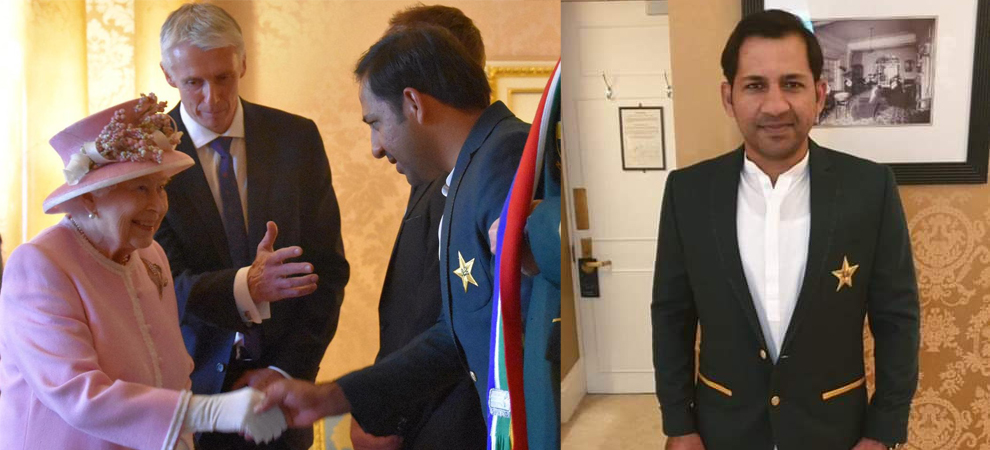 World Cup fever is at its peak and the cricket lovers are all pumped, rooting for their favorite team. Amidst this, Sarfaraz Ahmed gave a very pleasant surprise to Pakistanis when pictures of him, donning the national dress of Pakistan in a meeting with the Queen of England started making rounds.
Read: A Look At Pakistan's Possible XI against The West Indies Tomorrow
Since then #SarfarazAhmed is trending on Pakistani Twitter and the Captain is being appreciated for representing Pakistani culture so well!
Read:A Look At The Top 3 Favorites For The ICC World Cup, 2019
And then there was a word for all the naysayers!
Seeing Malala supporting green shirts with her presence also brought joy to Pakistanis back home!
Then, obviously there were MEMES!
We hope that Sarfaraz Ahmed and Co. continue to bring more pride to the nation by performing brilliantly in the World Cup. Till then, best of luck boys!
Read:A Look At The Dark Horses Of The ICC World Cup