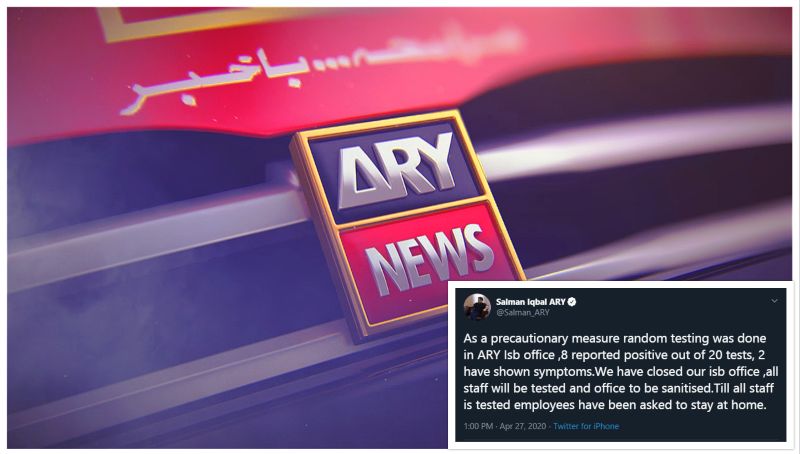 According to the President and CEO of ARY Digital Network, Salman Iqbal, their office in Islamabad has been shut after a significant number of employees tested positive for coronavirus.
In a random testing performed as a precautionary measure, eight employees at ARY have been tested positive for coronavirus out of 20.
Read: Faisal Qureshi Brings 17 Celebs Including Humayun Saeed & Reema Together For A Super Spontaneous Coronavirus Video
Salman Iqbal shared the news on Twitter, saying the office will now be sanitized and all the employees will be tested. The management has further directed all its staff to stay at home.
Read: Media Reports Claim That China Is Ready To Test The COVID-19 Vaccine And That It Might Be Available In Pakistan In Three Months Time
While many offices have shifted their work online, many employees are still forced to report to their offices amid the outbreak.
Moreover, the nature of work involving news media is perhaps the sort that requires a comprehensive strategy with regard to COVID-19.
Read: DIGO Lahore Confirms 3 Employees At Al-Fatah Positive For Coronavirus After They Brushed It Off As Fake News!
Given the situation, the responsibility of implementing SOPs while leaving room for news channels to function purely lies with the administration.
Do you think that more random testing should be done in the country to curb the spread of the deadly virus? Share your views in the comments section!