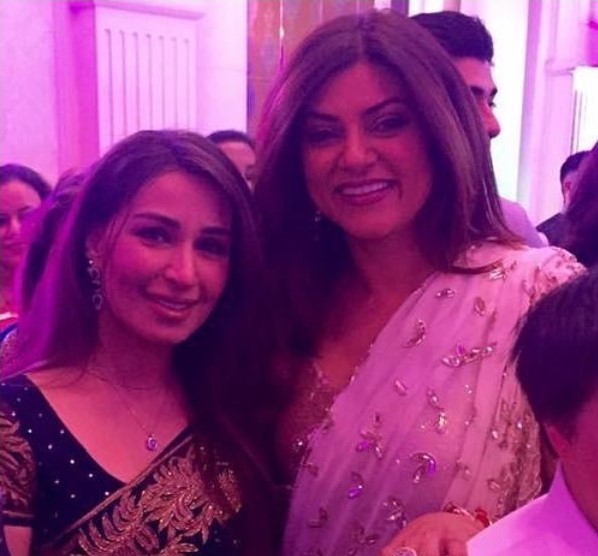 Reema Khan is one Pakistani celebrity who has consistently used her celebrity to raise awareness about social issues.
Whether it be her efforts to uplift the spirits of acid violence survivors…
Read: Jada Pinkett Smith Calls Abida Parveen Her Spiritual Mother & We Wonder If Will Smith Shares Her Sentiment?
…or encourage communities to send their daughters to schools, the social activist in Reema has been on an overdrive during recent months.
Just today, the super star shared pictures on her Instagram handle from a charity event she attended in the United States for children with special ability.
What caught our eye specifically was a picture from the event in which Reema posed with former Miss Universe and Bollywood actress, Sushmita Sen.
Their radiant signature smiles in place, it seemed like Khan and Sen hit it off at the charity ball.
Looking at Reema and Sushmita Sen smiling away for the camera makes us wish that Pakistani and Indian leaders could also somehow find a common social cause to bond over and overcome the differences that keep the two nations perpetually at loggerheads.
Here's more power to the two divas!