Not a single day passes by when a case of sexual harassment, rape or abuse isn't reported in Pakistan. As per statistics it is estimated that between 60-70% of women in the country have faced some form of abuse and/or harassment. However, one Rana Ejaz Ahmad claims that "only women can harass men."
The man in question, is a professor at the Political Science Department and the Host Director at the Confucius Institute, Punjab University.
Not only does Dr. Rana Ejaz Ahmad believe that only women can harass men, but he also emphasizes the impossibility of a man harassing a woman.
The professor claims to have "…scientific and logical reasoning," behind his argument.
Yes, a "RIP science!" sigh is in order.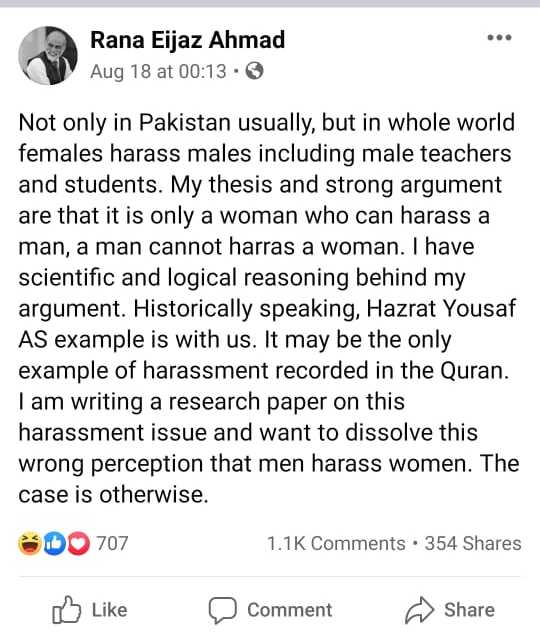 The violence against women apologist is even doing a research paper to prove his point!
He is apparently writing a research paper titled, "Harassment: Illusion and Delusional Predicaments in Pakistan," on the issue of harassment to dissolve the perception that men can harass women!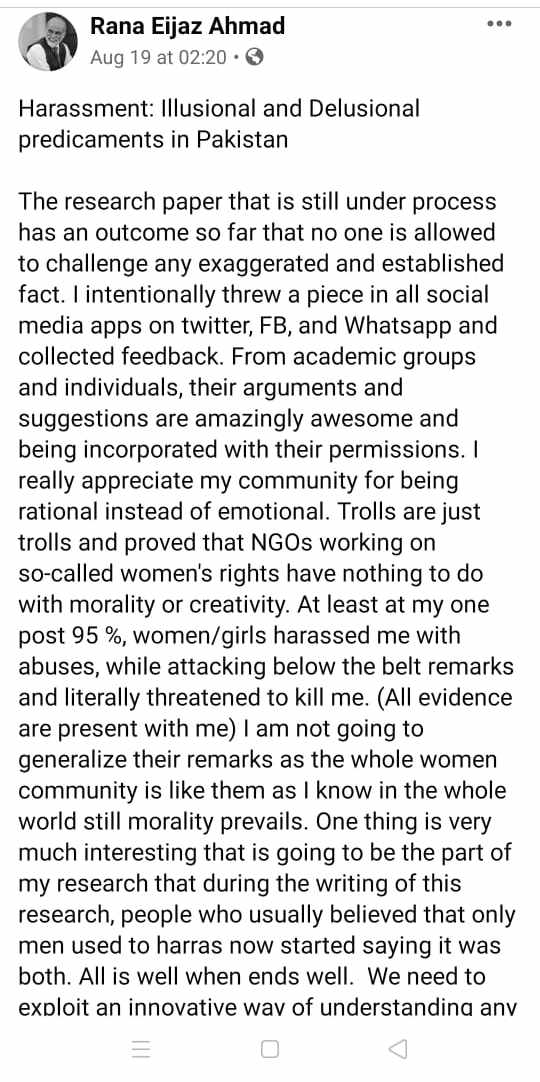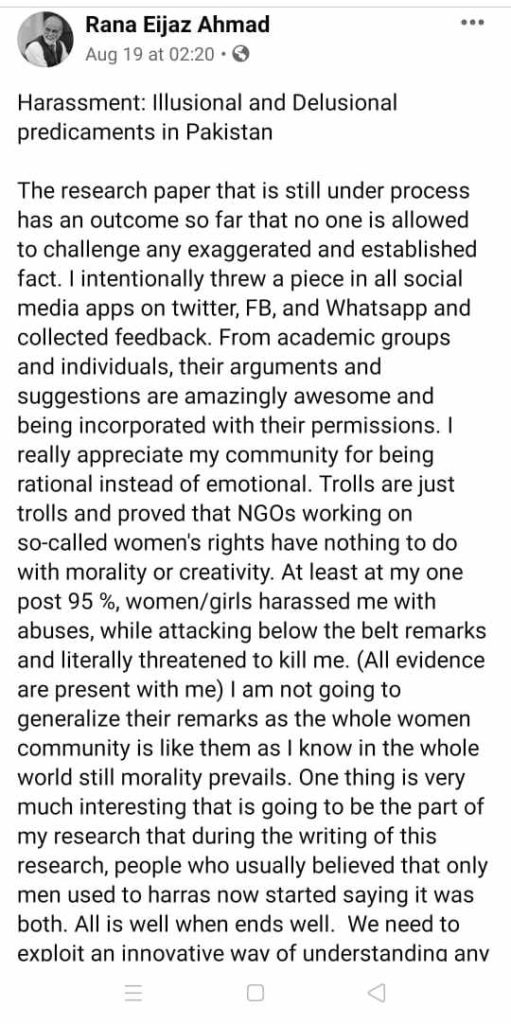 Matlab, does this person even have a brain?
The prime example of how a degree cannot define the morality of a person!
Given past precedent, it is not entirely shocking but nevertheless disturbing to observe that a professor at such a reputable institute would not merely make these remarks but would have the audacity to make them while keeping his privacy settings "Public."
To me as an average Pakistani woman, it seems that men like Rana Ejaz quite clearly do not fear repercussions for making politically incorrect and morally depraved statements. And why should they? After all, how many men do you know who've had to face any sort of music for their casual sexism?
What however, dampens my spirits so much more is the fact that this man – and many like him – continue to shape young minds and world views in the most "prestigious" institutes of Pakistan. With ustaads like these, I shudder to think how the students would turn out.
Have something else to add to this story? Share your views in the comments below!