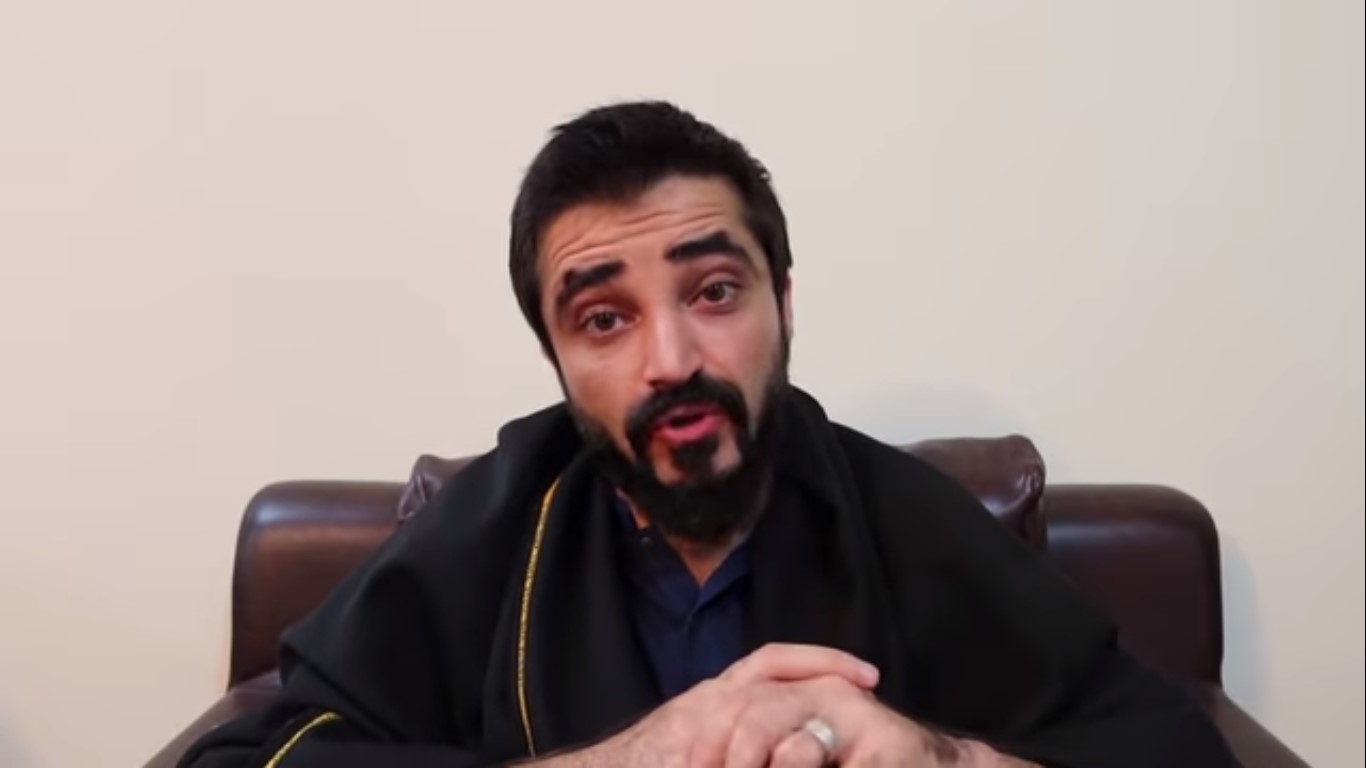 Back in October, Pakistani heartthrob, Hamza Ali Abbasi had said that he had a "very important announcement" to make and after an entire month's wait, yesterday he put an end to his fans' curiosity by posting a video titled, "From Atheism to Islam."
The 23-minute video details Abbasi's personal journey – as the title explains – From Atheism to Islam.
He credits his love for Science as the reason for bringing him closer to Islam.
In the video Hamza also announced that he will be quitting acting.
However, he will not be leaving the industry and will produce content that spreads the message of Islam.
The Pyarey Afzal actor will be seen on cinema screens for one last time in The Legend of Maula Jutt while "Alif" will mark an end to his drama serials.
Pakistanis had a mix bag of reactions to offer to Hamaza Ali Abbasi after viewing From Atheism to Islam.
Maliha Rehman, fashion and lifestyle journalist, expressed her concerns as Abbasi is not a scholar and might end up confusing his fans with messages that aren't well-researched.
Read: This Is My Take On The First Episode Of Geo TV Drama Alif
Abbasi has been infamous for having conflicting views. So, naturally there were those who were "happy" for the Alif star at not being "confused" anymore.
His fans came forward and supported his decision and praised him for choosing the right path.
This guy thinks that this decision is a blessing for Abbasi because he went for Hajj this year.
"Live and let live," was this guy's message and we absolutely agree!.
Comparisons with the late, Junaid Jamshed were inevitable given that JJ too, chose to switch his path at the peak of his career.
People – who are facing conflicting questions similar to the ones that Hamza Ali Abbasi had as a teenager – are actually turning to him to seek answers!
A number of skeptics believe that Abbasi has taken this decision to pursue an active career in politics.
Have anything to add? Share your views in the comments below!