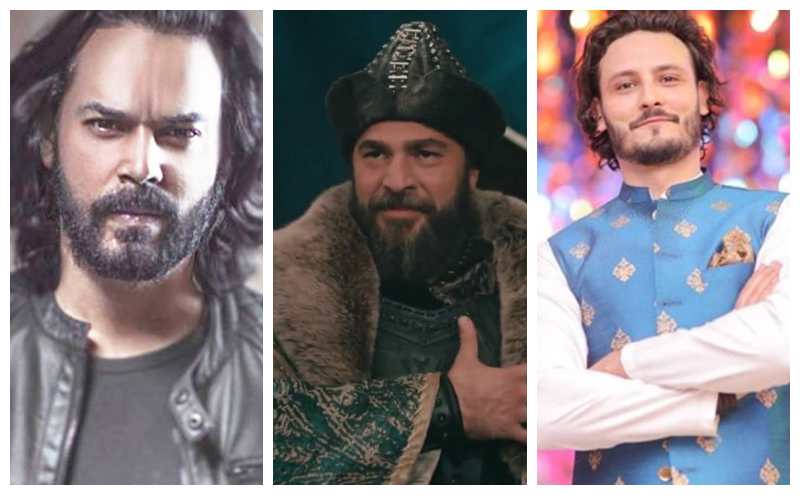 A couple of days back, Yasir Hussain called Turkish dramas a threat to the local industry. Hence, the actor faced severe online criticism by Ertugrul Ghazi's fans in the country.
Read: Yasir Hussain Says Turkish Dramas Like Ertugrul Are A Threat And People Aren't Happy With Him!
And now celebrities from his own fraternity including Osman Khalid Butt and Gohar Rasheed have opposed the screenwriter.
Osman Khalid Butt took to Twitter and pointed out that there were several hit dramas (like Ishq-e-Mamnoon) in the country before and none threatened the local artists.
Also Read: Ahsan Khan & Armeena Khan Support Ertugrul Ghazi's Cast As Desis Continue To Moral Police The Actors
Ehd-e-Wafa actor further wrote that Ertugrul Ghazi is actually providing job opportunities to local dubbing artists.
Shedding light on the positive side he added that the revenue generated will eventually end up helping PTV to create its own original content.
Gohar Rasheed employed Twitter to reach out to his fans and to express his views on the topic.
The Ishqiya actor was of the view that like any other local drama Ertugrul Ghazi should be taken as a competition and not threat.
Also Read: Pakistanis Have A Meltdown Over The Photo Shoot Of Dirilis: Ertugrul Heroine, Esra Bilgiç A.K.A Halime Sultan
While commenting further, Rasheed said that the resposibility lies on the local artists to produce content that can compete the level of the Turkish series.
Do you agree with Osman Khalid Butt & Gohar Rasheed? Share your thoughts in the comments below!