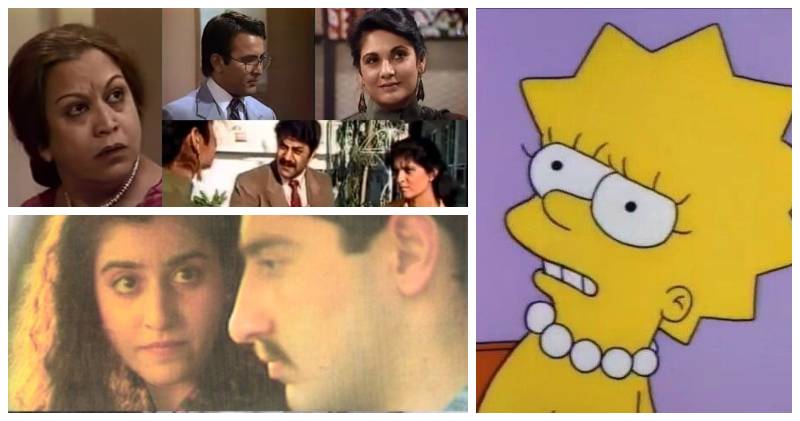 Remembering the golden days of PTV and STN always brings out the good and super nostalgic memories for the millennials. While GEN Z is stuck with dramas like Humsafar, Zindagi Gulzar Hai or Ehd-e-Wafa, they have no clue how they've actually missed out on the best that Pakistani television had to offer!
Here are 10 classic Pakistani dramas that Generation Z has no clue about!
1. Tanhaiyaan
This dramedy revolved around the highs and lows of two sisters played by Shahnaz Sheikh and Marina Khan.
Like every play ever written by Hasina Moin, Tanhaiyaan featured strong female characters in a time when it wasn't even fashionable to be feminist.
2. Dhuwan
An action packed drama about five friends who join hands to counter terrorism and drug dealers, Dhuwan was a all a rage in its time!
3. Dasht
This mega production brought together stars from every province of the country to put together a love story spanning two decades.
4. Sunehray Din
Shoaib Mansoor being behind the drama makes it obvious that it is still worth watching.
Sunehray Din was about a spoiled and non-serious boy (Saleem Shaikh) whose life takes many hilarious turns once he joins the army.
Also Read: 5 Things That Will Make You Wish the 90's Would Return to Pakistan
5. Kashkol
Kashkol addressed the social evil of child beggary and the strong mafia behind it. The drama was an immense success during the early 1990s.
6. Ainak Wala Jinn
Not really a drama but a kids' show, Ainak Wala Jinn was every Pakistani millennial's favorite as a child.
Also Read: 20 Old Pakistani Dramas To Binge On While You're Quarantined At Home
7. Guest House
Essentially a sitcom, each episode of the show would see a new set of guests staying at the Guest House and encountering dramatic but humorous situations.
8. Alpha Bravo Charlie
Alpha, Bravo, Charlie was a sequel to Sunehray Din, showing the prequel's leads continue their journeys as commissioned officers.
The drama also focused on the Bosnian war and the role played by the Pakistan Army as part of the UN Peacekeeping Mission.
9. Ashiyana
Aired from Lahore center, Ashiyana was a story of orphan siblings who faced multiple challenges in their lives but still managed to live happily and with love.
10. Aaghosh
Aaghosh revolved around the ordeal of a hapless widow whose six children are taken away by cruel relatives. Years later the tables turn and the family finally reunites giving the show a much deserved happy ending.
Are you a millennial? Are there any classic Pakistani dramas missing from our list that Gen Z should watch? Share it in the comments below!