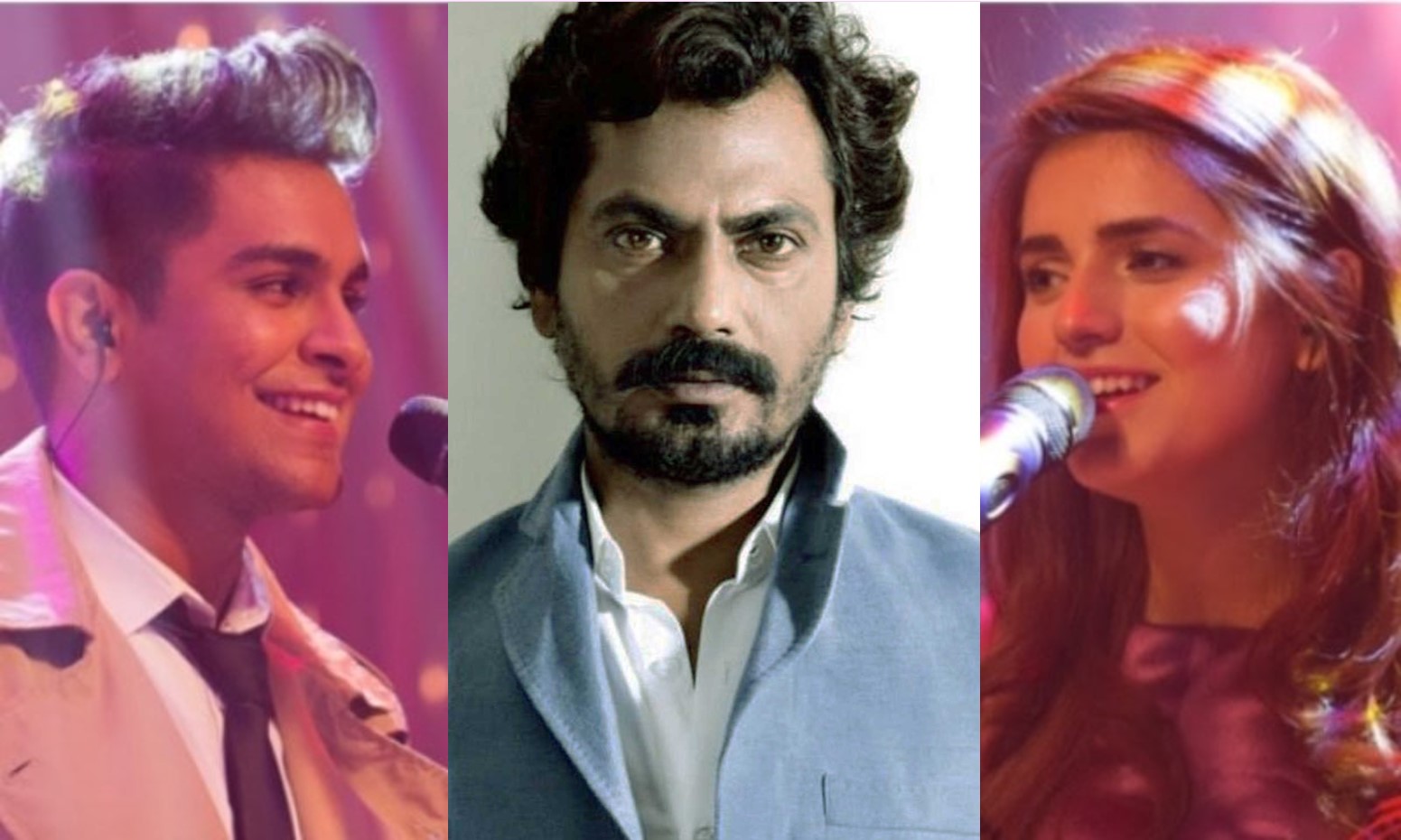 When Tera Woh Pyar came out almost three years ago, it instantly became a gigantic hit, ranking among the most loved Coke Studio offerings.
Momina Mustehsan and Asim Azhar's Tera Woh Pyar not only won love in Pakistan but was also a huge success with Indian audiences.
Apart from music lovers in India, Sacred Games star, Nawazuddin Siddiqui is also a huge fan of Momina Mustehsan and Asim Azhar's Coke Studio hit.
During an interview with Arbaaz Khan recently, Nawazuddin Siddiqui shared how he would listen to Tera Woh Pyar on repeat during the shoot of Manto.
Read: Emraan Hashmi And Shah Rukh Khan's Bard Of Blood Trailer Has Pakistanis Unhappy
"During Manto, there was only one song that I would listen to. There is a Pakistani singer, Momina Mustehsan; there's a song of hers, Tera Woh Pyar; all through the shooting I would first listen to this song. Whenever I was about to go in for a shot, I would first listen to this song once. It's strange because the song and the theme of the film did not match but each time I would listen to the song, it would give me a sort of high."

-Nawazuddin Siddiqui
However, it was Asim Azhar and not Momina Mustehsan who first fell upon the clip of Nawazuddin Siddiqui praising Tera Woh Pyar.
Azhar posted the clip of Siddiqui's interview and thanked the Bollywood actor for his appreciation.