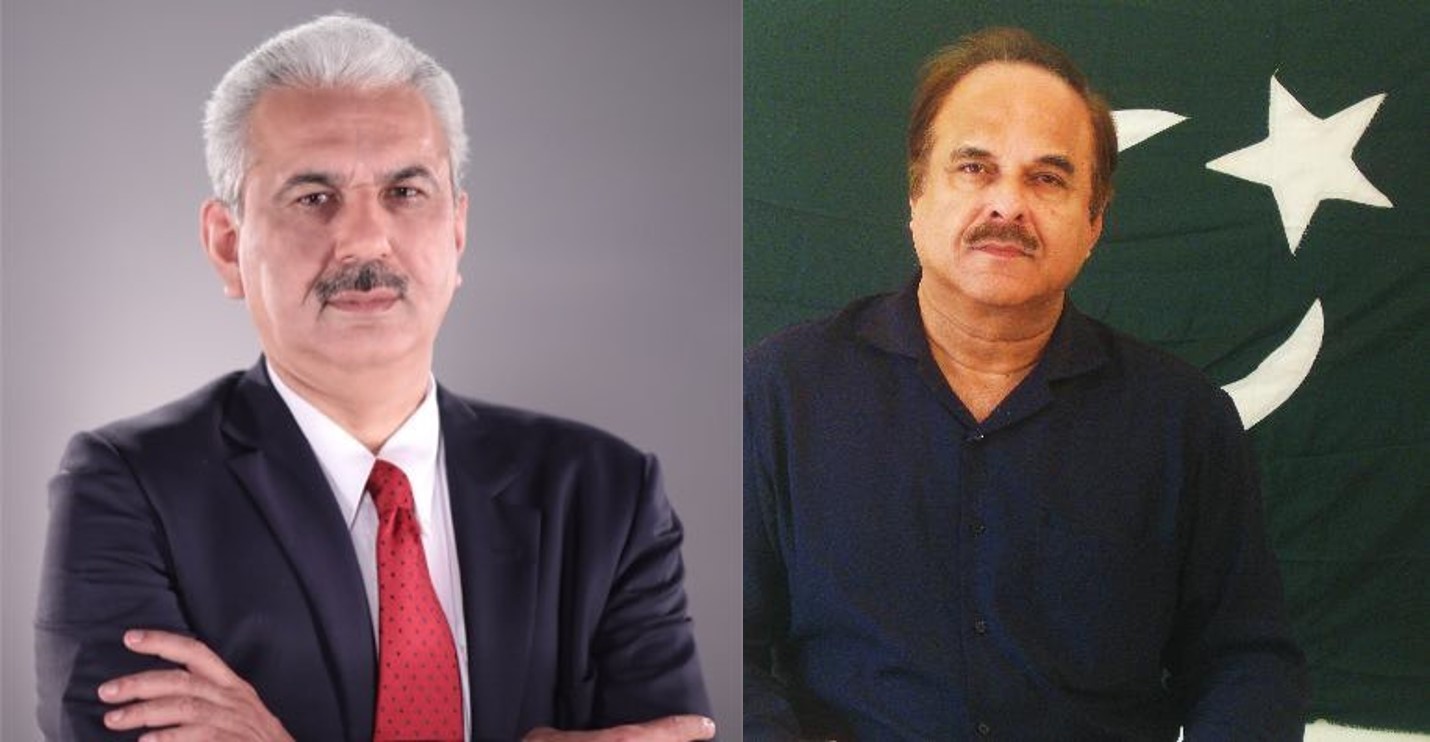 We were still reeling from the skirmishes between Minister for Science & Technology, Fawad Chaudhry and journalist, Sami Ibrahim a.k.a ponytail (as Chaudhry likes to call him not so endearingly), when another senior PTI official decided to go all guns blazing at another journalist.
This time, at the helm of the unpleasant Twitter exchange is Special Assistant to the Prime Minister, Naeem-ul-Haq and senior analyst, Arif Hameed Bhatti.
Read: Fawad Chaudry Called Sami Ibrahim A "Dog" & We Wish They'd Both Calm Down!
Naeem-ul-Haq, apparently offended by the journalist's criticism of him sent out a tweet on Wednesday evening calling Bhatti an "unemployed drunk."
"That unemployed drunk Arif Hamid Bhatti has been talking nonsense against me after finishing his bottle every evening. So far he has uttered complete nonsense and lies. Let us pray for him to get rid of his drinking and lying. May he be more at peace with himself. Ameen."

-Naeem-ul-Haq
Bhatti was quick to hit back with a series of tweets, leaked e-mails and a televised interview in which he not just defended himself against the allegations of being a vile drunk but through which he also hinted at the politician being a serial sexual harasser.
In response to Naeem-ul-Haq, Arif Hameed Bhatti sent out four tweets containing leaked e-mails from 2012 in which Fauzia Kasuri can be seen complaining to Arif Alvi about Naeem's constant unwelcome advances towards young female party workers.
At first the exchange between the (now) President of Pakistan, Arif Alvi and the former PTI leader, Fauzia Kasuri seemed like a regular back and forth between unhappy colleagues. After all, any and every organisation has its fair share of bickering staff.
But then things got really weird at one point when in one of his e-mails to PTI worker, Zahra, Naeem called her "bitchy."
Read: Imran Khan's Interview With The Middle East Eye "Fake News," Says Naeem-ul-Haq But This Irish Journalist Begs To Differ
Finally, in another e-mail Fauzia Kasuri, still unhappy at the treatment being meted out by Arif Alvi and Naeem-ul-Haq to PTI's women wing, out-rightly accused the latter of persistent sexual harassment.
Arif Hameed Bhatti also appeared on a television show on Wednesday evening in which he challenged Naeem-ul-Haq to have himself tested for alcohol abuse.
Going by the exchange between Naeem-ul-Haq and Arif Hameed Bhatti, it would be safe to assume that this is only the beginning of an ugly episode of tu-tu-mein-mein between the two.
Here's hoping the two learn the art of respectful criticism.